Travel company Travel Arena has launched a new contest in collaboration with Dusit Thani Krabi. This social media campaign allows individuals to win a two-night free stay Dusit Thani – Krabi for 2 nights valid until 31st July 2021. Dusit Thani is a beach resort in Krabi.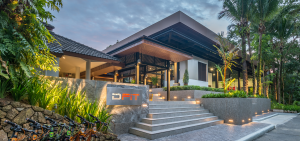 To participate in the Travel Arena contest, individuals need to do the following:
Follow @travelarena (Instagram)
2. Post your favourite travel memory picture
3. Tag three friends (or more) on the contest post
4. Share this post in your story
The contest is valid till 15th August and the voucher is valid excluding the peak period from Dec 25,2020 – Mar 31, 2021 due to blackout dates.
Also Read: IATA: Dominican Republic COVID-19 Testing On Arrival Negatively Impacted Travellers