As the world slowly regains normalcy, the tourism industry is also finding unique ways to adjust to this new way of life.
With this long pause, should we as travellers, industry leaders of the tourism industry, and governments be quick to jump on the bandwagon of travel? Should we let the industry spin again as it was before? Or is it time to understand the need to shift to a new type of travel that will do more than just 'good'?
We need to shift our focus to the environment and preserving ecosystems. For this purpose, regenerative travel could pose as the post-vaccine return for the travel industry.
What is Regenerative Travel?
With the current sustainable efforts in place for travel, we as a community are not able to reduce the damage fast enough.
According to Anna Pollock, Founder of Conscious Travel, the dictionary meaning of regenerative is giving new energy, new life to something that is dying. It is to create fertile conditions for life to survive. Hence, regenerative travel is about changing the system completely to make a deep long-lasting impact and reverse the damage caused to our planet. It is a completely radical and transformational way of doing things.
The need of the hour
VisitFlanders, the tourism organisation representing the Northern Belgium region is one of the few efforts that are being carried out around the world to promote a smarter and greener way of travel. Elke Dens, Marketing Director of Visit Flanders discusses why regenerative travel is the need of the hour.
"The operating model of economics and the social systems that dominate the world today are producing existential challenges. They are no longer fit for purpose. Sustainability simply attempts to reduce the negative impacts of a system that extracts more than it contributes to planetary health, commercial prosperity for the many, and health and well being of individuals. We need to learn to live in harmony with nature and follow nature's rules and apply nature's intelligence. Otherwise, humanity will be yet another failed species that goes extinct," she explains.
Another organisation that focuses on regenerative travel, is The Center for Responsible Travel (CREST). It is a nonprofit research organisation that assists governments, policymakers, and tourism businesses, to find solutions to critical issues confronting tourism.
Gregory Miller, Executive Director, CREST said, "Change is not an option, but rather a necessity. With respect to a recently released report The Case for Responsible Travel: Trends and Statistics 2020, climate change poses a direct threat to both the well-being of tourism as a critical economic sector and to the residents of vulnerable tourism destinations. Regenerative travel involves leaving places even better than how we found them; not only will this allow the industry to protect the travel experiences they offer and thus remain competitive, but, also, it is the right thing to do."
Furthermore, Miller mentioned that through a seminal 2018 study determining the carbon footprint of tourism, researchers found that between 2009 and 2013, tourism's global carbon footprint had increased from 3.9 to 4.5 GtCO2e, four times more than previously estimated.
The Destination Stewardship Center is another organisation focussed on Regenerative Travel. It is a volunteer-driven nonprofit dedicated to protecting the world's distinctive places by supporting wisely managed tourism and destination stewardship. Jonathan Tourtellot, CEO, Destination Stewardship Center, explains his concern for the regenerative tourism term to not just be another buzzword for the industry to play around with.
He said, "The corona travel hiatus has given companies, governments, communities, and travellers a chance to rethink how tourism should work. Regenerative travel should mean tourism that not only does no harm, but actually helps protect and enhance the destination, not to mention benefitting both residents and travellers."
Adventure travel company OneSeed Expeditions is another recognised leader in regenerative travel. Chris Baker, Cofounder of Oneseed Expeditions pushes us to ask ourselves – what is the purpose of travel?
He said, " What makes travel worth saving? What will we value as travellers and hosts of travellers in the future? I think we will expect more good to come from our actions, knowing that travel is such a powerful means of connecting around the world."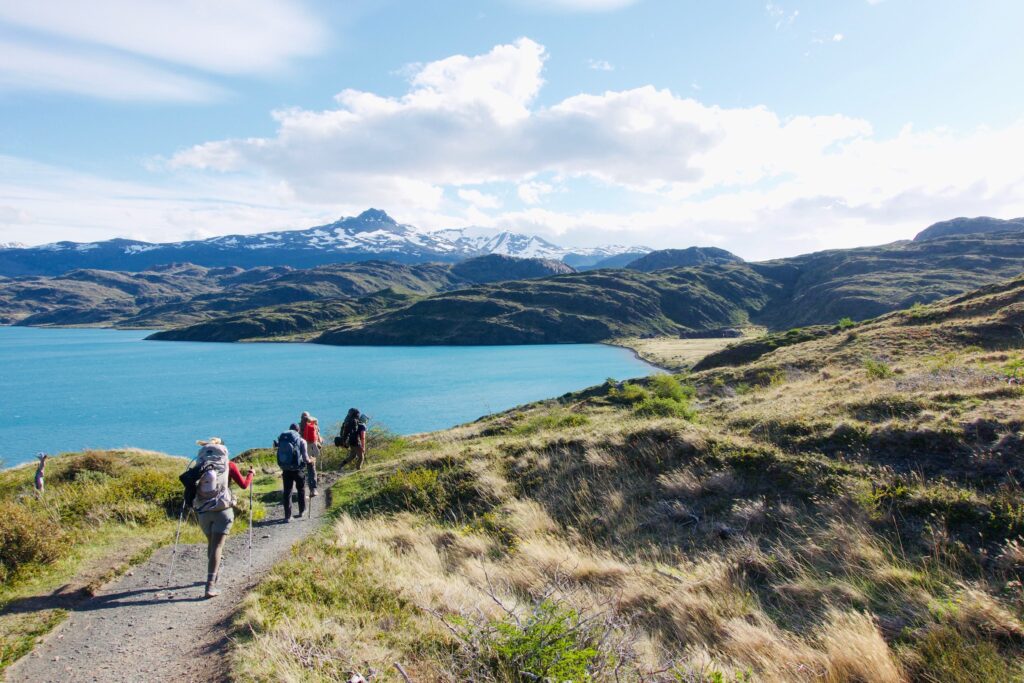 Regenerative travel in action
A company by the same name Regenerative Travel has included 45 different resorts including a lodge safari camp in South Africa and a treehouse along the coast of Mexico to promote this type of travel. These stays are meant to protect natural or historical areas nearby. It also helps to divert funds to invest in local communities. The company also encourages growing your own food and tackling issues of poaching or erosion. It also aims to cover 100 percent of its carbon emissions.
The Belgium government has also been making active efforts to promote this type of travel and is one of the first prominent authorities to do the same.
Dens explains how the Visit Flanders initiative 'Travel To Tomorrow' has a strong belief in the positive power of travel. "This belief is grounded in a country that is very social at heart. Today, 2400 partners (of which 660 tourism entrepreneurs) in Flanders are making it possible for more than 150000 people in poverty to go on day trips or short holiday breaks."
Visit Flanders had started asking difficult questions in a very different context pre-COVID. They aimed for having a healthy balance between visitors, locals, and entrepreneurs.
Dens discusses their marketing plans and how it was not only focused on attracting merely tourists. "We started to speak of visitors instead of tourists. We focused on bringing together communities around specific dates and places that were important for them. Hence we needed to involve all the people that lived there too. We realised we needed to have grassroot participation. So the province of West-Flanders started with Gone West, a cultural programme that involved the local community. The first big event that was carried out by local people was the Light Front in Ploegsteert where more than 300 volunteers came together, each carrying a torch. When they felt the appreciation around the world, it made them flourish. "
Apart from governments, non-profits have also joined hands to raise awareness about the need for a better ecosystem and a responsible way of travel. The Destination Stewardship Center and the CREST are a part of the Future of Tourism Coalition along with four other non-governmental organisations that have collaborated to appeal for change in the tourism industry.
Tourtellot discusses how the Destination Stewardship Center seeks to serve as a knowledge center focused on the intersection between tourism and care for places just as they were when founded at the National Geographic Society under the name Center for Sustainable Destinations almost 20 years ago.
Miller explained CREST's decision to be a part of the coalition. He said, "We are a part of this coalition to call upon governments, travel companies, and other tourism stakeholders to commit to sustainable tourism recovery and to promote responsible tourism practices."
Furthermore, Miller emphasised the profound shift in the tourism sector post-COVID. He said, "Preparation and effective risk management, adaptation and resilience, and decarbonisation will become fundamental to future competitiveness and relevance for tourism businesses."
Discussing the reason behind opening OneSeed, Baker said, "In my previous workplace I realised that tourism was often taking more out of these communities than it was leaving behind. Hence, OneSeed was born. Our mission here is to harness the power of travel to fund loans for small-scale entrepreneurs. For every expedition we run in places like the Himalayas, Patagonia, or East Africa, we invest 10 percent of the trip cost in individual entrepreneurs. This helps them to launch or expand their business. This model allows us to maximse the positive impact of adventure travel. At the same time, we create long-lasting partnerships in the places where we operate."
How do governments and tourism industries around the world make the shift?
To switch to regenerative travel, the tourism industry needs to unlearn everything they know. They need to understand that this will be a long and tedious process. This type of travel will take time to become a reality. But it could be the only chance to save our planet.
Dens said, "The biggest challenge comes from the fact that you cannot just "do" regenerative travel. It is a big step moving from degenerative to regenerative. Now, I think it is absolutely okay to copy the system of regenerative travel. I hope people do copy it in the whole world, because then tourism can remain a positive force. But it is something that takes time."
Tourtellot gives his expertise on how destinations can work together to switch slowly but steadily to this kind of travel. "First convene a destination stewardship council with all stakeholders represented, especially the community. Then work out a mission statement and develop a tourism management plan. Humans have a powerful tendency to return to the familiar way of doing things, despite any disadvantages. Most important is to set aside the notion that tourism is a self-contained industry apart from its setting. For most types of tourism, the product is the place."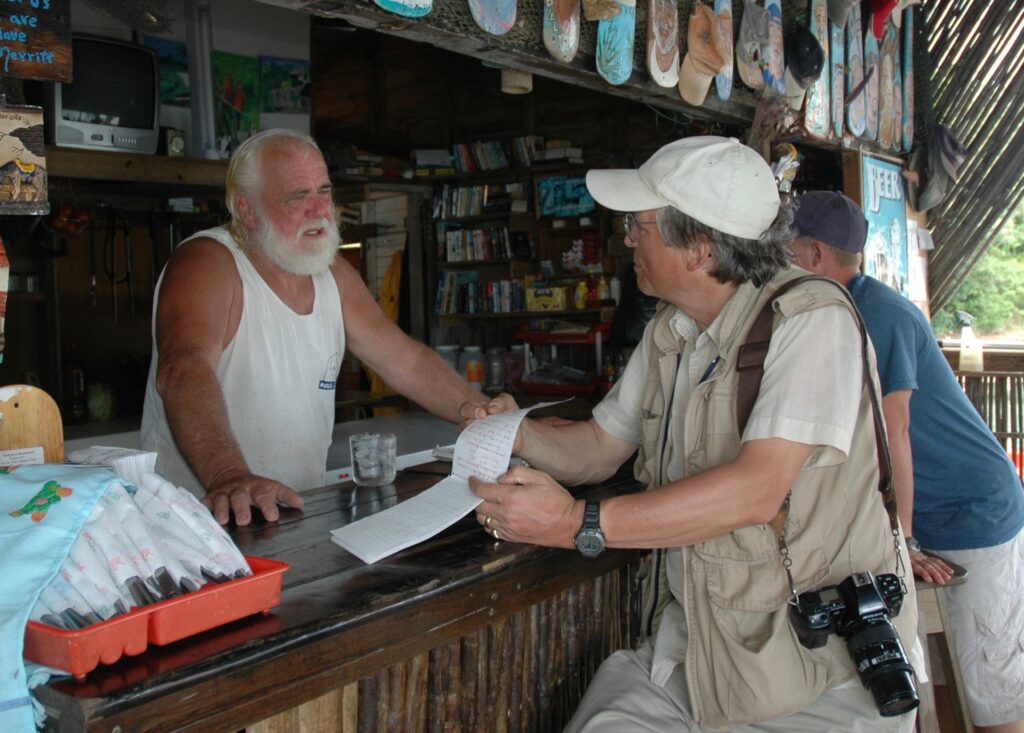 Economy plays a key role in decision making
The economy plays a key role in the travel industry. "Economic metrics need to measure the right things. Not just the total number of tourist transactions, but where does that money go? What impact does it have? Are supply chains reasonably local? Does tourism revenue protect and enhance the destination's distinctiveness like natural habitats, historic sites, aesthetic appeal, local culture? That would be regenerative," adds Tourtellot.
Speaking on similar lines, Miller discusses the greatest challenge is that the success of tourism is typically measured in the number of visitors. This is because it is the most straightforward metric.
"Destination managers and tourism businesses will have to take a hard look at their past model. They have to think about what the communities they serve really need. It is hard to know what standards and tangible steps you should actually put in place to reframe tourism holistically. Hence, The Future of Tourism Coalition is working with Signatories to understand how we can help them shift from talking the talk to walking the walk," said Miller.
Baker emphasises that regenerative travel has to be more than a marketing tool. "Travel companies must lead the way by clearly stating the core principles of regenerative travel. Also how they meet those principles not just in word, but in action. It can't just be a concept that we agree to philosophically, it has to drive action and demand accountability."
Through the OneSeed Fund, the company has invested more than $350,000 in 750 small businesses around the world. While selecting suppliers for the purpose of supporting local communities, there are certain needs that should be priortised –
Local Ownership – Suppliers must be independently-owned businesses. They should be located within the community this is where the service is being rendered.
Environmental Impact – Suppliers must meet or exceed industry standards. They must submit to a review of energy and supply sourcing. This also includes net environmental impact of services rendered.
Ethical Practices – Suppliers must follow all local laws and industry best practices with respect to ethical management. This specifically includes the prohibition of child labor or compulsory labor for all suppliers.
Underrepresented Ownership – During the supplier review process, priority is given to suppliers owned by underrepresented populations. This may include gender, race, regional origin, caste, or tribal affiliation.
The term 'regenerative travel' is relatively new. However, OneSeed has always believed in this concept for the past decade. "The 'seed' in OneSeed Expeditions refers to the concept of seed capital. This is something entrepreneurs struggle to secure anywhere in the world. We also believe in the notion that we're constantly planting seeds. Seeds that will bear fruit in the places where we work. Every loan we fund holds the potential to support an individual, a family, and–if the business grows–even a community. We see our role as planting those seeds and regenerating the places and communities we value so much," explained Baker.
Regenerative Travel and Asia
Miller further spoke about their partners in Asia like CGH Earth, Global Himalayan Expedition, Adventure Access, The Pavilions Himalayas, and Soneva that are promoting regenerative travel. He discussed how in populous countries, governments can make the shift. Below are some of the measures –
Involving local residents in all tourism decision-making;
Creating government incentives for good environmental practices;
Thinking critically about development to understand holistic impacts;
Re-thinking transportation to both decarbonise and move people more efficiently;
Conducting studies on the economic value of environmental and cultural resources, and actually using that data to develop policy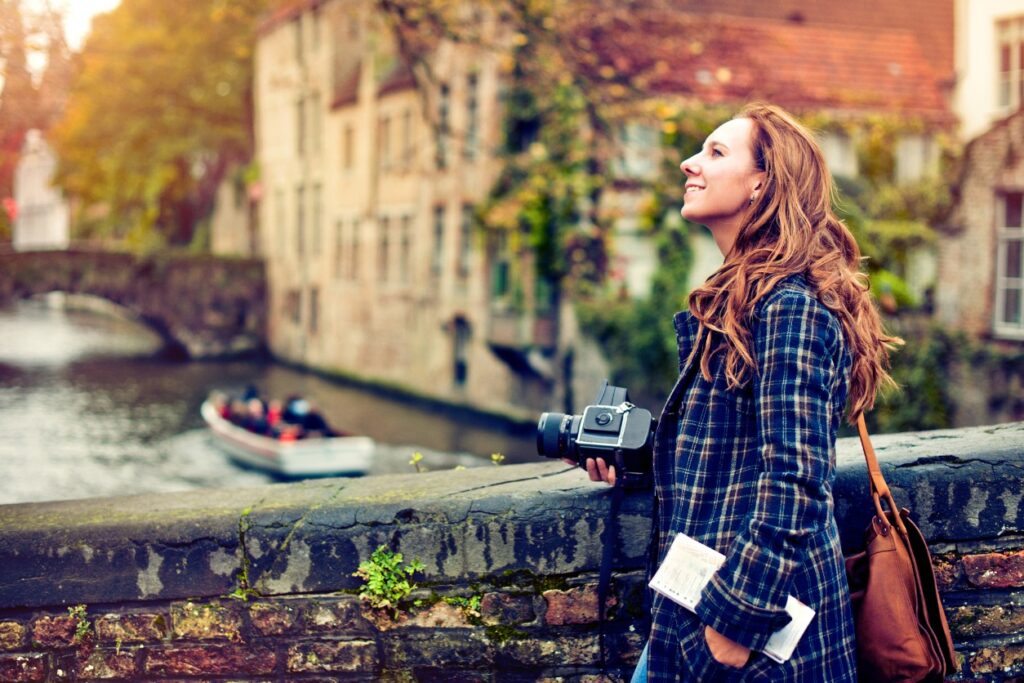 What role can travellers play?
This World Tourism Day, travellers need to urge for this shift to take place. Travellers can also be an important part of the change. Pay attention to the place you are travelling to and support local businesses. Tourtellot mentions the 'slow travel approach' and how travellers should indulge in experiences rather than sightseeing. Miller lists the below steps that travellers could take –
Do your research into a destination's environmental, social, and political issues and check eco-certifications for lodging options and tour operators.
To reach your destination, first consider public transportation, then driving, and lastly, flying. When flying, choose direct flights in economy class. Offset the carbon emissions from your flights to mitigate your carbon footprint.
During the trip, be environmentally conscious and respectful of your host community, follow the mantra 'leave no trace'
Spend and support local guides and locally owned businesses
Regenerative travel is a new model and a new system for tourism. This will contribute to the wellbeing and welfare of society, culture, communities, and the environment.
Patience and observation plays a huge role in understanding what a particular destination needs when it comes to preserving ecosystems. At the same time, the benefits should keep the interests of all stakeholders in mind and this will ensure that the balance is restored avoiding overtourism and climate change.
Also Watch: The Dope | Championing Sustainability | Dr Latika Nath