COVID-19 has drastically affected people as well as businesses across the globe. The tourism industry has been one of the worst hit during this time. This is due to the lockdowns and travel restrictions enforced around the world.
In the midst of all this, people have been asked to remain at home. Hence, professionals, freelancers, and entrepreneurs have adapted to this new lifestyle by working out of their homes. One study found that over a third of American jobs could now be entirely from home. Another survey noted that 82 percent of employers are thinking of offering remote work for some time post the pandemic.
Origins of the Digital Nomad
This has given rise to a new trend called 'Digital Nomads'. This term dates back to around 1997. The book Digital Nomad mentioned that technology would enable people to work from anywhere in the world. Before the dawn of the pandemic, there were freelancers that experimented with this idea. But now, people with regular jobs are also looking to travel and work from a destination of their choice.
While this trend is slowly but steadily catching on, the tourism industry across the world has started to think in terms of what the 'digital nomads' want. They are customising their products accordingly so that they can pave the way for recovery.
Countries like Barbados have started to take applications for the Welcome Stamp. This stamp offers a 12-month visa and those applying have to prove they make at least USD 50,000 per year. Estonia, is another country that has announced the launch of a Digital Nomad visa. Already famous for its e-residency programme, this visa allows visitors to work there remotely for 12 months.
Existing travel companies are launching new products and new companies are being born to serve this new trend. In this piece, we will explore the different ways these companies are adapting to these new set of travellers. Find out how these logistics are being met and what can be the long lasting impacts of this trend.
Adapting To This New Set Of Travellers
Katrin Vaga, Head of International Public Relations at the e-Residency programme in the Republic of Estonia explained to us the process of launching the Digital Nomad Visa and the benefits it offers.
She said, "We had launched the e-residency programme back in 2014. It is a first of its kind in the world that provides access to Estonian digital services to all foreigners. It is a digital id you can apply for and access government services. Our country is mostly digital. We have over 2500 digital services and using that programme, every location independent entrepreneur can open an Estonian company without actually entering Estonia. However, the foreigners couldn't use that to travel to Estonia."
"We observed that people were interested in coming to Estonia, to stay and work from here. Many e-residents are highly mobile entrepreneurs which means location-free entrepreneurs. Hence, we decided that we should provide the opportunity to people from around the world to work remotely and at the same time experience Estonia. For almost two years now this project has been underway and in August, the Digital Nomad Visa launched," she added.
Dave Williams, CEO & Co-founder of NomadX, explained how NomadX started with the desire to help others easily. At the same time, offer an affordable experience to the slow-travel Digital Nomad lifestyle. Whether for a month or a lifetime in amazing locations throughout the world, they first started in Portugal.
"Prior to founding NomadX in 2017, Jen and I spent years traveling the world where we saw an opportunity to improve upon the ease of finding affordable, midterm housing and immediate connection to the local community for slow travelling freelancers, location independent entrepreneurs, and remote employees. We also wanted to help global workers experience a new way to travel, live and work throughout the world. This is when NomadX was born."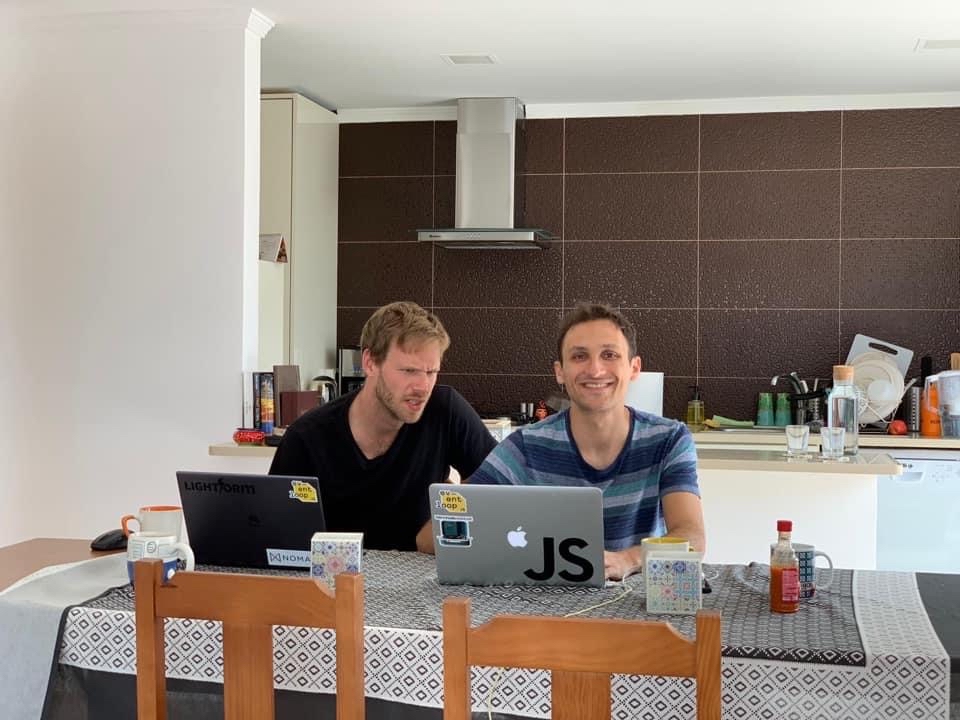 Williams further mentioned that the term Digital Nomad has been an emerging term since the publishing of the book The Four Hour Work Week. "We also met many digital nomads on our travels so while it might seem like a new term to many, it was quite common to us. We expect there to be a 10x increase in digital nomads in the next 2-3 years following the pandemic. So, yes, this movement or global revolution will be much bigger than anyone can imagine."
NomadX has also recently partnered with Flatio to use its technology that can integrate the NomadX guests and hosts on their platform. Williams explained, "Flatio offers all customer service and support. This integration creates huge cost savings for NomadX, expanding our reach from one to 17 countries in 60 cities immediately. Ultimately, the integration also allows us to start monetising our inventory and traffic immediately, making us a profitable company heading into 2021 to best address the pandemic and economic uncertainty and future opportunities."
Dharamveer Singh Chouhan, CEO & Co-founder of Zostel, had introduced the concept of backpacker hostels to the Indian mainland, back when there were hardly any backpacker hostels.
He explained the company's new initiative 'Move In with Zostel' where one can now move into a dorm or private room at their hostels at heavily discounted prices. "Our hostels can double as your home away from home, equipped with a safe space for you to work, relax, and live comfortably. The indoor and outdoor common areas make for cozy work-friendly spaces. Isolate and work efficiently with good internet connectivity, and move to socialising over games and meeting new people in your free time. To take care of your health and safety, our staff is trained for thorough sanitation of our properties as per the universal guidelines. You can also opt for everyday meals at affordable rates, to cut out the hassle of cooking and cleaning. With no long-term stay commitment, rent-deposits, or bills to take care of, you can now lead a life full of travel, fun, and possibilities."
Chouhan further added that the initiative was based on inquiries they had been getting when Unlock 1.0 began as people were inclined towards moving to the mountains and beach side zostels during their Work-from-home (WFH) periods at office. They inquired for discounted rates for their long stays, so Zostel decided to launch this on a bigger scale.
With Estonia's Digital Nomad Visa, you need to show you're a location independent worker/entrepreneur and that your income has met the minimum threshold over the last six months which is EUR 3504. Also you have to be able to travel to Estonia immediaelty. Once you get the visa, it is valid for upto a year.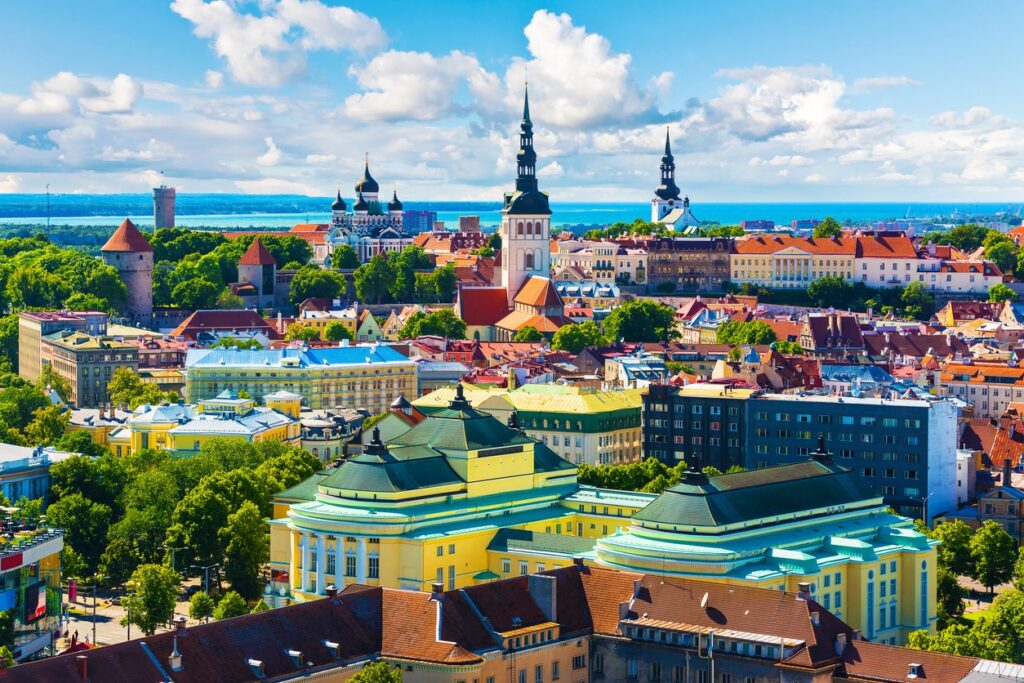 Vaga mentioned that the reason for establishing this visa was to develop something new and offer Estonia's know-how to the world. "Being a country with 1.3 million people and no natural resources, it has forced Estonia from the past three decades after the collapse of Soviet Union and after we got our independence, to really look for other options to make a difference in the world and be a relevant economy. From medical prescriptions to your child's date of birth to taxes to elections, everything is digital. People have now over the world tailored their lifestyle to live in a place for three months and then travel to the next destination. They have also organised their business to their lifestyle and hence we want to encourage this," she said.
She further added, "This is something great coming out of the pandemic, not only for the people and citizens but also for businesses, governments and employers. Remote working offers more flexibility and remote workers are more efficient and well organised. The concept of sitting from 9 to 5 and working effectively if you see someone face to face, is pretty much outdated."
DayZero is another upcoming company that is planning to launch in mid-November this year with a different concept to appeal to digital nomads. CEO & Founder of DayZero, Kristi Hadzsipetkova helps us understand how DayZero is a platform she created to connect dreamers, like herself, with local craftsmen around the world.
"When I say dreamers, I'm referring to anyone who has thought about starting a new business, changing their career or pursuing a passion, like cooking or fashion. Local craftsmen are exactly that, artisans or manufacturers around that create things, be it boats, wine or chocolate. We want to bring the two together, so the dreamer learns a skill to start their business, ensuring that he/she doesn't have to dream anymore. The craftsmen (which we call our Patrons) also get to pass on a skill that may have died out otherwise, whilst making a little bit of money to support their business or family. We currently have appr. 15 patrons across Italy and Hungary, ranging from bakers and winemakers to, sustainable fashion designers and chocolatiers. Although, we are planning to expand to the UK and Ireland, Greece, Portugal, France and Spain in 2021."
The name DayZero is quite unique and Hadzsipetkova came up with this name while reading a book during the lockdown (Malevil from Robert Merle) and the plot is about an unexpected outbreak of nuclear war in rural France. "The few survivors, under the leadership of the protagonist, start to rebuild the world as they know it without the help of the technology (it was destroyed by the bomb). The day the bomb hits is called DayZero by the survivors, so I thought that could be a good name for our platform as we also want to rebuild something smarter, better and more sustainable from the ground up. "
She further explained how DayZero is aimed towards saving local, family owned, small businesses. "Unfortunately, with the current situation people are going out of business around Europe, which is heartbreaking, but I hope with the platform we can help people start their own businesses and their number can grow rapidly and even double the number of farmers, businesses we lost. "
Offering digital nomads a slightly different and thrilling experience is Indie Campers. It is a digital platform and campervan rental company that aims to be the go-to place for anyone interested in going on a road trip. Pernille Hembre, Marketing Lead UK & Ireland, Indie Campers explains their simple proposition. "A democratic on-the-road experience, providing practical, high-quality vehicles that are easy to book through a seamless online experience, at affordable rates, and with a customer-centric approach."
Indie Campers currently has more than 1200 vehicles across 40 locations and 15 countries in Europe. "We are currently in the process of launching a marketplace for campervan rental, offering peer-to-peer rental as well as professional hire and our own vehicle. In addition, we just launched a campervan living subscription plan offering customers simple and flexible solutions to long term hire."
The launch of the new plan comes after the company observed that between July to September, they experienced a 66 percent increase in requests from people interested in working from a campervan as digital nomads, compared to 2019 numbers. "In addition, we ran some analysis and found that we had a 225 percent increase in campervan stays of over 4 weeks from June to August this year, compared to the same period of last year. As the car subscription market is growing in the UK, we are proud to be the first company to exclusively offer tailored campervan subscription plans. This allows our travellers to have the full experience of living in a campervan without the associated costs and responsibilities, whether they want to test the van life or simply opt for a more flexible alternative to owning."
What logistics are required to provide a smooth stay for the digital nomads?
Hadzsipetkova stated that at the moment she has only 15 Patrons in two locations, so it is easy to coordinate. "I also have 2 local representatives to help me. We are launching in mid-November so I believe the real coordination challenge will start from next year when people are actually going to be at their dream locations. I don't believe in call centers so our local representatives will be there on the spot for the dreamers if they have any question."
For Indie Campers, the ability to offer flexibility is key, from where you pick up and deliver the van, to the length of hire.
"In doing so we are offering the option to both have a subscription for a round trip or one-way trip (in exchange for an extra fee). Logistically, we have experience with our current fleet of short term rentals that are often booked out for more than three weeks. We would therefore like to offer a tailored plan for long term rental that makes it seamless for customers to hit the road for the long run. This way our customers do not have to worry about van maintenance and our customer service team is always close by in case their new home needs attention."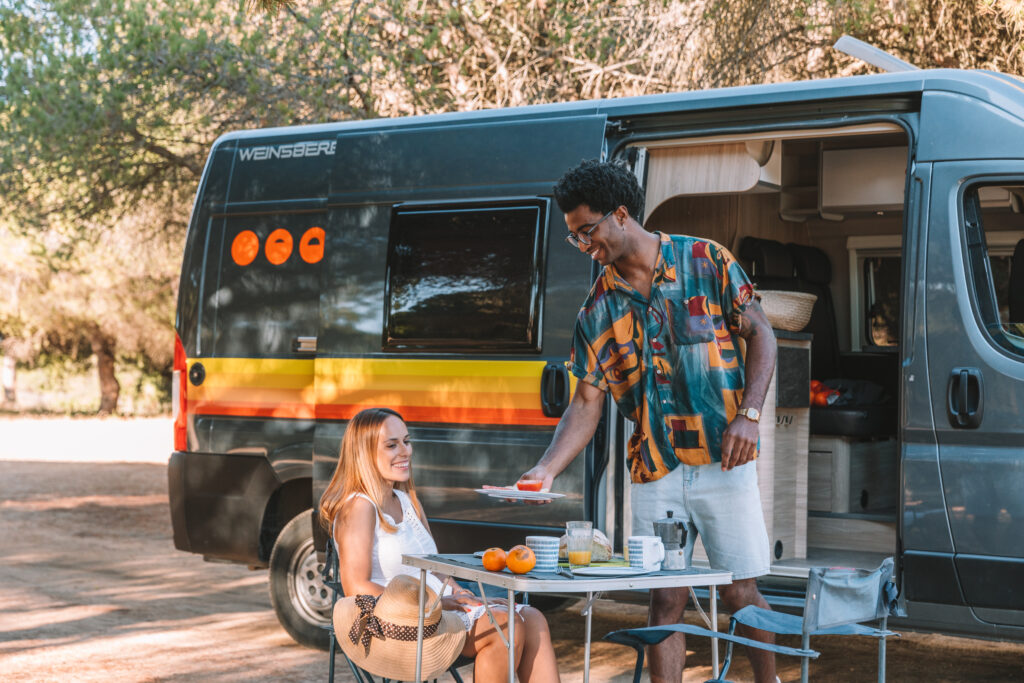 For the long-term of hires, the company offers a range of free extras in the package, for enhanced comfort to be on the road long term. "On subscription plans of six months or more we, therefore, offer extras such as external tables and chairs, bedding kits, and our pet-friendly after-rental cleaning fee, for free. As it is a long-term commitment we also suggest that customers can come by our depots to check out the vans before making a booking or take a short-term booking to test the experience in advance," added Hembre.
For those availing of the Digital Nomad Visa in Estonia, there is the International House of Tallinn which is close to the airport and open for everyone. "There is another organisation called Work In Estonia. It offers help to international professionals. There are companies focused on helping foreign professionals get settled in Estonia. It is relatively easier to settle here. In the future, there will be a lot of service providers that will partner with the govt to offer more services to the digital nomads. In fact, I know a foreigner who decided to stay on a remote island and set up his place in the middle of a forest. You can also rent easily here. And especially, with the e-residency, companies that help these professionals have doubled over the past year," Vaga mentioned.
For NomadX, Williams stressed on the following things as checkboxes that these travellers tick-
Fully equipped kitchen with coffee maker, juicer and other nice amenities
Basic amenities like refrigerator, washing machine
Accessible places nearby with a neighbourhood culture
Motivations For More Travellers To Join This Trend
Vaga mentioned that once the travel restrictions are lifted, Estonia is expecting a huge number of digital nomads applications. "This visa will attract people outside of the Schengen area and outside of the EU. We have actually seen great interest from Americans and Canadians. Presently the applications are residents outside of the EU but they are already in Estonia or already in the EU. They have applied to the Estonian Embassy or the Consulate in Paris. Also, the Police and Border Guard Board are giving the documents to the people and helping them with the applications, One third or even more applications are being filed in Estonia. The visa helps legalise your status, so to speak. You can stay for half a year and you need to stay in Estonia for three months. For the rest of the three months, you can travel to the member EU states. Estonia is a great place to work from given it has a strong digital infrastructure and a vibrant startup community. Also, everyone speaks English, we have a very low crime rate, it is culturally engaging and we have a high standard of living."
At Indie Campers, Hembre explained that with the new subscription, the company expects more and more customers to adapt to living in a campervan as opposed to travelling fast around to see various sights. "We expect people to enjoy the slow and flexible 'van life' lifestyle of staying in each location for longer periods of time, e.g. stay in each area for some weeks at a time before moving to a new location. With this lifestyle, it is also assumed to make the van life part of the daily routine, in terms of a larger extent seeking out local experiences and become part of the local community in each location. A big motivation for many customers might be the ability to pursue their passions and hobbies, such as surfing, hiking or skiing, to a large extent by living in a van next to the beach or in the mountains."
Speaking in terms of different trends in different countries, the company expects that this will run hand in hand with local travel restrictions in the foreseeable future. "For example this summer we experienced that most Germans opted for travelling domestically opposed to having traditionally been our biggest segments travelling abroad, whereas other countries like the UK showed a mix of people travelling to countries with travel corridors and domestic travel. I think this trend will continue but that people will be more prone to seek remote experiences in nature regardless of the destination," said Hembre.
With DayZero's concept, travellers can learn several skills at the end of their one month stay and can decide how much they want to make out of their stay.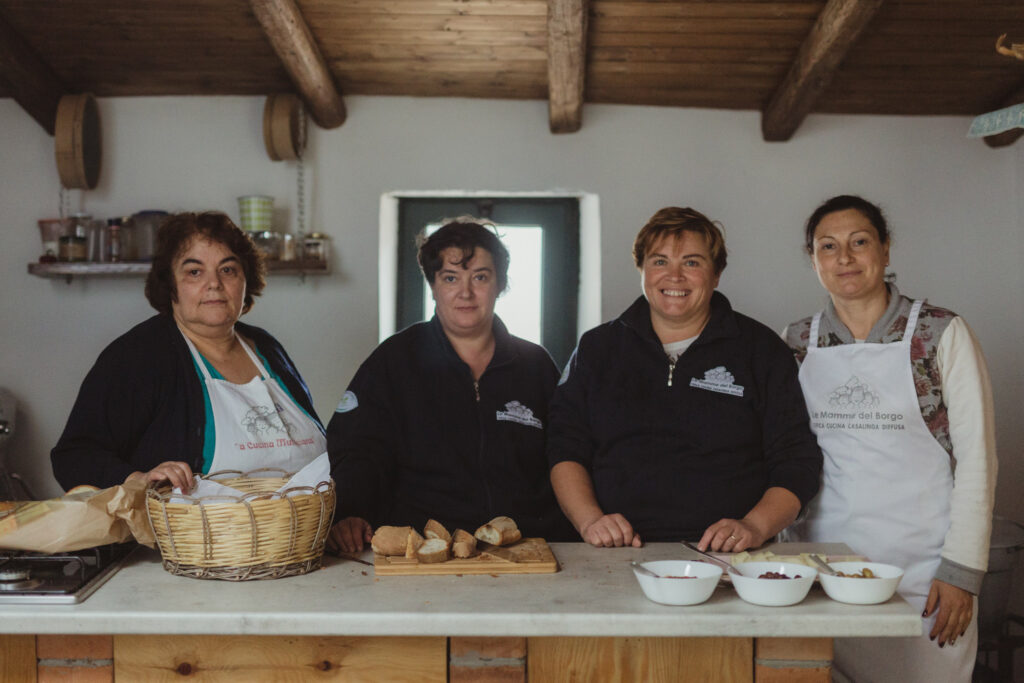 "At the moment we have a lot of food related experiences like producing olive oil or wine, making chocolate in Sicily while in Budapest we have more design focused experiences (like designing your own capsule collection or saving vintage furniture). These one-month dreams are designed to be flexible. We assume people will arrive with different expectations. If you want to learn about the business, we help you with that. If you just want to escape for a month and work with your hands, that is also possible," said Hadzsipetkova.
For NomadX, digital nomads usually stay for around 3 months and they also indulge in sightseeing and adventure activities but more slowly than tourists. Williams further mentioned, "Also, the nomads like to do activities with other nomads too so they can meet people easily. They love hiking, surfing, soccer games, padel tennis, kite boarding and all sorts of activities, in addition to going to great local restaurants and bars."
In India, Zostel has observed that people prefer offbeat locations over tourist hot spots. Chauhan stated, "Also, internet speed has become an important factor in booking conversions. People also want to look at the hygiene policies and measures being taken at the establishment before they make the booking. Photos and videos of the same is quite useful in this situation."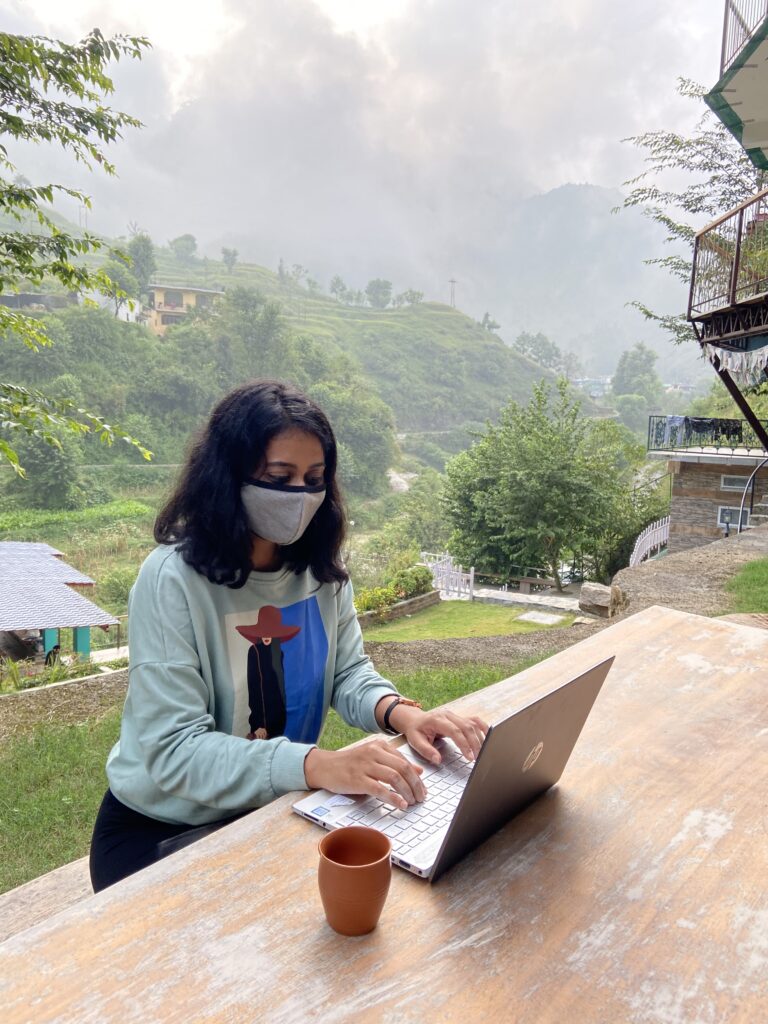 NomadX and Zostel, both work with companies who want to function remotely from these spaces.
"At NomadX, We do this through partner companies. Our law firm offers free 2-3 hour consultations and we work with a relocation company called Moviinn.com for a more complete and integrated process," Williams added.
At Zostel, these kinds of queries are entertained through our website. "I have to admit people from all walks of life have inquired for a long stay at a zostel, thankfully we have been able to perfect the process in the past few months about converting such bookings, that is probably owing to the fact that we started this campaign as soon Unlock 1.0 was announced, so the timing of our campaign helped us understand the customer mindset quickly and implement changes. Our funnel remains the same, our website, we have put together a team in place which works on leads 24/7 due to which we are able to convert leads as soon as they come in and resolve any query that arises," added Chauhan.
Impact of this trend on the tourism industry
According to Chouhan, when people spend longer periods of time in places, they most certainly get to know the place better. "This is due to these locations being small and easy to cover. Hence, people will end up exploring more than just the tourist spots of that town. Befriending locals and finding hidden places will be widely seen. Stories of evolution or change in personalities will be shared once people are back to normalcy owing to their stint in an offbeat location."
For Indie Campers, this trend as well as the current external events might have some impact on how the tourism industry works, at least for short to medium term.
"With the new regulations and guidelines, people still have the urge to gain new unique experiences and are trying to find new ways to allow for this within the current restrictions. Long term and more slow travel in a campervan might be an ideal way to get this new input while staying safe. In addition, the already emerging trend of authentic experiences, as well as experiences in more remote nature might become even more prominent in the coming months, as opposed to over- tourism. We are already seeing patterns of this in Indie Campers, as the majority of our travellers this summer were families who had their first experience in a campervan, not friends and couples as we have traditionally been our largest market. This suggests that more and more travellers seek out new safe ways to travel within the current climate," stated Hembre.
At NomadX, they believe that this trend will cause a massive shift in travel moving from short term touristic travel to slow travel that will have a much more integrated and engaging experience as if you're a local.
Williams explained, "We expect this movement to shift people's travel mentality from short burst expensive holidays to longer term nomadic journeys where you integrate your life with your work and global travel and do it affordably by extending the stays, staying in local neighborhoods and renting for longer term versus expensive daily rentals. The current short term travel bubble wasn't sustainable whereas this new slow travel movement offers greater integration of work travelers with the local communities and ecosystem. It's also an excellent path for countries to recruit new tech talent which is super valuable in the global high tech economy which is super competitive. As an example, Lisbon Portugal has benefited significantly from it being a digital nomad and tech hotspot."
For DayZero, the belief is that people love to travel and as soon as they get the chance to return to travel, they will. The goal of this platform is to show that this can be done in a sustainable way that also helps local businesses.
Hadzsipetkova said, "It is not going to be any more just about spending a weekend in Barcelona. Rather it will be about getting to know the locals, shopping from them and spending more time with them. Also, bringing back the knowledge and starting your business is a good example of the positive effects of globalisation. We want to rethink the mission of travel and tourism by making local-focused travel. Like linking visitors with locals who share their passions for things like food and crafts."
Vaga explained that before COVID-19, travellers used to come and explore the capital city of Tallinn as it has a medieval old town as well as it is a UNESCO World Heritage site. But they used to visit for a short time.
"But now, they have an opportunity to pause, explore the country, the culture, they can travel around to the lesser-known areas, to villages, to cultural places in East Estonia, etc. This in turn will boost our economy as more accommodation services and restaurants start to come up. Every country is looking at how to boost its economy. Especially at such a time, it is hard for people and businesses in many industries. This kind of movement will really help."
"We did a small survey in the US where we asked over 2000 people from different age groups and jobs how much more likely are they to take on a job that enables them to work remotely. We also asked them about the kind of things that are important to them when they travel abroad. And not surprisingly, people do value more freedom. And honestly, it is not necessary to take a year off to travel the world anymore. Organisations now are pushed to be more flexible and really consider how to make it possible for their employees to work in a more flexible way. The pandemic has pushed systems to reset and focus on individual freedom and higher quality of life. This trend is only going to increase and Estonia has come a long way since 50 years ago to be able to provide more and beyond for these travellers," she concluded.
Time to slow down
While the tourism industry is working on programmes to encourage digital nomads, there is a rising concern of over-tourism. But travellers seem to be inclined towards off-beaten paths as sustainable tourism is garnering more and more attention.
By being a digital nomad, travellers can slow down giving them more time to discover a place more in-depth. At the same time, they can also boost local businesses helping the battered tourism industry recover from the COVID-19 losses.
Another concern that might come up due to this trend is that long-term local renters could be displaced. This will affect the economies of the places these travellers go to in ways that won't keep everybody happy. Other issues involving taxation, civic engagement, etc., could also pop up.
However, at the moment, these digital nomads or half-tourists as their rightly called seem to be one of the biggest markets for tourism recovery. Travellers are also equal winners as they get to travel and work, thus staying at a place they love for a longer period of time. This in turn calls for immersive and authentic experiences rather than a quick-stop and go.
Also Read: How Has Consumer Behaviour Changed During The Pandemic?