The COVID-19 pandemic has had an indelible impact on our lives. From big family lunches to catching up with friends over a brunch to even a quick coffee-date: All these occasions are now being disrupted. In-city restaurants are being subjected to severe restrictions on capacity utilisation and food handling. While, Food & Beverage services within resorts – that cater to in-house guests have their own share of restrictions.
As several states go into "Unlock Mode" and guests once again venture into taking holidays, we are seeing a new norm emerge with hygiene and sanitation taking up as much importance if not more, than the need to have a satisfying holiday. Food and Beverage is a vital part of hospitality business. Indians innately are food enthusiasts, and with the wide range of cuisines and culinary options that are available in India – hospitality brands across are ensuring that they do everything possible to satisfy the consumers' palette. Hospitality brands and companies are gearing up to ensure that holidays are embellished with lip-smacking food, while keeping in mind all safety and hygiene norms.
Contactless dining is the way forward
Contactless dining is the way forward for hospitality business. Digitisation and technology-led innovations are being adopted by brands, to be able to provide their patrons with futuristic as well as safe dining experiences. One of the solutions trending in these times is QR codes, be it in the restaurants or for room service menus. Guests can use their phones to scan a QR code, view the menu and go ahead and place their order on the phone itself. Multiple guests from the same table can place orders individually and track them too. Guests can also make payment digitally, without any physical contact to ensure that high touch-points like menu cards, bill folders and others are largely eliminated. Some more advantages of this trend are that guests can immediately share their feedback online based on their experience, and restaurants can load the day's specials onto the online menu in both pictorial and video form.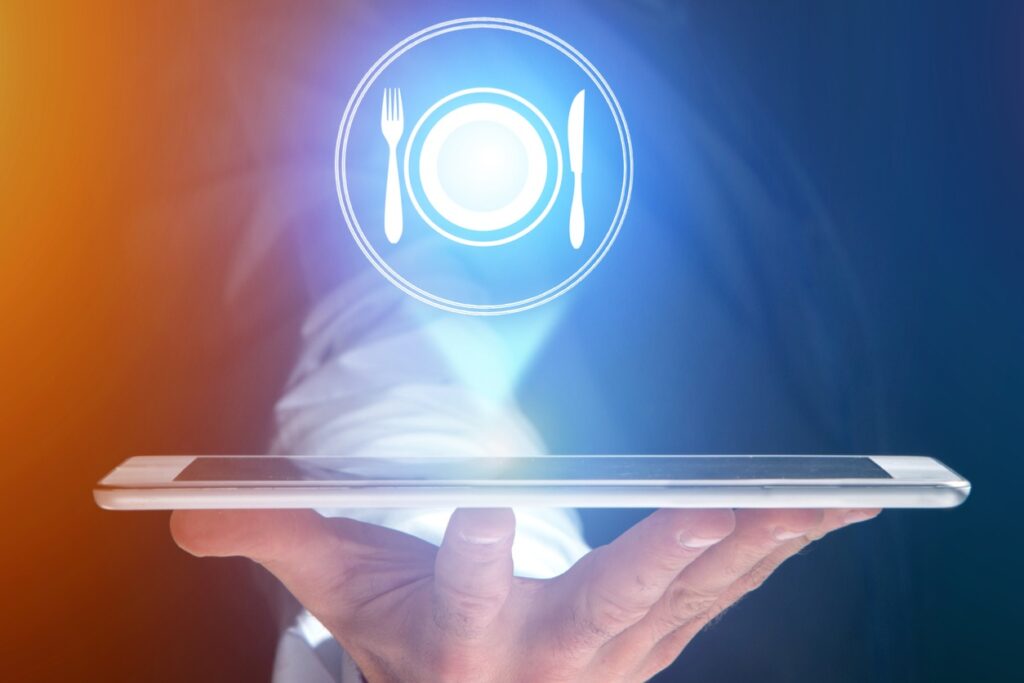 However, to ensure contactless dining is working, brands are bringing about some structural changes as well. For instance, restaurant tables will be laid out basis social distancing norms or alternate tables are set-up for the guests to be seated. Reservation slots, even for in-house guests, with multiple sessions over extended meal periods is another solution to avoid overcrowding. More than 4 people per table will be avoided and multiple tables will be used in case of large groups/ families.
A shift to being more environment-friendly
Additionally, restaurants and hotels will favour takeaways and pre-packed meals in environmentally friendly packaging formats in lieu of room service to encourage social distancing. Restaurants in resorts are also exploring delivery of such takeaways and pre-packed means to locals in the resort location by collaborating with delivery services or delivering themselves. Mini-buffets will replace the traditional large spreads and will be served only by associates wearing gloves and masks who will then fill the plates as per the guest's choices or selections. In case, any guest requires a second serving, a fresh plate will be provided. Similarly, when serving a la carte the food will be presented on the table as per their selections and the guests will have to help themselves. Moreover, usage of cloth napkins, table cloths and finger bowls will be avoided and guests will be encouraged to wash their hands with soap and use tissue paper.
Going forward, patrons are going to be more conscious about their health and the quality of food they consume. Hence, #VocalForLocal campaign is gathering steam – and this works very well for F&B especially in resort locations. "Farm to Fork" programs are being developed to ensure that fresh ingredients are sourced locally. Not only does it provide fresh foods that enhance local cuisines, it also results in shorter food handling processes, lesser contacts and also supports the local community – thus making it win-win-win for the guest, the resort and the local community.
The pandemic has forced brands to think innovatively and adapt to the new normal – leveraging technology, new service solutions and even new sourcing techniques to deliver delight to the guests. Most of these innovations will outlast the pandemic and become the new norm. Contactless Dining is here to stay – but it doesn't mean that the quality of food or the entire dining experience needs to be compromised in any way!
*Damian Niesel is the Chief Operating Officer – Resort Operations, Sterling Holiday Resorts Limited.
Also Read: Through Ghost Kitchens, Restaurants Switch To Digital Operations For Recovery