Digitization and sustainability are the future of the travel and tourism. Technology is now more than ever enabling fascinating discoveries that will help preserve our world. Better resource management has been made possible by disruptive breakthroughs in clean transportation, smart cities, and renewable energy, which also reduces dependency on fossil fuels. But in order to create next-generation solutions for reducing emissions, minimizing waste, and preventing pollution, it is crucial to overcome the engineering hurdles of high performance, interoperability, and security.
Digitization and sustainability go hand in hand. Along with the use of new technologies, digitization is one of the main factors in ensuring the industry's survival because it helps to increase traveler safety, enhance the visitor experience, and advance efficiency and sustainability. It is not surprising that more and more hotels are aiming toward a future that is respectful of the environment given that these two principles are more popular than ever. With an increasing number of hotels implementing digital technologies such as virtual room key cards, automated check-in, intelligent energy management systems, and even cloud-based guest profiles, the hospitality industry is well on its way toward a sustainable future.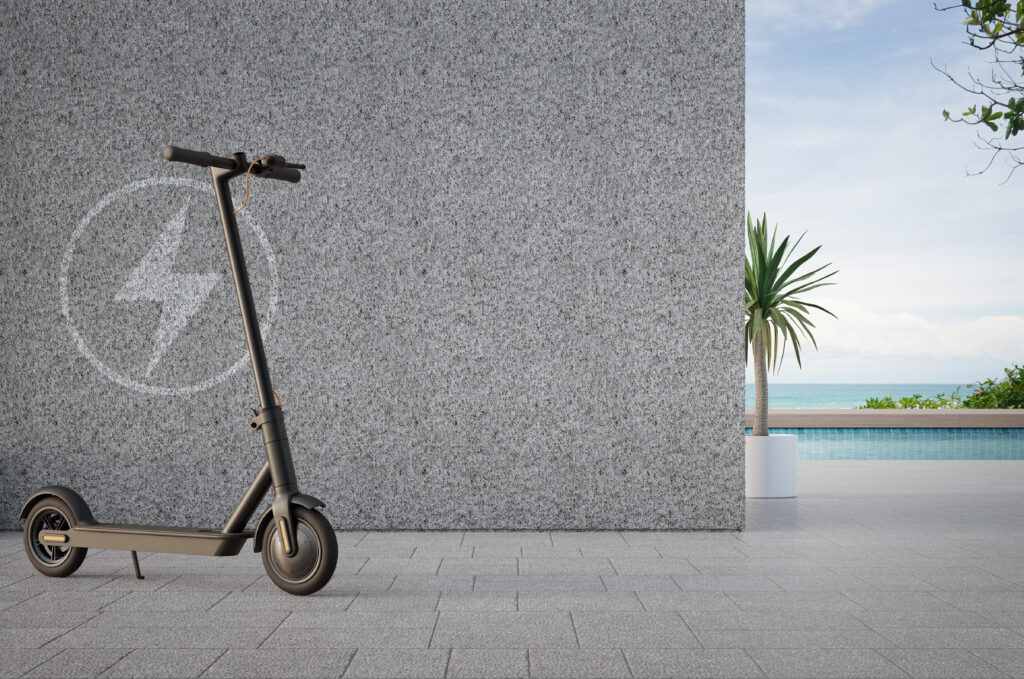 Digitization and Sustainability Trends for Future Tourism
Tourism Intelligence
Tourism intelligence is becoming increasingly popular as a concept, and this has revolutionized the industry by predicting traveler behavior and optimizing services and destinations to make them more sustainable. Through the analysis of data gathered from digital tools and devices, the industry is able to make more informed decisions, resulting in a better experience for the traveler, more efficient use of resources, and a lower environmental impact.
The rise of the sharing economy has created new ways to travel responsibly, with travelers now having access to eco-conscious alternatives such as shared car services, electric bikes, and green accommodations. For example, car-sharing services reduce the number of cars on the road, while green accommodations implement energy-efficient practices such as sustainable building materials and rainwater harvesting
Transportation
One of the biggest sources of greenhouse emissions is transportation. You emit carbon dioxide whether you are driving, taking the bus, train, or flying. Fortunately, the transportation sector has seen a lot of innovation. For instance, United Airlines revealed its intention to power its next Concorde-like aircraft with biofuel. This will give other airlines more reason to follow United's lead and switch to other fuel sources. In addition, the first battery-powered aircraft in the world has made a flight from London to Zurich.
Whether it's Tesla's electric vehicles or the debut of electric buses and trains, we are also witnessing a growth in electric transportation. Startups like Eccocar are attempting to "reinvent" mobility by facilitating tourists' environmentally friendly transportation. According to Zeleros, the hyperloop is a sustainable railway that is "5–10 times more energy-efficient than an airliner." These kinds of startups are making it simpler for tourists to utilize various modes of transportation without emitting carbon dioxide, which makes traveling easier.
The rise of autonomous vehicles is another development that could revolutionize the hospitality industry. Autonomous vehicles are more efficient than traditional modes of transport, as they can reduce the number of vehicles on the road, reduce the amount of fuel used, and reduce the number of emissions produced. However, this technology must be developed with safety and sustainability in mind in order to ensure its benefits are maximized.
Big Data and Business Intelligence
Big data and business intelligence have also become a recurring trend within the travel and tourism industry. As a result, companies have access to large datasets pertaining to customer behavior and preferences, allowing for improved customer service, better customer experience, and better resource allocation. As well, big data can open the door to more advanced forecasting, enabling destinations to better prepare for spikes and lulls in travel demand, allowing them to better manage their resources and minimize their environmental impact. The ability to compare data and predict future demands or patterns allows for this activity, which improves revenue management.
This type of technology can also be used to improve sustainable tourism practices. For example, hotels can monitor their energy use and analyze the results to identify opportunities to save energy and cut costs. Similarly, data can be used to find the most efficient routes for tourists, enabling them to reduce their carbon footprint by traveling fewer miles.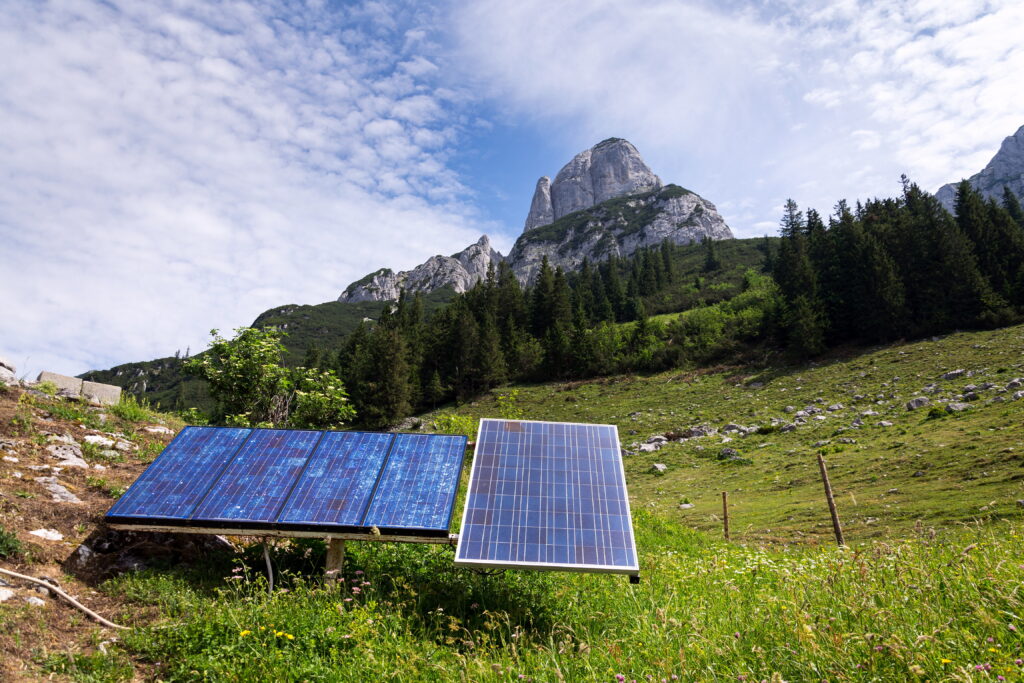 Smart Tourist Destinations (DTI)
Smart tourist destinations or DTIs are one of the most effective ways for tourism businesses to become more sustainable. DTI focuses on using ICT to analyze data from a variety of sources to predict tourist behavior and better optimize destinations. This analysis can be used to optimize tourism operations, from advertising campaigns and energy use, to waste management and resource availability. By implementing this technology, destinations can become more sustainable while providing travelers with improved safety and comfort, they can create a more appealing experience with the help of targeted and personalized services, which can help to boost customer retention and loyalty.
The DTI was created to cater to tourists' needs for unique and fiercely competitive services. These are cutting-edge tourism sites supported by cutting-edge technology infrastructure, ensuring the long-term growth of the tourist region. By doing this, they ensure that all people can use it and that visitors may connect with and be integrated into their surroundings. Additionally, it improves the resident's total stay by raising the caliber of their experience while visiting the location.
Contactless Technology
Another strategic trend for the sector recovery is contactless technology, which is increasingly present in all aspects of the industry. Through contactless technology, businesses can ensure traveler safety and ensure that travelers remain distanced from other visitors and staff. This technology can also help reduce the number of physical resources needed to deliver services, such as paper tickets and printed restaurant menus, as well as help reduce physical contact that could facilitate the transmission of germs, contactless technology can provide a smoother and more efficient experience for travelers, allowing travelers to book, pay, and access various establishments without having to wait in long lines
This technology has also been used to create more sustainable and customized tours for travelers, such as virtual reality experiences, augmented reality audio tours, and more interactive experiences. By offering travelers a more immersive and sustainable experience, these new contactless technologies allow businesses in the travel and tourism industry to reduce the number of physical resources needed, as well as reduce their energy usage through long-term sustainability initiatives.
Accommodation
Another trend we see emerging is the use of technology to enable sustainable accommodations and stays. Technology is enabling the efficient use of resources within hotels, such as intelligent room temperature control and light sensors. Moreover, this technology is being used to create an enhanced guest experience, such as virtual reality check-ins and the use of voice-assistance technology to answer guest questions and provide localized recommendations
Hotels can also install solar energy systems to provide their guests with renewable energy and reduce their energy bills. Almost all of the leading hotel chains are now providing their guests with eco-friendly amenities, such as complimentary reusable water bottles and reusable amenities, which eliminates their reliance on single-use plastics. All of these technologies can help make a hotel more sustainable while also providing guests with a unique experience.
The introduction of zero-emissions buildings is the most interesting development we have heard about because it can be very challenging to locate a truly sustainable place to reside. These structures generate the same quantity of energy that they consume. The Australian business Archiblox provided a good illustration of this by developing greenhouses that are incredibly high quality while focusing on reducing carbon emissions.
Facts and Figures About Digitization and Sustainability
The digitalization of the travel and tourism industry has seen growth over the last decade, especially since 2021. According to the World Travel and Tourism Council, the global travel and tourism sector is worth $8.9 trillion in 2019, making it one of the largest industries in the world. Moreover, the industry is expected to grow to $11.5 trillion by 2022 and create one in four new jobs around the world. Thanks to digitization and sustainability trends much has changed for the travel and tourism industry.
The introduction of contactless and data-driven technology to travel and tourism has significantly increased over the last year, with the majority of travelers opting for digital experiences over traditional methods. The industry is expected to grow by 40% between 2020 and 2025, according to GlobalData, with a focus on markets such as IoT and virtual reality increasing in popularity.
Finally, the digitalization of the sector has been an important factor in increasing the sustainability of travel and tourism, with ICTs and technology being used to reduce waste, improve energy efficiency, and keep travelers safe. The UNWTO has also revealed that the use of digital technologies in the industry is growing, with the use of mobile apps and websites expected to grow further.
In a Nutshell
The travel and tourism sector is one of the most rapidly evolving industries, as technology advances, travel and tourism will become increasingly digitized and sustainable. New technologies, such as contactless less technology, data-driven technology, and zero-emissions buildings are becoming increasingly popular and are helping to make the industry more efficient, reduce resource consumption, and provide a more sustainable experience for travelers.
Technology is advancing the travel and tourism industry in regard to sustainability as well. Businesses are leveraging data and analytics to reduce their energy consumption and lower their carbon footprints. According to the World Travel & Tourism Council, businesses in travel and tourism are committed to becoming greener and this commitment is growing as a result of improved technology and data access.
Technology and data are two of the most important factors in the success of tourism businesses in the 21st century. Technology has enabled improved customer experiences, streamlined operations, and improved sustainability. Through data analytics, businesses can study customer behavior and make informed decisions that can help reduce costs and ensure travelers have a safe and enjoyable experience. The application of DTIs and contactless technology can help to maximize efficiency, increase the quality of the guest experience, and reduce the environmental impact of tourism activities. When digitization and sustainability go hand in hand, all of these advancements can help make travel and tourism more sustainable and efficient in the long run.
Other Related Reads You Might Like