Due to the pandemic and its subsequent lockdowns, the travel and tourism industry has faced heavy losses. Maharashtra is one of the few states in the country that has been hit the worst due to COVID-19. Even the recovery has been indefinitely delayed. This is due to the state having the highest COVID-19 cases in the country making it difficult to reopen the tourism industry completely.
Hence, the state has imposed a 67 percent cut in development (scheme) spend for 2020-21. An official said, "Since the state was formed in 1960, this is the deepest ever cut in expenditure."
In the start of 2020, the Shiv Sena-NCP-Congress government had presented an INR 4.34 lakh crore budget for 2020-21. This was an increase of 4.1 percent from the revised estimate for 2019-20. The capital outlay (spending which leads to asset creation) was estimated at INR 45,124 crore for this year.
As India entered its third phase of the nationwide lockdown, Maharasthra's Finance Department estimated its own loss in tax revenues of about INR 50,000 crore. For the current financial year, the state's tax revenues were budgeted at INR 2,25,071 crore. Senior officials have reported that the losses are only likely to increase further. Only five departments have been granted permission to commit to new spending. These departments are public health, medical education, food and drug administration, food and civil supplies, and relief and rehabilitation.
During this difficult time, the Maharashtra Tourism Department under the guidance of Tourism Minister Aaditya Thackeray have been planning several strategies to revive the tourism industry in the state.
Since the beginning of 2020, the tourism department has sent at least five major policy decisions to the state cabinet, and all of them have been approved.
Agro-Tourism Policy
To kickstart the tourism sector and provide relief to the rural economy, the Maharashtra Cabinet has approved an agro-tourism policy. The government said this would be an added income to farmers as well as a memorable experience for tourists.
Aaditya said, "The Cabinet has passed the agro-tourism policy of Maharashtra. This will invigorate the rural sector and agricultural practitioners with a steady source of an alternative income and an alternative employment through tourism like farm stays. Visitors can also enjoy the local cuisine and other cultural aspects."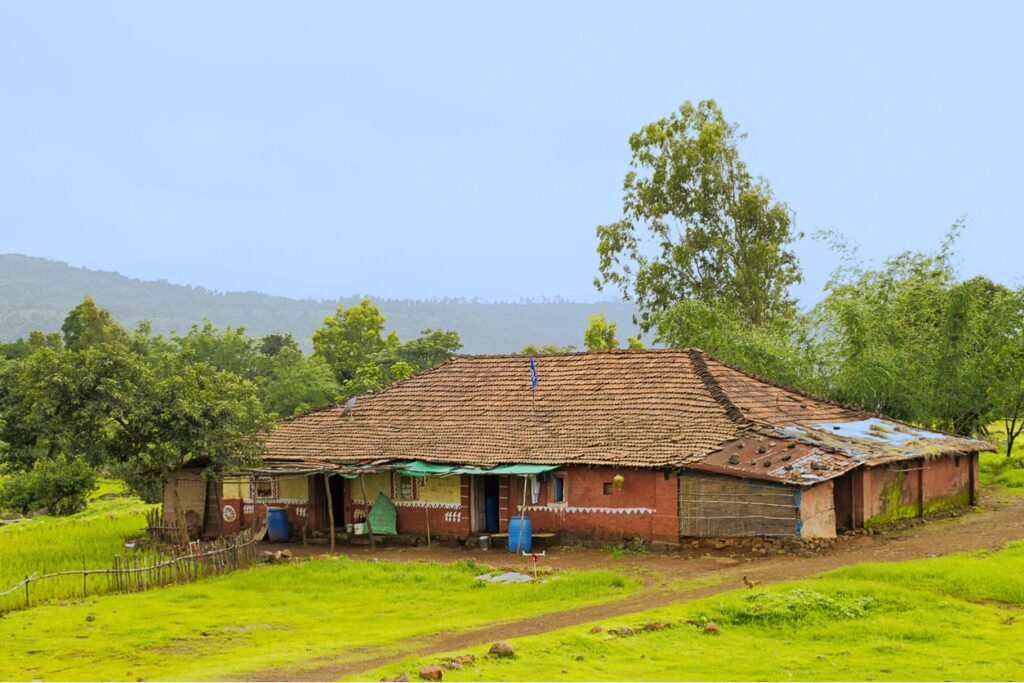 "This policy will be an enabler for those looking to travel, enjoy the rustic outdoors, spend time on farms, and indulge in eco-friendly tourism, organic local flavours, and seasonal fruit picking," he added.
Following are the objectives of this policy –
Rural development
Market to agricultural produce
Encourage agriculture-related businesses
Employment to young women from rural areas
Organise exhibitions of folk art and traditions
Preserve the environment
Individual farmers, agriculture cooperative societies, agriculture universities, or farmer companies can all set up agro-tourism centres. The Tourism Department will first certify these centres. Once that is done, these centres will be eligible for loans and other tax benefits.
Some of the requirements to register under the policy include owning an area of two to five acres. Apart from this, residential arrangements and facilities for meal supply should be available. The initial cost of registration for an agro-tourism centre is INR 2,500. This can then be renewed for INR 1000 every five years. Furthermore, a Maharashtra agro-tourism and rural tourism development committee will be formed to boost agro-tourism in the state.
Medical Wellness Tourism
Maharashtra Tourism Development Corporation (MTDC) has decided to start medical wellness tourism across 30 resorts in the state. The focus will be on naturopathy and therapeutic treatments that focus on mental health and the physical body.
Deepak Harane, Regional Manager, MTDC said, "There has been a discussion to offer excellent services to the tourists who visit our resorts post lockdown. Ayurvedic treatments and local organic food will now be the highlight of the same. Hopefully, this will attract tourists who want to indulge in treatments for mental and physical care."
Social distancing norms will be followed and the accommodations will be regularly cleaned and sprayed with disinfectants.
Suhas Parkhi, Manager, MTDC Mahableshwar, said, "The businesses have been badly hit and there have been absolutely no tourists coming here. But with the start of newer experiences and therapeutic treatments, we are hopeful that tourists will return."
Panchakarma, ayurvedic treatments, and yoga will also be given impetus under the medical wellness tourism banner.
Projects To Revive Tourism In The State
Uddhav Thackeray, Chief Minister of Maharashtra and Aaditya Thackeray had recently launched several projects to kickstart the tourism industry in the state.
On the occasion of World Tourism Day, the CM inaugurated two MTDC hotels. One is in Kharghar and the other is in Nasik.
The Grape Park Resort in Nashik is 35 km from Nashik Airport. The resort has around 40 rooms that can accommodate around 144 guests at a time. The menu here will include local delicacies to preserve and promote the culture of the local communities. Apart from this, the resort is open to hosting corporate events too. The resort also has a boat club. It will even have a lawn to accommodate a large number of guests for parties, a gazebo, jogging track, cycling track, and extensive plantations. For the younger population, the resort will have an adventure park.
The hotel in Kharghar, Navi Mumbai will also be open to hosting MICE events. This will have a seminar hall, business centre, 27 suites, and a fitness centre. The launch of these two hotels will extensively boost Maharashtra's MICE and leisure tourism segment.
Along with this, Thackeray has sworn to protect the environment and not damage it at the cost of developing tourism. "Many times, it happens that for development we destroy the nature and environment that we have. We want development. Definitely, we want it, but not by destroying what we have. We have shown that development can happen while conserving what we have," the CM said.
Aaditya said that the department was taking steps to make travellers stay for longer in Mumbai and Maharashtra. "Mumbai gets two types of tourists – financial or business tourists who stay for 36 hours and tourists who come for 20-25 days. Of the 25 days, they stay in Maharashtra for three or four days and leave for Goa, Jaipur, etc. Our effort is to make the tourists who come for 36 hours at least stay for two-three days, and those who come for three days, stay for a week," he said.
The department has also planned to introduce more tourist spots in Mumbai. This includes developing the Gateway of India precinct and launching tours at BMC headquarters. Along with this, plans are underway to develop Alibag, Manori and Erangal. To attract international tourists, Matheran and Mahabaleshwar will also be developed.
Thackeray also unveiled a data bank titled 'Maharashtra Tourism – Something for Everyone'. This data bank will have all the essential information about agriculture tourism, tourism sites, pilgrim centres, UNESCO world heritage sites, hotels, restaurants, airports, resorts, etc. in the state.
Upcoming tourism centres
Balasaheb Thorat, State Revenue Minister, mentioned that eight crore people visited the country every year. Hence, Maharashtra has the potential to present agritourism, Konkan coast, and jungles of Vidarbha. To support this endeavour, Aaditya mentioned that the Taj group of hotels was constructing a tourism centre in Konkan.
In tandem with this, the MTDC and the Taj group had recently signed an MoU to setup up a five-star tourism centre in Sindhudurg district. For this purpose, Taj will invest INR 100 crore in the first phase of the project. The Taj Group has taken 54.40 hectares of government land in Shiroda Velgarunder Vengurla taluka on a 90-year lease. Also, for tourists to easily access the district, Chipi airport in Sindhudurg is also being developed.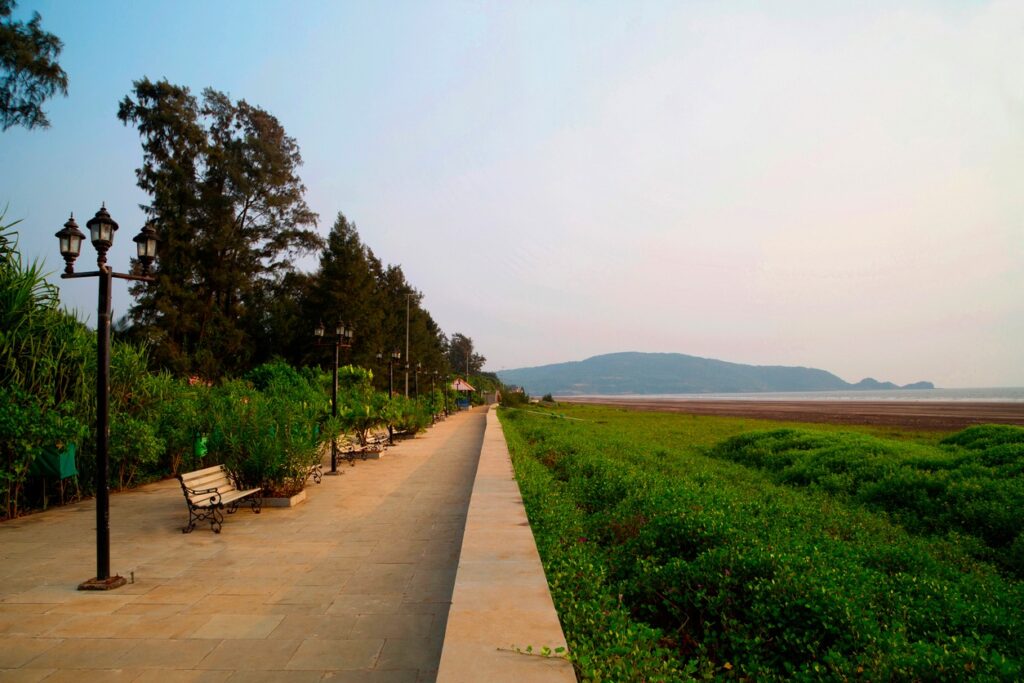 This project will attract domestic and international tourists to the Sindhudurg district. It will also generate large scale employment opportunities.
Apart from this, the state tourism department and Thriving Hotels Pvt Ltd. also signed an MoU. This MoU seeks to boost tourism in the Tadoba region in Chandrapur district. This endeavour will preserve the tiger reserve here.
"We are also working on caravan tourism, adventure tourism, and beach shack policy. Efforts are on to tie up with forest and water resource departments for eco-tourism, bird observation, trekking, cycling initiatives etc," added Aaditya.
With respect to caravan tourism, the department has realised the immense potential of this sector in the post COVID era. Hence, MTDC has partnered with Motohom (Moving hotels on Wheels) to launch caravan services in the state.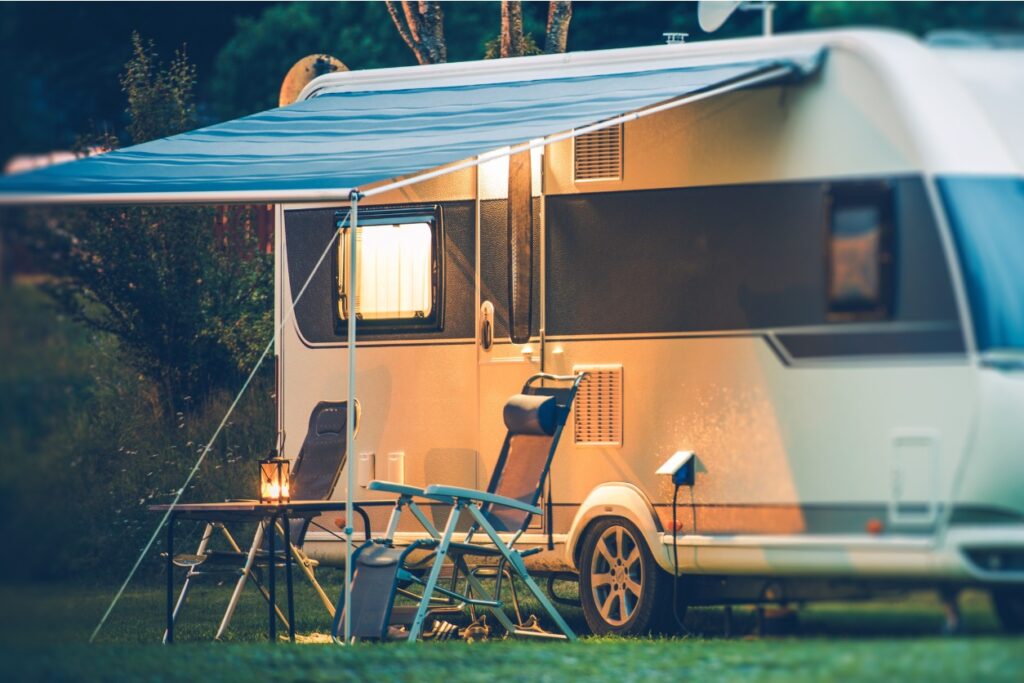 Motohom presently has two types of caravans or camper-vans. It also has a minivan and a traditional motorhome ideal for small families. The minivan, a Toyota Innova redesigned, contains a repurposed trunk. It also has a rear passenger seat area that converts into a flatbed when required. One can cook meals while aboard this van and there is also a detachable sleeping space that can be fitted on the roof for more room. The large-sized camper-van contains all the amenities of a regular house including a terrace area on the roof. Both vehicles have GPS tracking, a waste disposal system, and circuit cameras for security.
To further boost tourism, the state has collaborated with the Mumbai Cricket Association (MCA) to give cricket fans a guided tour experience at the Wankhede Stadium.
Aaditya said, "We at the tourism department had requested MCA to work with us on opening up of Wankhede Stadium for a stadium experience tour to fans and tourists from around the world. They have agreed in principle to work together on the same."
Along with the tour, Aaditya further reveals plans to open a museum of 'Indian Cricket'. He said, "The MCA has agreed for this as well, to be either in Wankhede or any suitable place. For most of us, cricket is a religion. Wankhede is where India won the World Cup. This truly shall be a place for not just tourists, but for devotees of cricket and their favourite players," he added.
Safe reopening of destinations and hotels
In view of the current pandemic, the Tourism Directorate of Maharashtra Government has issued a Standard Operating Procedure (SOP). This will ensure the smooth functioning of hotels, resorts, home-stay, B&B (bed and breakfast), and farm stay facilities. The SOP will be applicable in all areas of the state except containment zones.
According to the Mission Begin Again plan, the state government wants to resume the hospitality business in a safe manner. Hence, the SOP would be the guiding principle for the safe operations of tourism facilities. This will help curb the spread of the virus.
Valsa Nair Singh, Secretary (Tourism) of the State Government has informed the major hotel associations in the state about the SOP. Furthermore, the Directorate of Tourism through its regional offices will organise webinars with various representatives from the hospitality industry. These webinars will provide essential information on the implementation and execution of the SOP.
The SOP states the following –
Hotels and resort staff should check the body temperature of the tourists with thermal scanners
Only those with no symptoms should be admitted inside the premises
At all times, social distancing should be observed
For contact tracing, tourist consent is essential
Paving the road ahead
To market its new initiatives, the tourism department is continuously looking at smart social media hacks. For eg., last month, the department held a contest on Facebook. The contest requested people to submit a tagline for Maharashtra tourism. It also conducted a photography and videography contest focused on showing the destinations in the state.
Due to the pandemic, the tourism department had to cap administrative expenses at 75 percent of the budgeted amount. However, this hasn't stopped Maharashtra tourism from identifying and recognising untapped opportunities for the post COVID era.
Maharashtra has an agro-tourism policy in place and several partnerships to boost tourism. Once travel resumes, the state will address the pent up demand effectively and swiftly. Formulations of new policies, and implementation of large-scale projects will hopefully if not cover the losses incurred, but at least halt the collapse of the tourism sector and in turn provide some relief to small businesses and tour operators.
Also Read: Post-COVID Travel: Adventure Tourism To Make A Speedy Recovery