Due to the pandemic, the global tourism industry had to come to a sudden halt. Even as lockdowns were slowly lifted, travellers were skeptic and the threat of the virus is still very real.
Recently, a second wave has swept across the world which has led to a second lockdown. Until a vaccine is in place, it will be quite difficult for the tourism industry to recover from its losses and reach the pre-pandemic tourist numbers.
As various trends are gaining momentum like the digital nomads, a new set of travellers that can work from anywhere in the world to adopting ghost kitchens for the restaurant industry, the tourism industry is constantly innovating and doing its best to get back on its feet.
One such trend is the Virtual Travel Industry. VR has existed for some time now but using it in the travel industry was not very popular. But the pandemic has boosted this trend and travellers that were once skeptical and found it pointless are turning to this technology for some solace. Tourism boards, airlines, hotels, destination management companies are making use of this tech to stay relevant in their travellers' minds and to meet the demand temporarily if not physically.
But what are the downsides of this technology? Is it possible that it can one day replace physical travel? And how has it been a boon during these COVID-19 times? In this piece, we will explore these questions and dive deeper into understanding this technology and what it has to offer.
VR Travel In Action
Initially, one of VR's applications for travel was to test and see attractions and hotels that travellers would like to explore. This made sense given if the journey was a long one, this test-drive would give the traveller a deeper insight into whether the destination is worth their time and money.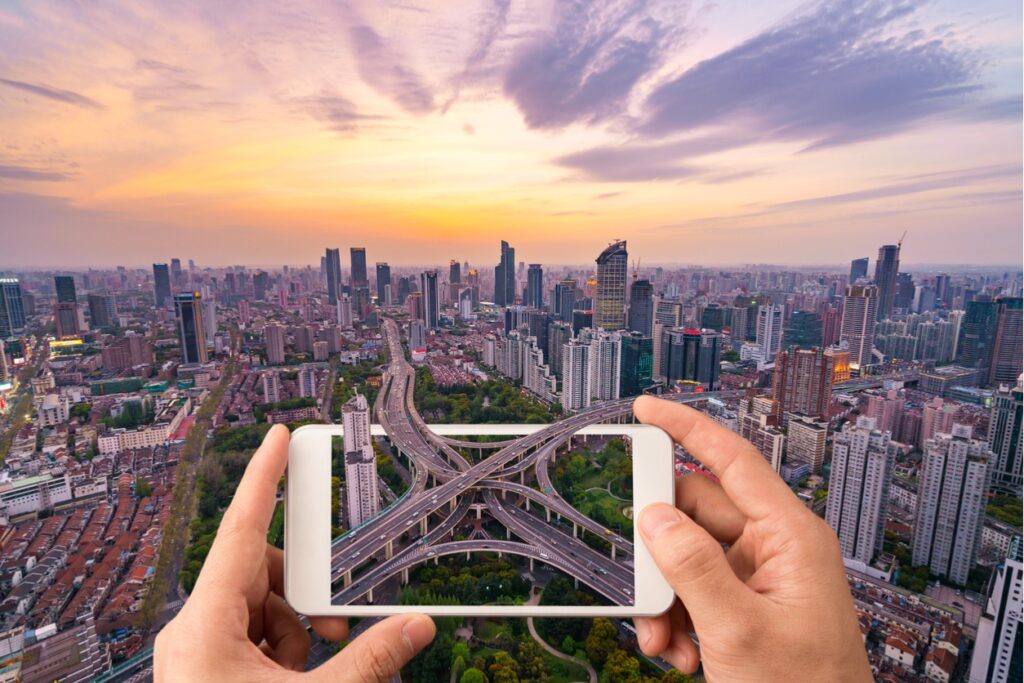 This tech has been quite useful for hotels as it offers a transparency and visual appeal that static 2D images can't offer.
Similarly, this tech is being employed by airlines that want to show potential passengers how their plan will look like and even before boarding, they can see their layout and accordingly select their seat.
Using this tech in an innovative way, Bespoke Tailormade Experiences is a company founded in India. Its product has been curated keeping children in mind. Chhavi Chadha, Founder of Bespoke Tailormade Experiences, said, "Families plan holidays around their children and their interest and this year being a year where the anticipated summer holiday could not be possible for most is what inspired us to create a product which would be enriching and fun. So we launched our virtual tours with a native of that county. We followed an itinerary and also added basic language introduction to the tour."
Discussing the research that went into a product like this, she said, "We went through the destinations and found relevant sights which would interest children, understanding the children and the time span we should keep the tour so we could capture their attention and get them to enjoy their experience."
With respect to India, the Ministry of Tourism has collaborated with OutsiteVR, a travel tech startup. The aim of this collaboration is to empower people to travel India virtually and further promote Incredible India campaigns.
We spoke to Erick Ramirez, a philosopher at Santa Clara University who studies VR to understand whether all the sectors of the tourism industry like hotels, travel agents, travel booking websites will benefit from this tech. He said, "It's unclear whether the current generation of VR devices are powerful enough (and wireless enough) to give consumers the kind of experiences they're willing to pay good money for. But it makes sense to experiment with these technologies now as it's relatively inexpensive to produce 360 video content and deliver it at scale."
He further explains that if VR tourism does take off, those in the industry with experience developing quality content will have a clear competitive advantage. "It's also possible that there's an untapped market out there of people that would actively prefer virtual travel over traditional travel (those who can't afford to travel, those who have mobility-related issues, or those who are too anxious to travel). A lot will depend not only on the size of this market but also on the quality of the VR travel experience. A romantic dinner near the Eiffel Tower in Paris can cost hundreds of dollars, are tourists willing to pay a fraction of that price for a virtual experience complete with an at-home delivered three course French meal?"
Another successful competitor in this industry is Travel World VR. John C Graham, President of Travel World VR, Inc explains that this is the only production/distribution company dedicated 100 percent to working with the travel industry.
"The company is run by two executives, with a combined 70 years of travel industry marketing expertise. In short, travel suppliers and travel sellers continue to look to us for innovative ways to market their companies. In 1980, our parent company Perillo Tours pioneered national TV advertising for the travel industry. After extensive case studies with travel suppliers and sellers, in February 2018 we felt we had all of the tools in place to change how travel will be viewed – now and in the future," he exclaimed.
Ralph Hollister, a tourism analyst at GlobalData discussed how the impact of COVID-19 may allow VR to shake off its image of being a gimmick in tourism. He said, "It is difficult to quantify the benefits that VR is currently providing for travel companies, but it is providing entertainment for consumers and is helping to fill a void that has been created by the pandemic. These benefits may help to position a travel company more positively in the consumers' mind, which could lead to a future increase in revenue for companies now adopting VR."
A blessing in disguise?
Graham mentioned how the tourism industry is benefiting from this tech. "We provide all categories of travel sellers with a fully immersive experience. This closes the sales cycle, and will increase travel seller's commissions. We also provide free Travel World VR custom headsets once they download our app by typing Travel World VR into their phone's app store."
Speaking of any pitfalls he feels this tech could bring, Graham said, It's difficult to see any pitfalls. The technology is becoming more user friendly as it becomes more mainstream and affordable each day. Actually, COVID 19 gave the VR industry a shot of adrenaline!"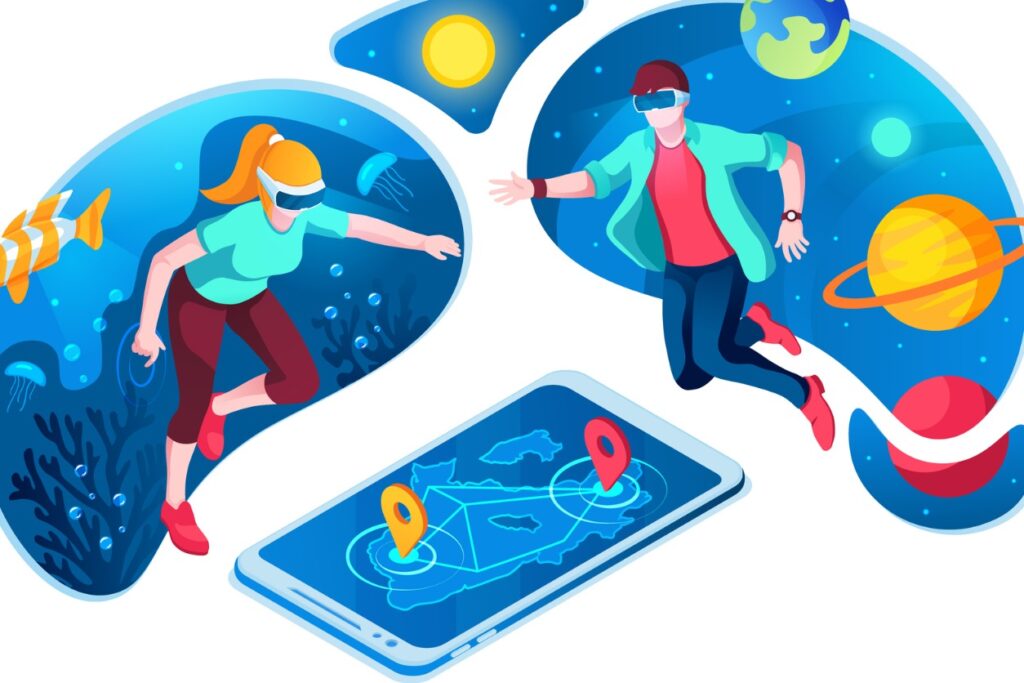 Hollister, also an author of a report on the VR travel industry explained that VR has historically remained a niche concern. "When the technology was first released to global consumers the technology was hampered by technical drawbacks and unrealistic expectations. VR is incredibly hard to love unless you're experiencing high-quality VR with a high-quality VR headset. Sets such as Google cardboard provide affordability but often a sub-par experience, which may be negative for VR's overall reputation. Travel and tourism is incredibly tangible, which is something VR cannot fully provide. It may provide a temporary fix for travellers with current wanderlust during COVID-19, but it could still be disregarded when restrictions are lifted as it can't meet other sensory needs, such as taste or smell."
Like Graham, Chadha's product also helps the tourism industry majorly hotels and destinations as they get a platform and a reach to prospective clients. She further stated, "Necessity is the mother of invention, so although we had the digital tools available for us but it is this pandemic which brought out their significance and advantage – of shrinking the world and making it accessible for people to satiate their sense of exploration and discover destinations and cultures which exist around the world. One pitfall that keeps arising is that the tech is hugely dependent on internet access which sometimes can be a challenge."
One major benefit of this tech is that it offers an eco-friendly alternative to the rising problem of overtourism. Ramirez supported this by diving into how VR can have reduced effects on the environment, especially if virtual travel ends up displacing a significant fraction of people who would have travelled instead.
"Tourism, especially in developing nations, is an important contributor to GDP so a clear downside may be to increase income inequalities around the globe. A lot of industries around the world depend on a steady influx of tourists and, as we've learned from all of the mandatory COVID-related closures of bars and restaurants around the world, these industries are often operating on narrow margins."
But his main concern is more of a philosophical reflection on who we are as a species and what VR travel may do to us.
Here's what he meant. "Virtual reality simulations have to be created by people for people. Like most technologies, this means that the people responsible for creating virtual travel packages have a lot of control over how vacation destinations are represented to virtual tourists. One of the important benefits of tourism is that the tourist is usually forced to engage with native populations on their own terms (cruise ships and tropical all-inclusive resorts may be the exemption to the rule). This means that tourists can often learn that their preconceived notions of what other peoples or nations are like were wrong. With VR travel, this isn't possible."
He gives an example, where an American tourist may be surprised to hear how locals think about America and its politics and such interactions help travellers see the world from a less narrow perspective. "VR tourists can easily avoid these encounters. Worse, depending on who is developing these simulations, they can radically distort the picture of what life is like for locals. Imagine what a VR tourism simulation might look like if it were created by Donald Trump and how it might differ from a tourism simulation created by Mexican citizens. In that sense, virtual tourism runs the risk of playing into our preconceived biases and expectations. We run the risk of not only learning less about the world but getting a very distorted picture of it once we lose the freedom to have experiences we didn't plan," he explained.
Travellers Response To Virtual Travel
Hollister agreed with Ramirez and emphasised how the technology could increase in popularity with consumers that are conscious of their carbon footprint. "It has been well documented that the impact of COVID-19 has been positive for the environment through reduced emissions. Environmentally conscious travellers may want to keep this effect going post-COVID-19. VR allows for the creation of substitute experiences that may be extremely useful for heritage and natural preservation. Oculus (Facebook) has given consumers the opportunity to explore the Grand Canyon through its headset. This could reduce visitation to the actual site as the consumer has already experienced the attraction, decreasing environmental impacts associated with overtourism."
Chaddha mentioned how during this period, they have received a growing response to their products. She said, "This period gave rise to a need where parents wanted to engage their children to an interesting, fun and enriching experience."
Similarly, Graham too had a positive response to his product. "For a multitude of reasons, VR video is no longer a luxury but a necessity for travel marketing," he added.
Ramirez pointed out that for travellers virtual travel can be done in a socially distanced way without the need for masks or other sorts of precautions that travellers who have had to fly over the last seven months have had to endure.
"There are also travel restrictions in place all over the world barring people from visiting places in person so, at least at the moment, if I wanted to visit the European Schengen countries, I may not be able to, at least not in person and not without quarantining. However, VR travel will let me see some of these places that I wouldn't be able to otherwise. For clever tourism companies, this presents an opportunity to offer creative virtual tour packages that might help virtual travellers go beyond stationary virtual tours."
He also mentioned that virtual travel can make impossible travel possible. "None of us, not even Elon Musk, can afford to visit Mars today but we have enough audio and video footage of the Martian surface to create a decent virtual snapshot of Mars that anyone with access to the right technology can visit today," he exclaimed.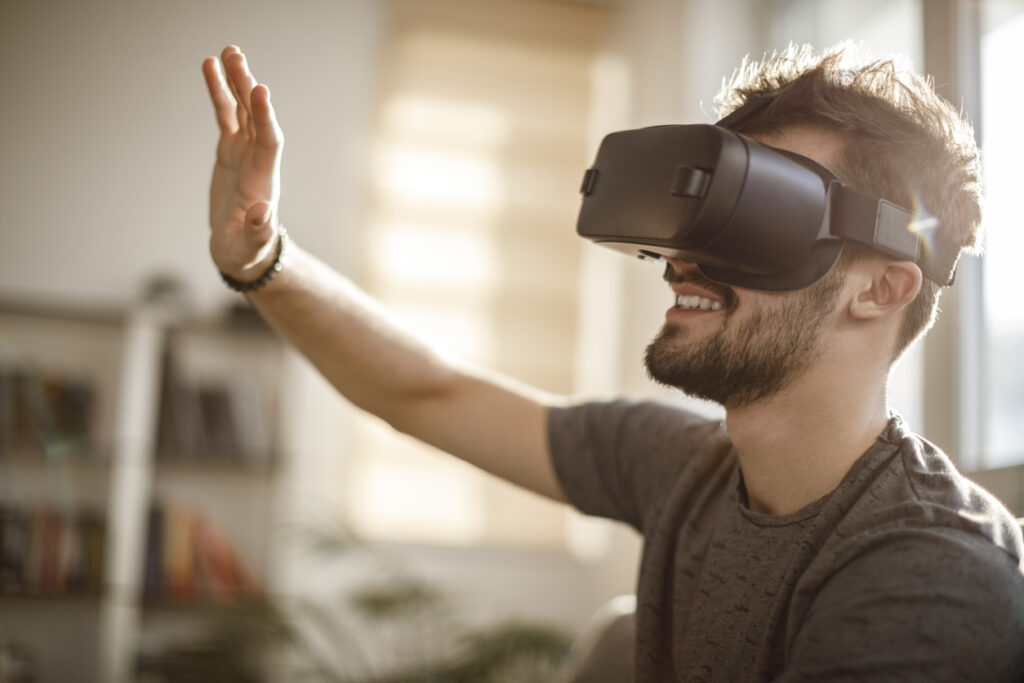 Replacement for Physical Travel?
A global survey by Italy4Real had found that VR travel won't replace real-life travel experiences. Following are some insights from the survey –
81 percent don't think virtual reality could ever replace real-life travel
90 percent say they would miss the full sensory experience of travelling
77 percent claim that the lack of local food and drinks would be a downside of VR travel, while 69 percent would miss meeting the locals and interacting with new people
52 percent say travel agents could be replaced by AI, but majority agree that tour guides and hotel staff need personal touch
Chaddha explained how a digital experience is not a replacement for a physical experience. "However, a digital experience would always remain as an option for those who have limitations for those who can't yet get back to physical travel. It's a ray of hope as a prospective traveller someday. Virtual travel has a potential to grow as it brings to reality the rich cultural and history this world has to offer. There would always be a certain segment who are unable to go for a physical tour for restrictions such as health, finances and family – it just widens their horizons to see and experience the world even if it is digitally."
Graham said, "When we are able to travel again, which I believe will be sooner than later, VR videos will play an even more vital role with travel sellers comforting their clients (the consumer) about safety concerns. Virtual Reality is a true state-of-the-art 'immersive' experience!
How can the technology aptly represent the destination?
Ramirez concluded that despite a few cons, this tech is here to stay. But companies, governments and travellers can ensure that the tech does more good than harm.
"Let me reference two of the pieces of the Ethical Toolkit that we've developed at the Markkula Center for Applied Ethics at Santa Clara University. The toolkit was developed to help companies integrate ethics more easily into their design workflow and I find it useful, especially at this early stage and especially given the experiential power that VR has over other 'virtual' forms of tourism (travel books, documentaries, etc.) to both expand the ethical circle and to think of the terrible people."
He further explained, "Expanding the ethical circle means that people developing VR tourist simulations need to make sure that they consult, and ideally include in their development teams, a diverse group of people from the places they'll be virtually visiting. Representation matters not only because locals are more likely to give virtual tourists a more honest representation of the place they're visiting but it helps to avoid the sometimes racist (colonialist, xenophobic, etc) representations of peoples and places so prevalent throughout the history of tourism. Thinking about the terrible people means that designers of VR tourism simulations shouldn't just develop packages with their ideal consumers in mind. In fact, they should always be asking themselves what someone who wants to abuse or misuse the work might do with it and to build safeguards aimed at making it harder."
Hollister mentioned that even once the spread of COVID-19 has slowed, timely airport procedures, a decrease in consumer confidence and more concerns regarding safety will likely affect future travel decisions. "A virtual experience beforehand may generate wanderlust, thus raising the appeal of international travel over domestic. Immersive, memorable and enticing experiences that VR can offer will help to ease consumer doubt. This 'try before' you buy concept could help VR to stick around beyond the pandemic."
Does Virtual Reality Travel have the potential to be more?
Some travellers have raised concerns that due to the lack of interacting with new people and experiencing the food, culture first hand, this tech won't be a hit. Ramirez explains how virtual travel companies will probably aim to develop different sorts of packages for different consumers.
"People really do want different things when they travel. An imaginary product, let's call it Paris-in-a-box might include not only some french treats and products but also some scripted VR simulations of famous sights, maybe even guided virtual tours that zip you around Paris before taking you to Aix en Provence for dinner. Others may prefer to just have access to a virtual Louvre without any other bells or whistles. But it's true that if what someone wants out of travel is the actual experience of walking around the Parisian cobblestones, chancing upon a cute cafe, and clumsily ordering a delicious meal in French, well, VR isn't there yet and no technologies on the horizon are going to be able to create a substitute for that."
On the other hand, Hollister shows how some companies are relentlessly looking for ways to fulfil that need as well. "Herrenberg, a picturesque town in the middle of Baden-Württemberg in Germany, has utilised VR technology during the pandemic. Originally not for tourism purposes, HLRS developed a digital twin of Herrenberg by teaming up with Fraunhofer Institute and Kommunikationsbüro Ulmer, with a concept called space syntax. The team also came up with an app to take feedback from the residents of Herrenberg, about how the various locations in the city appear in the VR-model."
He further stated that this initiative was meant for the city council, politicians, and citizens around decision making in the town. However, tourists may soon be able to explore Herrenberg via virtual reality (VR), thanks to the digital twin.
Nicolai Reith, Head of the Control and Communication Department and Advisor to the Mayor of Herrenberg, said, "We have a very beautiful city center so tourists can explore it in a digital way with VR glasses before they come to Herrenberg, which is an interesting benefit for the future."
In conclusion, the virtual travel industry has immense potential to grow into a full blown market. Though it offers several benefits to travellers as well as the tourism industry, companies need to ensure that the real essence of the destination is not distorted. The accurate representation of not only the places, but the people and the combined benefit of reducing one's carbon footprint definitely makes this an emerging favourite among travellers not just during the pandemic but post it too.
Also Read: How Sustainable Hospitality Can Help Combat Climate Change