The emergence and implementation of contactless technology on a large-scale in the travel industry is one of the greatest results of the coronavirus pandemic. As individuals across the globe battle fears and anxieties about their safety, while travelling during the pandemic, the reassurance that contactless technology provides has helped boost many businesses. 
Keeping in line with health guidelines issued by the World Health Organization, the hospitality and aviation industry have had to re-evaluate what is most necessary for their businesses to continue functioning, and this technology has become an integral part of that scheme. Contactless technology isn't a new phenomenon, but it has now become more of a necessity than a luxury. 
Facial recognition, cashless payments, tech-savvy check-in kiosks, mobile applications that do-away with any need for human contact have become game-changers in the travel industry. In a bid to adapt to survive the avalanche brought on by the pandemic, the travel industry has found hope in emerging technologies that seek to ease their burdens. Research by Capgemini shows that 62 per cent of consumers expect to increase their use of touchless technologies once this crisis subsides. 
Further, they also found that many organisations are redesigning the customer experience to meet this new demand. Organizations will have to focus on emerging technologies such as vocal interfaces, facial recognition, and mobile-based applications. While doing so, they will also have to address critical concerns over data privacy and security with fair and transparent policies.
How will the hospitality industry embrace contactless technology?
Technology provider Criton commissioned research in the form of two surveys of more than 7,000 travellers to measure their preferences before and after the pandemic. It was found that 80 per cent of hotel guests would download a hotel app that would enable them to check-in, check out and get all information about the hotel—a 10 per cent increase compared to March of this year. 
Only 8 per cent of guests now would feel comfortable checking in and out at a public kiosk. The results indicate that mobile phones are key components in delivering a safe experience. As compared to March this year, 3 per cent more guests would download and use an app that enables them to open the door of their room.
The hotel industry will have to adopt multiple contactless solutions to help boost their revenue. Guests continue to become more tech-savvy and want to ensure that this technology enables them to battle the pandemic more effectively. 47 per cent of consumers also revealed that they are more likely to order in-room service or to go to the hotel restaurant if they could use a mobile app to place their order. 
Also Read: Staycations During COVID-19: A Ray Of Hope For The Hospitality Industry
75 per cent of respondents said that the hotel should have clearly defined cleaning standards to fight against COVID-19. Chatbots, robots, check-in kiosks, can significantly minimize direct person-to-person interaction in the hospitality industry without hampering service or communication. Keycards can often be a transfer point of germs when exchanged between multiple people. Contactless technology can transform guest's phones into digital keys, doing away with a physical touchpoint.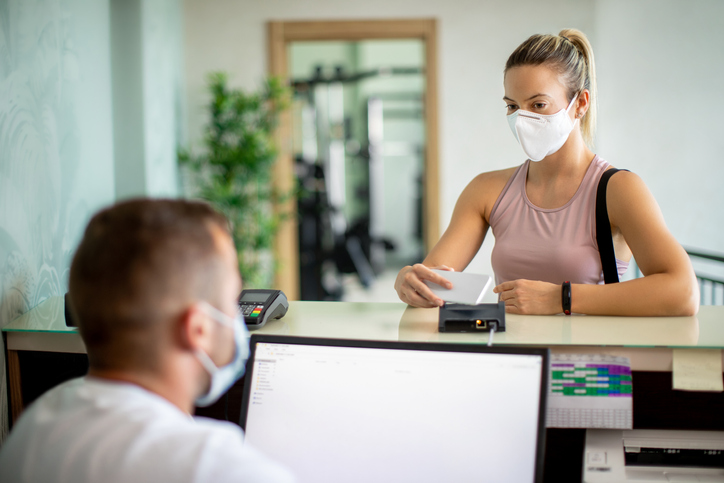 Contactless technology will empower both the guests and the customers within the hospitality industry and maintain high standards of hygiene and sanitation. Edwardian Hotels are responsible for creating 'Edward', an artificial intelligence chatbot offering personalized service to help meet guests' every need. 
The bot also logs guest feedback to provide better experiences in the future. The chatbot has been successfully able to reduce unnecessary person-to-person interaction and has also increased room service sales anywhere from 10 to 50 per cent. There's a whole world waiting to be explored once contactless technology is completely integrated into the functioning of the hospitality industry. 
Contactless technology within the airline industry
Airports and airlines have immense scope to reduce physical touch-points and pivot to contactless technology. Biometrics, screening and scanning for temperature and vital signs, touchless bag drop will all become a part of the new normal for air travellers. An increasing number of solutions are emerging that efficiently utilise resources as airlines and airports struggle with funds.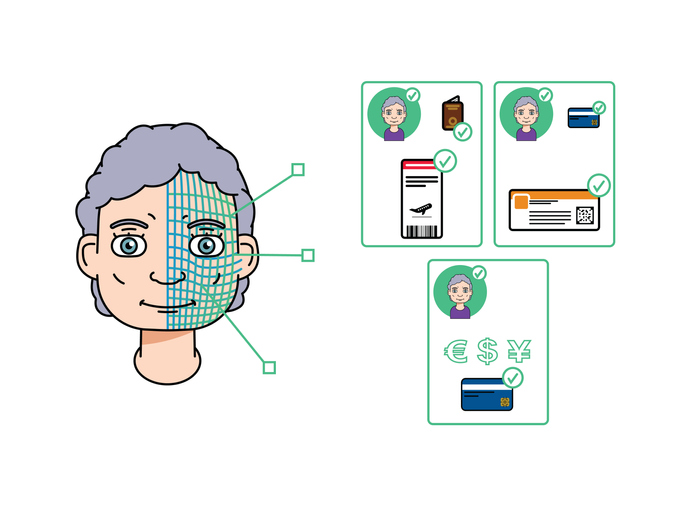 In their 'Biosecurity For Air Transport Report', IATA has stated that,"there is no silver bullet solution", and so "a layered approach for the initial restart, as is already done with safety and security" is required. This layered approach will have to incorporate contactless technology for a majority of airline operations. The priority will remain on minimising the risk of contagion during the passenger journey. 
Also Read: Here's Why Air Travel Will Never Be The Same Again
A fully contactless self-service checkpoint may take a while to develop but checkpoint technologies are slowly enabling this concept to become a reality. Automated and contactless solutions will help airports recover from COVID-19 and create a competitive advantage in the long term. 
Maintaining hygiene at checkpoints will become easier with UV-C light that can kill up to 99.9 per cent of disease-causing microorganisms found on trays. It will help reduce disease transmission significantly as passengers move through the security check. While all airports may not be able to adopt such a variety of technologies, they will have to select specifics based on their requirements. These requirements will differ based on local health and safety regulations, size, typical passenger volumes and profiles, budget constraints and existing security systems
The COVID-19 pandemic has made the world reimagine technology and its purpose in our lives and incorporating contactless technology into daily functioning will only serve to consistently benefit the travel industry. 
Also Read: Artificial Intelligence Is Revolutionizing The Travel Industry