Staycations have emerged as a popular travel trend across consumer groups. The need to disconnect from reality in the comfort of a hotel room, or choosing to explore one's local hometown instead of travelling abroad, has made many people realise that 'staying in' has its own beauty. Staycations essentially allow people to experience things in a more relaxed, laid back manner, a way to unwind without the stress of planning the perfect itinerary or rushing to airports to catch flights. 
The COVID-19 pandemic has made staycations more relevant than ever. While travellers are eager to go out and explore the world, they know the risk could be potentially life-threatening. This is why, with fairly limited options, travellers are turning to staycations to help them out of the rut of months of quarantine and lockdowns. The tourism industry has faced multiple blows because of the pandemic but the rise of staycations during this period might actually help them recover. The hospitality industry has to place staycation packages at the forefront to allow customers to see all that they have access to despite so many restrictions. 
How the hospitality industry can benefit from staycations
HVS-Anarock, a global consultant for hospitality has estimated that India's hotel industry will lose ₹90,000 crores during this calendar year. Various reports over the past few months have offered insight into how hotels are coping with such widespread loss. Increasing vacancies lost jobs and several shutdowns are proof of how calamitous the pandemic has been for the hospitality industry. Globally, analysts have agreed that family and leisure travelers similar to timeshare fans—can boost U.S. and European hotel occupancies from April's dismal 25% rates. Staycation providers in the UK have seen a huge jump to nearly 127% of their pre-pandemic level in June.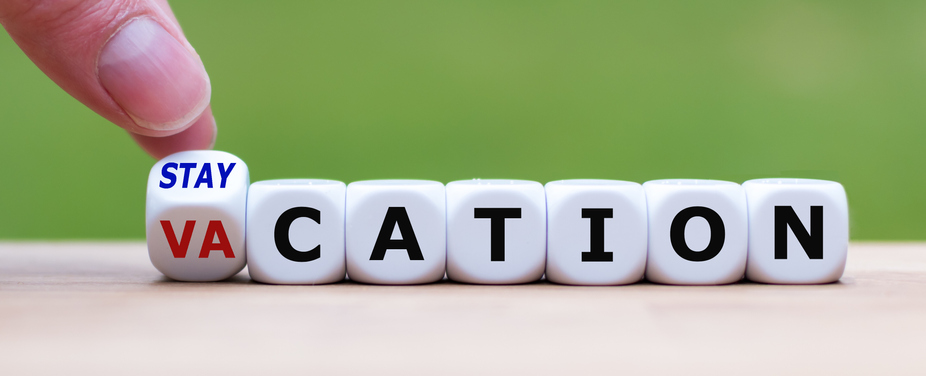 The hotel market has lost out on corporate and business travelers along with leisure guests. While business travel may take a while to see a revival, leisure travelers may slowly return to hotels for staycations. The second wave of the virus is a major fear and could prompt widespread cancellations by travelers however hotels, resorts, homestays, and other players must design staycation packages that travellers can avail in the here and now. Instead of making bookings for future trips that could potentially get cancelled, travellers will look to go on staycations that offer them immediate rest and relaxation. During these times, it is key for hotels to place hygiene and sanitation at the forefront and reassure guests that their staycations will have minimal risk of infection. 
Designing marketing strategies that target local consumers will help the hospitality industry recover faster. Staycations are an interesting concept that many local travellers will be keen to explore, hoping to explore the outdoors in a safe and sustained manner. Consumers may also be looking for specific kinds of staycations, which is why offering them a variety of packages they can choose from will help attract a broader base of visitors. 
In an interview with The Hindu, Visheshwar Raj, the Vice President and General Manager of The Oberoi hotel in Bengaluru, says, "Returning to some form of normalcy and then growing the business further will take time. In the immediate future, business will mainly come from within the city and the state. Staycations are going to be a very productive segment for hotels for many months to come as International travel will probably restart only next year."
Hopefully, with a diverse group of consumers taking to staycations, the hospitality industry will find a way to balance their losses by designing engaging staycations for their customers. 
Also Read: Here's Why Business Travel Is Undergoing A Massive Reinvention