The aviation industry is perhaps the most affected by the ongoing global pandemic. As air travel around the world has come to a screeching halt, one is left wondering how the simple act of getting on a plane to reach a destination will drastically change in a post COVID-19 world. There are assumptions, lots of speculation, and a general air of uncertainty that surrounds the future of air travel. How will things change? What will become of the future traveller? Is this a much-needed reset?
Will a uniform set of global regulations work for the industry?
As airlines attempt to incorporate safety measures to reassure their passengers about air travel, there are a lot of contrasting opinions. While one airline may decide to leave the middle seat empty for precaution, another airline may choose to refuse to do this citing massive revenue loss. Temperature checks might be adopted by certain airports, while others may select different technological measures to check passengers for symptoms.
The International Air Transport Association's (IATA) Director General Alexandre de Juniac believes that a single system will be most effective. "A single system, that is absolutely key for the restart of our industry so it is something we are working on. The sooner the new measures were decided upon, the better, as they were key to allowing the recovery to start." However, he also offers a caveat, explaining that while creating a new set of rules authorities must be careful not to harm the economics of the industry. A range of different rules would only make things more complex and come in the way of the industry's complete recovery.
Technology will aid the recovery of the aviation industry
A general sense of anxiety and paranoia has become the new normal for people around the world. Leaving your house could potentially expose you to a deadly virus, it is only natural then to be constantly hyper-aware. This is why once air travel resumes, both passengers and staff are going to be very particular about hygiene and sanitation. In such a scenario, technological advancements can help make many processes streamlined.
Also Read: Imagining A New World: How The Tourism Industry Can Recover Post COVID-19
Temperature screening, facial recognition thermal screening, UV sanitation, and more advanced air-filtration systems will all help ease worries and concerns. Additionally, electronic passports and IDS, boarding passes, and robot cleaners may begin being used to limit physical contact between people and surfaces. Touchless technology within airports and airplanes will be the way forward. 
However, it is crucial for these technologies to be developed at an accelerated pace with a significant degree of reliability. Airports and airplanes will have to quickly integrate these new technologies into their daily functioning to contain the spread of the virus in the future. 
Things will get inconvenient, but it's worth it
These new measures may make things more complicated for travellers by being extremely time-consuming. There are reports that in the future, passengers who disembark from high-risk locations will have to continue to remain in quarantine once they return. This could deter many passengers from booking flights in the first place. Passengers may also need to acquire health certificates to fly which is only going to complicate things.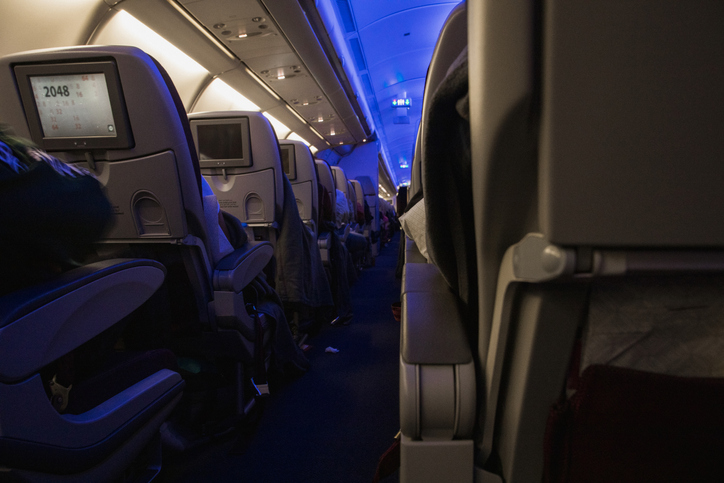 Extensive health checks at the airport may slow down immigration significantly. Travellers may have to start arriving several hours in advance for the flights because of all the new measures that will be implemented. Queues will be long and the number of passengers waiting inside or outside a terminal will only increase. The process of travelling will become more tedious but the price of staying infection-free seems to be worth it. 
Airlines are working overtime for revenue creation. When air travel slowly normalises, airlines may still have some trouble regaining their lost glory. Stringent hygiene rules will cause obstacles in ancillary revenue generation involving things like food sales and priority boarding. 
Business travel may also take a hit as companies will be more particular about employee safety and encourage only essential business travel. The number of professionals travelling may decrease, trips might have to become longer to discourage repeated trips. The world as we know it has completely changed and this will reflect on the way we travel in the future. 
Also Read: Impact Analysis Of COVID-19 In India: Losses In Tourism Industry To Increase