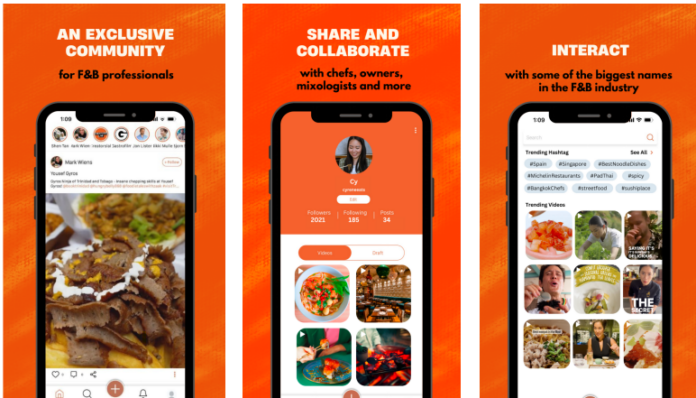 17 March Singapore: CreatorsLab, Asia's leading food content platform has announced the launch of onlyFnB, an invite-only digital network exclusively for the F&B community.
Available on the AppStore and Google PlayStore, onlyFnB is a place where chefs, mixologists, restaurateurs, owners, FOH staff, kitchen staff, journalists, and anyone who works in the wider F&B world can come together, share ideas and offer inspiration and support, in one of the world's most exciting yet toughest industries.
onlyFnB is available on an invite-only basis to those working in F&B and is completely free. A raft of well known chefs have already signed up to the service including LG Han, Janice Wong, Zor Tan, Maira Yeo and Drew Nocente.
CreatorsLab, (creatorslab.co) has partnered with GluedIn (gluedin.io) to launch this social platform. Gluedin is a SaaS product that allows customers to build their own private communities inside their existing apps or launch new apps with the software.
Commenting on the launch, Jon Lister, CEO of CreatorsLab, said, "We're excited to launch onlyFnB, a new platform bringing together the F&B community, giving restaurant and bar owners, chefs and mixologists a dedicated space to communicate, support one another and nurture young talent."
"We are delighted to partner with Jon and CreatorsLab for the launch of onlyFNB," said Puneet Johar. "Verticalization of communities and social networks for new and existing businesses is the way forward and the reason for GluedIn to exist"
If F&B industry personnel would like to be a part of this amazing community, they need to click on the link (creatorslab.co/onlyfnb) to register their interest.