The COVID-19 pandemic has made countries across the world reevaluate their strategies for tourism. The pandemic has forced nations to innovate and imagine ways of travel that offer maximum safety and security to travellers. As a result, travel bubbles have become a trend, with many countries working to create safe travel corridors with other nations to facilitate travel and tourism while keeping people safe.
The pandemic has devastated the travel and tourism industry, companies have been forced to shut down, employees have been laid off and the aviation sector continues to face setbacks. In such dire circumstances, the establishment of travel bubbles may be the only form of resuscitation for the global travel and tourism industry.
A travel bubble is essentially an exclusive partnership between countries (usually in close proximity to each other) that have been successful in containing the global pandemic within their borders. These travel corridors are an attempt to re-establish connections by opening up borders. What's also convenient about travel bubbles is that countries have the option to do away with on-arrival quarantine for travellers, making the travel experience more seamless. 
What countries have established travel bubbles?
Lithuania, Latvia and Estonia were among the first nations to set up a travel bubble back in May 2020. These countries allowed the free movement of citizens between each other when worldwide travel was at a standstill. Australia and New Zealand are also working to establish a trans-Tasman travel bubble by September. Indonesia is looking to jumpstart tourism by creating a travel corridor with China, South Korea, Japan and Australia. Similarly, several other nations are hoping to establish these pathways to encourage people to begin travelling again.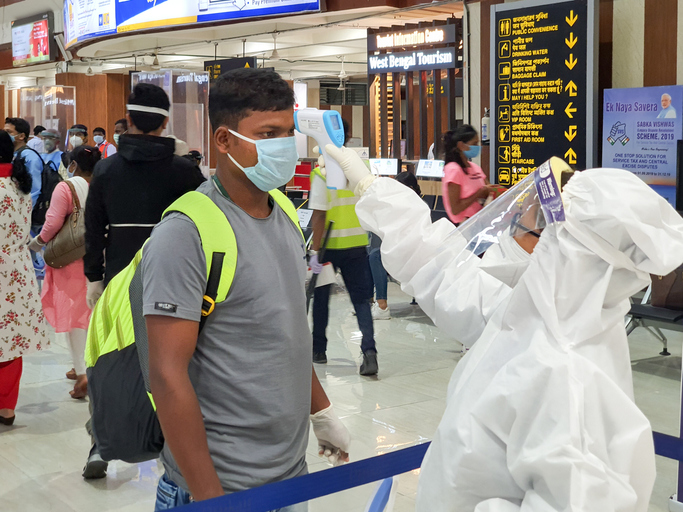 Over time, many bubbles of this nature are going to arise, a natural consequence of global travel restrictions. Countries will continue to create larger free zones allowing unrestricted travel. According to an Oxford University study, the best time to establish a travel bubble is when both countries "have no more cases." Travel bubbles will significantly boost travel, tourism and the hospitality industry, a boost that is essential given the deteriorating condition of global tourism.
The complexities of travel bubbles
'Safe lists' are an essential part of travel bubbles as they allow countries to select other nations based on the number of COVID-19 cases and other health and safety measures. However, these 'safe lists' can be manipulated to achieve foreign policy or economic objectives. The concept of travel bubbles can be misused by nations to serve political agenda. Further, the inherently subjective nature of decision-making criteria, despite having scientific foundations, opens up the possibility of lobbying, commercial pressure and geopolitics.
Countries will also have to agree upon common rules and extensive data-sharing to keep maintain their travel bubbles, this may lead to conflict. Since the decision-makers are mainly politicians and economic actors, their inherent biases might come into play. Nations must be careful to not promote divisiveness and discrimination while setting up travel bubbles. 
Since the main aim of travel bubbles is to restart travelling and restrict the spread of the virus, science and technology must be used extensively to keep people safe. Health and science data must be at the forefront, providing a framework for these travel corridors to ensure that they don't inadvertently cause a surge in the number of COVID-19 cases. Risk-assessment through a layered approach is essential for countries to examine. Transparent, democratic decision making is imperative to make travel bubbles a success, encouraging countries across the world to adopt them and help restart the global travel and tourism industry. 
Also Read: How COVID-19 Has Made Responsible Tourism The Need Of The Hour