India is one of the leading destinations for medical tourism in the world. Inexpensive medical care with world-class facilities, easily available medical visas and impeccable patient care make the country a foremost choice for international patients seeking treatment.  India offers open heart surgery, liver transplant, hip replacement and knee replacement packages at a cost that is 30 to 50 per cent lesser to its main Asian competitor- Thailand.
Reports suggest that of the total number of medical travellers visiting the country, 27% of medical travellers visit Maharashtra out of which 80% go to Mumbai. Chennai attracts nearly 15% while Kerala handles around 5-7%. Which cities in India offer the best medical treatment and what makes them viable options for patients seeking different kinds of treatment? The Dope gives you a rundown of the cities with the best quality of medical care in the country.
Chennai, Tamil Nadu
Considered the health capital of India, Chennai welcomes many international patients for treatment. A study found that around 40 per cent of international patients choose Chennai as the preferred destination for high-quality treatment. Patients usually seek treatment for bone marrow transplant, cardiac bypass, eye surgery, hip replacement. Alternative medicine is also very popular in Chennai. The calm beaches around the city also serve as an effective way to recover faster by revitalising both the body and the soul. 
Mumbai, Maharashtra
Mumbai is one of the fastest-growing medical tourism destinations in India. It has many super speciality hospitals designed to cater to the needs of all kinds of patients. There are also several state-of-the-art research and diagnostic centres. The city is renowned for its cosmetic surgery and Ayurveda treatment. A growing number of private hospitals along with world-class facilities continue to make Mumbai a top contender of the best city for medical tourism.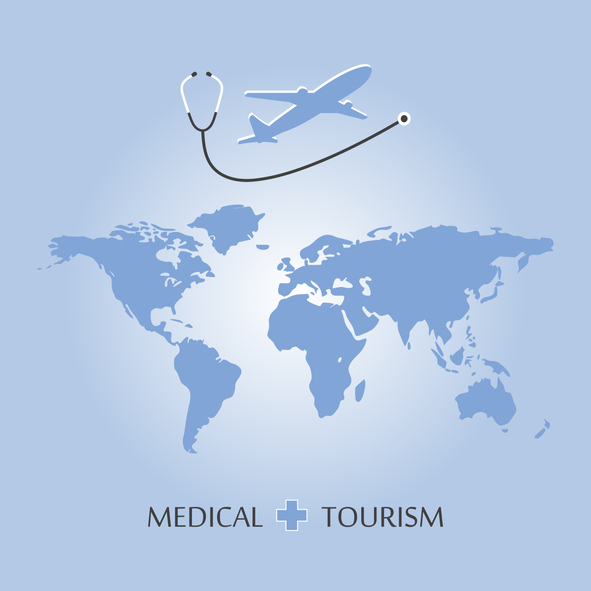 Goa
Goa isn't just the perfect beach destination for international tourists to visit. The city is slowly becoming a hub for medical tourism as well. The government is working tirelessly to promote health and wellness by ensuring all medical facilities keep up with high standards. Alternative medicine is also a major draw for international patients to come and visit Goa. The most common treatment that international patients seek in Goa includes heart bypass surgeries, hip replacements and spinal fusion. 
Ahmedabad, Gujarat
Ahmedabad is quickly becoming one of the best healthcare providers in the country. It has a range of hospitals with stellar amenities that attract many non-resident Gujaratis from across the world. One of the largest hospitals in Asia – New Civil Hospital- is situated in Ahmedabad. With cost-effective treatment, international standards of technology and trustworthy medical services, the city is an excellent choice of medical tourism. 
While India is a leader in the medical tourism sector, there is a still lot that can be done to maintain our global repute. Medical tourism facilitators are important connectors between foreign patients and host countries to help navigate countries, doctors and specialists. We need more medical tourism facilitators along with a regulatory push that ensures these facilitators get the necessary accreditation and follow ethical guidelines and standards. The Indian government must continue to capture data on how many medical travellers come to India and what facilities and treatment they seek out to get a more comprehensive understanding of medical tourism in the country and what the way forward can be. 
Also Read: Why Medical Tourism Is Booming In India