Medical tourism has become a thriving industry in the recent past. Tourists from around the world cross borders in search of the right kind of medical treatment. The Organization for Economic Co-operation and Development describes medical tourists as those who "travel across international borders with the intention of receiving some form of medical treatment."
The global medical tourism market is estimated to be around $45.5 billion to $72 billion. Leading destinations within the medical tourism market include Malaysia, India, Singapore, Thailand, Turkey, and the United States. These countries offer a range of medical services that include dental care, cosmetic surgery, elective surgery and fertility treatment. 
A lot of the countries sought out for treatment are developing. Some of the reasons why medical tourists seek out these countries are because they offer the latest medical technologies, high quality of service, and health insurance portability. Many developed countries might have a much higher cost of treatment.
Why do people choose to travel for their treatment?
The constant growth in the globalisation of health has led to the rise of medical tourism. International trade in health services has also enhanced medical tourism. While most people prefer to treat their conditions closer to home, certain parameters might often become obstacles while seeking medical treatment. In some cases, certain specialists or state of the art treatments are not available at a convenient location. Sometimes, the patient may be subject to a long waiting list.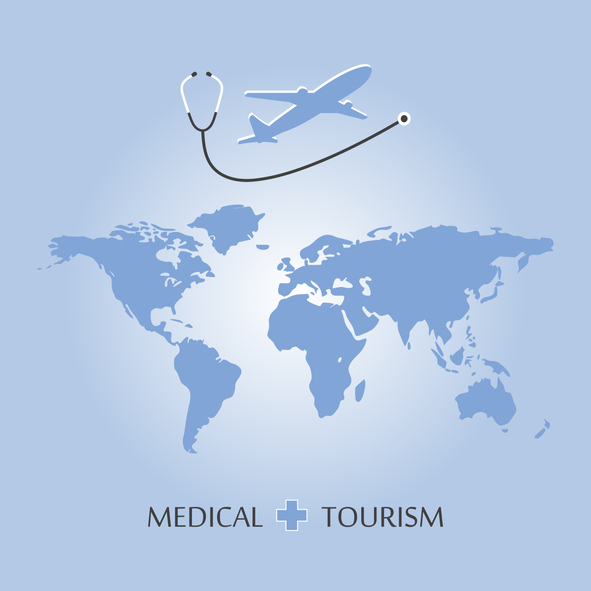 Cost, by default, is one of the most important factors. Health tourists mostly seek equivalent treatment in countries that can provide them services at a more affordable cost. 
Medical tourism in India
Official records have shown that the Indian medical tourism industry is growing at 18% CAGR. By this year, it is estimated to be worth 9 billion. It is projected to have 20% of the medical tourism market share by 2020. In 2017, India 495,056 medical travelers. Safe to say that medical tourism in India is doing exceptionally well. The country's advanced facilities, skilled doctors and low-cost treatment make it an ideal destination for medical tourists.
Aside from modern medical practices, India has also promoted traditional practices such as Yoga and Ayurveda that promote overall wellbeing and health. In 2015, India ranked as the third most popular destination for medical tourism, when the industry was worth $3 billion. Now, visa application processes are also being simplified to encourage more tourists to seek treatment in the country. 
Why is India a preferred medical tourism destination?
Low cost of treatment is the leading factor encouraging many tourists to visit the country to seek medical help. While other countries have elaborate processes to obtain a visa, India is constantly working towards making the process more streamlined and efficient, allowing more foreign medical tourists to enter the country. India has over 500+ accredited healthcare providers.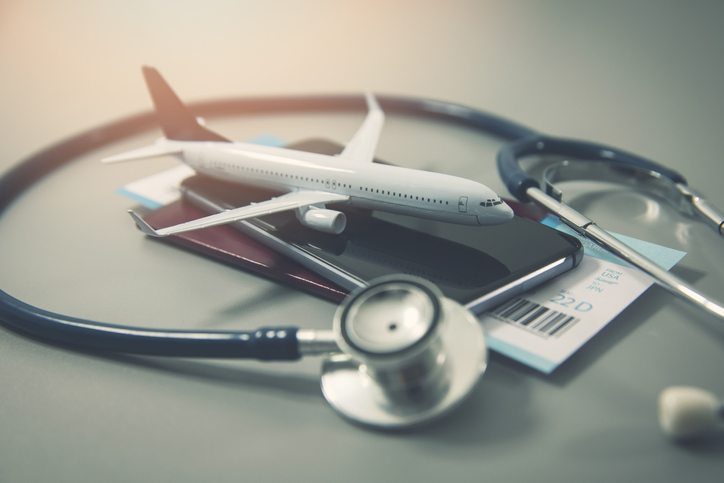 Even though India is a developing country, it provides immediate service and care to patients. The country also provides world-class and standardized medical services and care with the help of the latest technology. During the recovery period, patients can turn to a multitude of therapies like  Ayurveda, Naturopathy and Yoga. Another major factor that makes India a desirable medical tourism destination is the fact that it has English speaking doctors, reducing the language barrier for foreign tourists. 
Possible problems with medical tourism 
While there are significant benefits of medical tourism, the drawbacks are worth noting. There is always a possibility of poor quality surgery and improper facilities. When patients travel to developing countries, the standards of medical care may not always match their expectations which could pose a problem. Additionally, after strenuous surgery, travelling back from another country might lead to complications in the patient's health. Adjusting to a new country during treatment which could include access to the right food and speaking the same language are other challenges associated with medical tourism.