Sonika Adlakha, the Director Of Sales and Marketing at Outrigger Konotta, Maldives has had an illustrious career in the hospitality industry. She has been responsible for generating top-line revenue for the property by securing new accounts, maintaining existing ones and executing sales strategies to boost hotel profitability. Her educational background adds to her expertise in the field. She holds a bachelor's in hotel management from Ramaiah College of Hotel Management in Bangalore, and an MBA from the Symbiosis Institute of Management Studies in Pune, India.

With two decades of experience, Ms Adlakha has worked for the best of global brands, across many countries including Singapore, Macau, Oman, Sri-lanka and now Maldives. Despite being in the industry for so long, she has not lost the excitement she feels for her job. She says, "Even now, I always get excited with pre-openings – the start of a new chapter each time is a fascinating odyssey compared to none. As travel is a personal extension, nurtured over years, I want to continue to help travelers with amazing and unique experiences that will inspire them forever."
What working at Outrigger Resorts means to her
While she has only been with the organization for a year, Ms Adlkaha cannot help gushing about her work. She says: "With its arresting scenery, plush resorts, piquant cuisine and intimate spots, it's no surprise that more and more travelers choose to make Outrigger Hotels & Resorts their home away from home. Around here, we live by a simple idea – don't rush a good thing. And even though I have only been here for a year I'm quite ecstatic with what we have achieved together. Just as we are excited about the plans we have in place for when we reopen. Every challenge brings with it a bundle of opportunities and that's exactly what we are focusing on. Everyone who finds their way here leaves with an unforgettable experience and we will be ready with the familiar warmth of our hospitality along with a plethora of events once the doors open."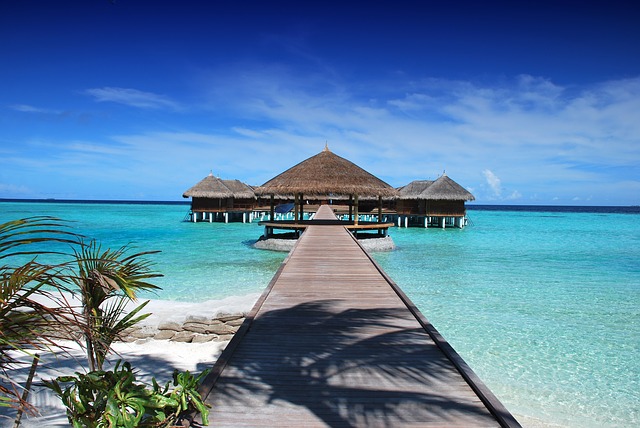 What being a woman in the travel industry has taught Ms. Adlakha
Navigating the travel industry as a woman has its own share of obstacles. Ms Adlakha believes that men still are "the keeper of the keys" and the industry does hold onto traditional values. However, things are slowly changing. "I was fortunate early in my career to have mentors who really put me out there and let me do things the way I believed in, which  otherwise wouldn't have happened, and I feel their faith in me accelerated my career and confidence tremendously. But nothing is served to you in a plate in this industry, irrespective of your gender, you have to earn it each time. Equality in the industry is still an issue, without a doubt, but it is just as hard for men. Yes, they have traditional familiarity when it comes to travel and hospitality but that advantage alone is no longer a game changer," believes Ms Adlakha. 
In terms of changing gender dynamics, Ms Adlakha says: "In order to achieve a certain spot in the limelight you need to move from hotel to hotel, city to city, country to country. Now, as glamorous as it sounds, it becomes a austere concern for women than for men. The higher you rise the longer your work hours and you no longer control the timings; of when you might be needed. All this and more is assumed to be less favorable for women than for men.  The burden increases in countries like India where men are independent to make career choices but the same can not be said for the majority of women. And the irony of the situation is that most decisions of what women are and aren't capable of delivering and achieving are made without taking them in to consideration. Just ask her. And let it be her choice."
Ms Adlakha's personal definition of feminism guides her personal and professional life. "How can we all succeed when half of us are held back? Every woman has the right to be herself, and do whatever she wants to do. No one should be made to feel like that invisible girl at the back that no one sees or listens to", she adds.
How technology has boosted marketing in the recent past
Marketing trends are changing at lightning speed and the major reason for this is technology. Ms Adlakha strongly believes that the digital space has changed marketing. "Thanks to the upsurge in technology and downturn in the user age group, people act and react digitally, now more than ever. So, while the existing blueprint will continue to exist, the industry needs to focus on recognizing and employing the power of technology."
She adds, "Consumers are doing more searches prior to the booking than ever, they want to be there before actually being there. So virtual tours, Chabot's, ads with user-friendly click-to-call button, high-intent keywords, making your phone number omnipresent and location targeting will take over along with the good old personalization. Going forward, the always-on approach will hold the key to capturing user "
Ms Adlakha's greatest takeaways being a part of the hospitality industry
Ms Adlakha believes that the travel and hospitality industry relies on people, passion, promise, priority, promotion, profits and patience.
"Working in travel and hospitality teaches you skills you could not learn anywhere else. You will learn to work hand-in hand with your team to get through that rough shift. You will meet travelers that you may never meet otherwise and hear them share their personal experiences" she says.
Ms Adlakha adds, "You will empathize with strangers going through a rough phase. It will teach you to prioritize – to put others need before yours. Also, it will teach you to communicate beyond gender, age, social, economic and geographical boundaries. You will learn to draw 30 hours out of 24 – to multitask. It will teach you humility and it most importantly will teach to keep a smile on your face no matter how much noise is there in the background."
Also Read: In Conversation: Bunny Bhoola, Managing Director Of African Link Travel, Shares Her Journey As A Woman In The Travel Industry