New Delhi, April 20, 2021 – Sylvain Laroche, Director of Operations, ibis and ibis Styles India has been awarded the Medal of Honor by the Ministry of Europe and Foreign Affairs for his unstinted support and selfless service during the initial COVID times. The Medal of Honor of Foreign Affairs is the highest military medal, a service member can earn. It's bestowed upon a deserving person, who conducts himself with utmost humility during a crisis, or as a result of honorable service to the Ministry.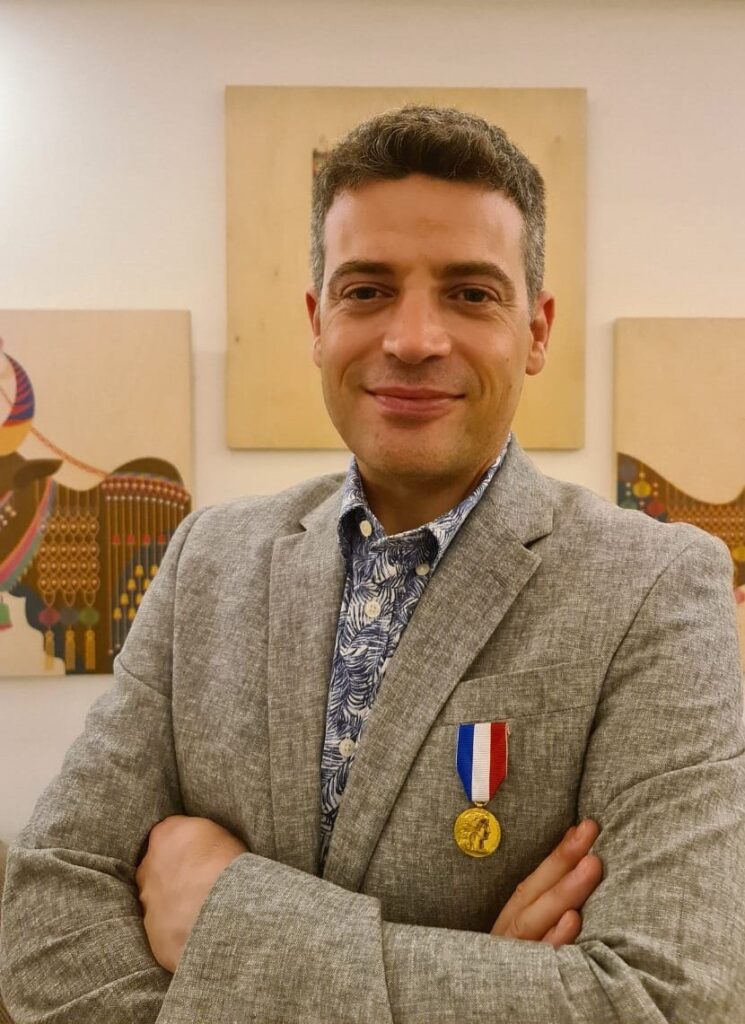 The Embassy of France commented that his work for the wellbeing of the French and European citizens stranded in India was remarkable. He supported the citizens by hosting them in a safe place along with shaping the global repatriation strategy for French and European citizens in India.
Commenting on this, Puneet Dhawan, Sr. Vice President of Operations – India & South Asia at Accor said, "It gives us immense pride that Sylvain has received such a prestigious recognition from The Embassy of France for his contribution. As our industry continues to reel from the impact of the pandemic, Sylvain's efforts and leadership skills make him asset to the organization."
Sylvain Laroche, Director of Operations, ibis and ibis Styles India adds, "I'd like to thank my compassionate team for all the support that they've shown during such testing times. Our commitment to work has evolved, especially during the COVID times, considering a lot of travellers were stuck and strangled, and helping them becomes our priority in such scenarios. The pandemic has severely impacted the hospitality sector but has also challenged us to take bold and strong steps to deal with the situation. Welcoming, protecting and taking care of others is the very DNA of Accor and at the heart of what we do."
ibis hotels have been at the forefront of fighting the pandemic by sheltering front-line healthcare professionals, people returning from abroad who are required to quarantine, providing food and medical supplies to policemen on duty. The ibis Jaipur Civil Lines, ibis Bengaluru City Centre, ibis New Delhi Aerocity and ibis Navi Mumbai teams worked with the state governments to provide accommodation to the courageous healthcare professionals and people returning from abroad during this time last year.
About ibis
Since 1974, ibis has been a trailblazing brand, open and welcoming to all. ibis hotels are beloved by travellers and locals for their contemporary style, vibrant social hubs, rooms that feel like home, lively bars, satisfying dining options, and easy mobile check-in experience. The brand is known for its celebration of live music, offering guests curated playlists and access to exclusive gigs with up-and-coming musicians. No matter where in the world a guest may travel, ibis always feels like the right place to be. With over 1,200 hotels and more than 150,000 rooms in 65+ countries, ibis is recognized across the globe as the leading brand in economy hospitality.
Press contact
Chinmoyee Kalita
Public Relations Manager – ibis & ibis Styles India
M. +91 7506099883
Amisha Gutgutia
Director – PR & Communications, Accor India & South Asia
M. +91 9899700171