Chennai, September 07, 2021: Sterling Holiday Resorts Limited, one of India's leading holiday brands announces expansion into five new exciting destinations located in different regions in the country. This is in line with the brand's aggressive strategy to double its room inventory to 5,000 by the year 2025. With the addition of these new resorts, Sterling's inventory will move to 2,400 rooms in 38 destinations.
Sterling is opening resorts at Alleppey in Kerala; Gir in Gujarat; Kalimpong in West Bengal; Madurai and Tiruvannamalai in Tamilnadu.
The resort in Alleppey has 58 rooms and suites spread across 14 acres, is surrounded by a private lagoon along with the pristine backwaters of the Vembanad Lake and also boasts of two traditional houseboats. It is the perfect location to explore the Kuttanad region also known as the Netherlands of India, indulge in a pleasurable and exotic holiday, savour delicious Kerala delicacies, rejuvenate in the traditional Ayurveda-based spa or just seek a quiet honeymoon getaway.
The unique resort in Gir is spread across 7 acres and is within a mango orchard. Presently, the resort offers 25 rooms but is expected to double its inventory in a year's time. Gir is the only place in India where guests can spot Asiatic lions in the wild. Located in Sasan, the resort is perfectly positioned to enjoy safaris at the Gir National Park and is an hour's drive away from the famed Somnath temple at Veraval.
Sterling's Kalimpong resort will be its second offering in West Bengal after Darjeeling, with a magnificent view of the Kanchenjunga – the third tallest mountain in the world and forms a part of the popular North East circuit of Kalimpong – Darjeeling – Gangtok. The 25-room resort is located 4,100 feet above sea level and features a colonial styled heritage block and a contemporary block.
Madurai is the cultural centre of Tamilnadu and is a heritage destination that used to be the capital of the Pandya kings, and is connected with Sangam literature, the oldest known Tamil literature. The resort is at short distance from the famous Madurai Meenakshi temple, and also forms the gateway to Kodaikanal.
Tiruvannamalai, Tamilnadu, famous for the Arunachala Hills – the abode of Lord Shiva worshipped in the Agni form at the Annamalaiyar temple, the spiritual ashram of Sri Ramana Maharishi, and the Digambar Jain Temples; is a popular spiritual destination both with Indians and visitors from around the world. Sterling's resort here, which was recently made operational offers the view of Arunachala Hills from its rooms and also features an all-vegetarian menu.
Commenting on the expansion, Mr Ramesh Ramanathan, CMD, Sterling Holiday Resorts said,
Our new locations along with our existing network is aimed at meeting the multiple holiday needs of the Indian customer – from leisure holidays in the hills, beaches, waterfronts and jungles to quick-breaks in drive-to destinations, to visiting heritage locations and pilgrimage destinations.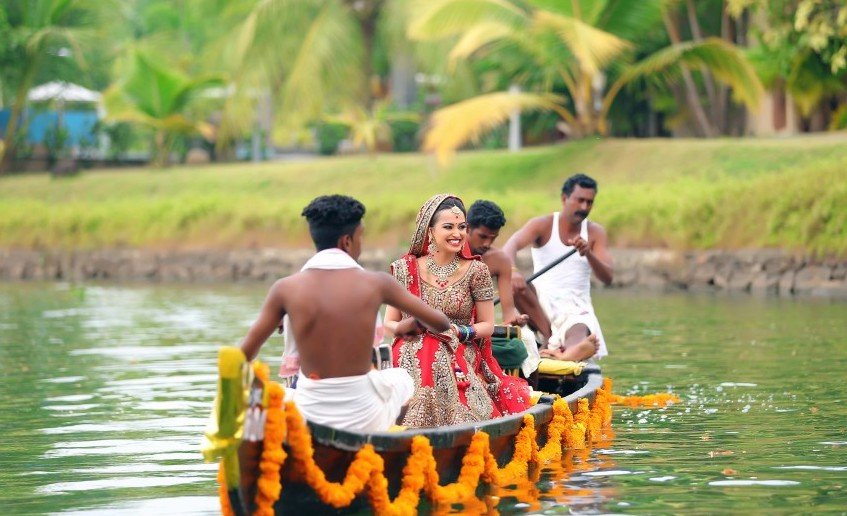 In the recent past, Sterling Holiday Resorts reported their Q1 FY22 results with a gross revenue of 4,159 lakhs, which is a 129% y-o-y growth over the same quarter last year. The revenue reported from resorts rose to Rs. 1,438 lakhs in Q1 FY22 from 632 lakhs in Q1 FY21, while the revenue reported from memberships rose to 2,721 lakhs in Q1 FY22 from 1,182 lakhs in Q1 FY21.
Sterling aims to continue its aggressive expansion plans and come up with more resorts across the country. It will continue to expand using an asset-light model of taking up resorts on Management Contract.
The resort at Tiruvannamalai is currently open for bookings on the Sterling website, across multiple online travel portals and other channels. For the resorts in Alleppey, Gir, Kalimpong and Madurai, Guests can soon make reservations on www.sterlingholidays.com
---
ABOUT STERLING HOLIDAY RESORTS LTD.
Sterling Holiday Resorts Limited is a leading leisure hospitality company in India which has been delivering great holidays since 1986. The company pioneered Vacation Ownership and has a network of resorts at some of the best holiday destinations in India. Currently, Sterling has resorts located in Anaikatti, Corbett, Dabhosa, Darjeeling, Dharamshala, Durshet, Gangtok, Goa, Godavari, Guruvayur, Jaipur, Kanha, Karwar, Kodaikanal, Kufri, Kundalika, Lonavala, Manali, Mount Abu, Munnar, Mussoorie, Nainital, Ooty, Puri, Rishikesh, Sajan, Sariska, Srinagar, Thekkady, Tiruvannamalai, Wayanad, Yelagiri and Yercaud. Sterling Holidays also owns 'Nature Trails Resorts Private Limited' – an adventure holiday company that operates resorts at four unique destinations in Maharashtra.
Sterling Holiday Resorts Limited is a 100% independently managed subsidiary of Thomas Cook (India) Limited (TCIL), India's leading integrated travel and travel related financial services
– India's new age travel digital media