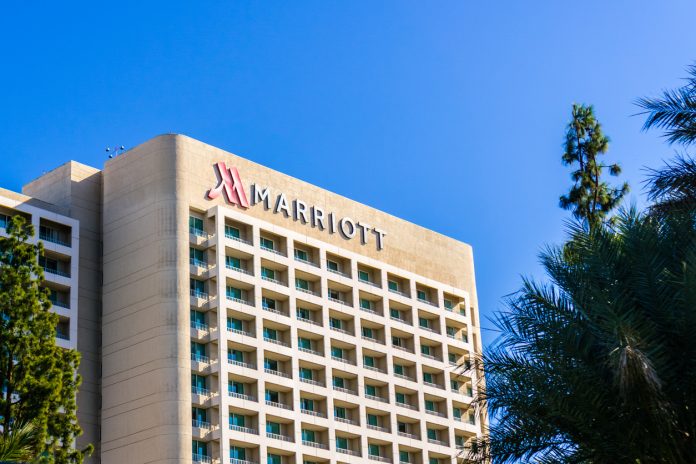 At the 44th Annual NYU International Hospitality Investment Conference, Marriott International announced the launch of "Marriott's Bridging The Gap," a multi-year, $50 million development programme aimed at addressing the barriers that historically underrepresented groups face when owning and developing hotels in the United States and Canada. Recognizing that access to capital is a significant barrier to market entry, Marriott will give financial and other incentives to historically underrepresented owners and franchisees with a controlling equity stake in chosen branded projects. The incentives are applicable to franchise applications received after June 1, 2022. In three years, the total asset value of qualified development projects constructed or converted under Marriott's Bridging The Gap initiative is anticipated to reach $1 billion for historically underrepresented ownership groups.
Anthony Capuano, CEO of Marriott International, remarked, "At the heart of what we do every day is welcome all. Whether that's people who stay with us, work in our hotels, meet our supply needs or develop hotels that fly one of our brand flags – all are welcome. With the establishment of Marriott's Bridging The Gap, we are creating an on-ramp to help propel historically underrepresented groups in the journey to hotel ownership more frequently and more successfully. We are excited to launch Marriott's Bridging The Gap and to continue building a more diverse owner and franchisee community."
Marriott's development and franchising teams, as well as present and prospective hotel owners and franchisees, were utilised in the program's creation. In addition to offering access to important money, Marriott intends to leverage its vast ties with seasoned hotel developers, operators, and financiers to aid and support the hotel projects of qualified owners.
"As an investor in hotel projects and long-time advocate for creating more diversity, equity and inclusion within the hotel ownership community, I appreciated the advice Marriott sought from me and other industry experts in creating Marriott's Bridging The Gap, which I hope others will emulate," said Tracy Prigmore, founder of She Has A Deal.
The declaration of Marriott's Bridging The Gap initiative is a significant step in Marriott's ongoing endeavour to diversify its owner and franchisee base. The corporation is a founding sponsor of the National Association of Black Hotel Owners, Operators, and Developers, She Has a Deal, and the Latino Hotel Association. Through its partnerships with these organisations including the National Black MBA Association, Marriott has held outreach and instructional seminars on the path to hotel ownership. In addition, Marriott holds an annual Diverse Owner Summit at its headquarters to discover and recruit investors with an interest in hotel ownership.
Stephanie Linnartz, the president of Marriott International, remarked, "A hotel is an economic engine for a community. We believe our guests, our associates, our hotels and the communities we serve will benefit from the full participation of underrepresented groups in this extraordinary industry. Marriott's Bridging The Gap program directly addresses some of the most critical barriers to entry, with a comprehensive approach designed to enable historically underrepresented groups to enter our ownership ranks or to expand their current holdings."
Marriott's Bridge The Gap reflects the company's goals for its LoveTravels platform, which was launched in 2014. LoveTravels combines and communicates the company's efforts to remove barriers faced by varied cultures and improve global communities as places to live, work, and visit. Through inclusion, equality, and the creation of a good and sustainable influence, LoveTravels invites everyone to participate in the conversation for change.