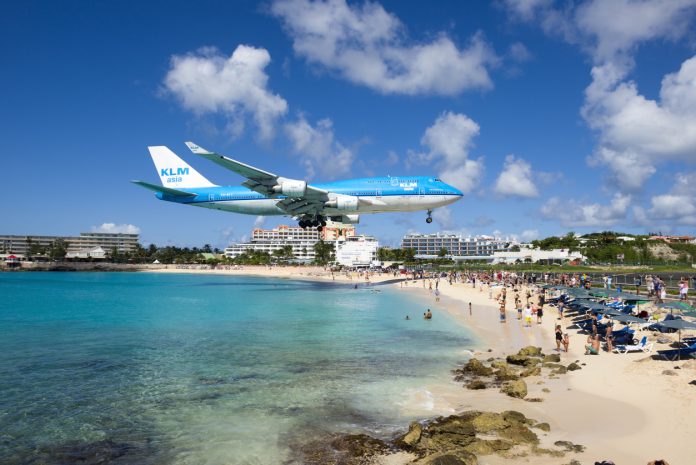 Dutch Open, KLM Royal Dutch Airlines introduced its new Premium Comfort Class, an intermediate cabin that provides greater space, luxury, service options, comfort, and privacy than Economy Class at a cheaper cost than World Business Class. The new Premium Comfort Class enables KLM to satisfy the needs and desires of leisure and business travellers more precisely.
Premium Comfort is an entirely new cabin class with a redesigned seat design and separate service and dining concepts. Depending on the kind of aircraft, Premium Comfort Class will include between 21 and 28 seats that are wider than normal seats, give extra legroom, a larger screen, and a footrest. Additionally, Premium Comfort seats recline more than Economy Class seats. The rearrangement of aeroplane cabins will be performed by KLM Engineering & Maintenance at Schiphol Airport in Amsterdam.
Executive vice president of KLM Customer Experience, Boet Kreiken said:
We have great expectations for this new Premium Comfort Class, based on extensive market research. The new class will meet the wishes of business passengers as well as leisure travellers, strengthening KLM's standing as a global network carrier offering an appealing and varied range: World Business Class, Premium Comfort and Economy Class. It also reaffirms our partnership with Delta Air Lines, Air France and Virgin Atlantic on North Atlantic routes, where we can now combine all products on all routes.
Catering
Catering Depending on the duration of the journey, one or two hot meals will be offered on transcontinental flights. Always available are beef, fish, and vegetarian options. Following the dinner, coffee, tea, liqueur, and ice cream will be provided to passengers. Between meals, a selection of snacks and cocktails will be served, the majority of which will be derived from those that were previously popular in World Business Class.
Lightweight and recyclable
Collins Aerospace collaborated with KLM Customer Experience specialists in the design of the new Premium Comfort Class seats. In addition to their attractive appearance and comfort characteristics, the seats are lighter than in the past. Similar consideration was given to the selection of catering supplies for Premium Comfort. They are either reusable (cutlery, bowls, and plates made of lightweight polypropylene) or made of recycled PEF for those that are not. All materials were meticulously evaluated for circularity and weight without detracting from their aesthetic qualities.
Service
The Premium Comfort Class experience will begin at the airport, where travellers will enjoy more flexible baggage arrangements and SkyPriority benefits, such as priority check-in and boarding.
Booking
The initial Premium Comfort Class-equipped aircraft will operate on routes to North America. Beginning towards the end of July 2022, it is planned that travellers will be able to reserve Premium Comfort to an increasing number of destinations.