Hilton announced the brands expansion in Mexico by signing of three managed resorts, located in some of the prime locations. Hilton Vallarta Riviera All-Inclusive Resort, Hilton Tulum All-Inclusive Resort and the luxurious Conrad Tulum have just become the newest additions.
"Mexico has always been an incredibly important destination for Hilton. These new additions are one more symbol that tourism in Mexico is rebounding and it is with great pride that we continue evolving our offerings in this burgeoning market, especially in the luxury and all-inclusive segments," said Danny Hughes, executive vice president and president. "
We are extremely proud of our new products, ongoing partnership with Parks Holdings and the resilient Team Members who are working to bring the warmth of hospitality to the new resorts entering our portfolio."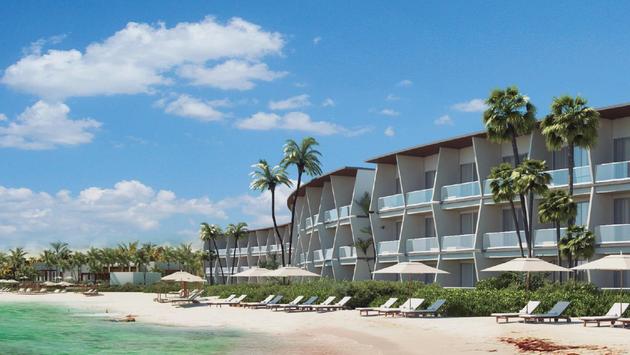 Hilton Vallarta Riviera is an All-Inclusive Resort, which has 444-room. Its AAA Four Diamond award-winning resort that boasts a picturesque private beach, two lustrous swimming pools, full-service spa, fitness center, six craft cocktail bars and seven specialty restaurants. Dining options include a variety of culinary delights, including Asian, Italian and Mexican cuisines, and seafood and tapas options. It also has 26,000 square feet of meeting and events space, divided equally as 13,000 square feet of flexible indoor space and 13,000 square feet of outdoor area. Its owned by Fibra UNO and developed by Parks Hospitality, Hilton Vallarta Riviera All-Inclusive Resort is expected to convert in the fourth quarter of 2021.
Hilton Tulum All-Inclusive Resort and Conrad Tulum, both owned and developed by Parks Hospitality, are forecast to join the Hilton Portfolio in 2021's fourth quarter and 2022's first quarter, respectively.
The 735-room oceanfront Hilton Tulum All-Inclusive Resort will deliver an upscale all-inclusive experience and boasts unobstructed views over the incredible, multi-hued turquoise and sapphire waters of the Caribbean Sea. There is also a secluded beach and a sprawling multiple-pool complex, complete with a waterpark, and the resort's seven dining concepts feature a tempting array of international cuisines.