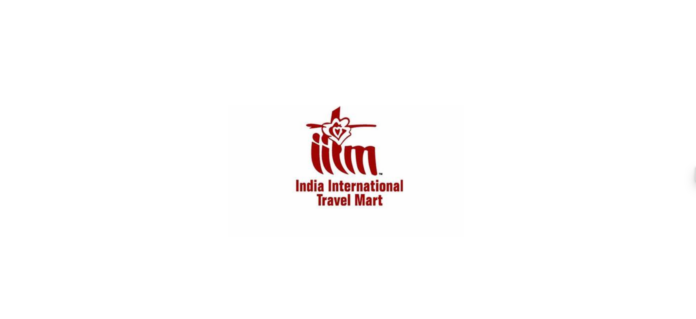 See the Country, Travel the World!
Sphere Travelmedia & Exhibitions has successfully organised the special tourism revival editions of 'India International Travel Mart', at ITC Grand Chola, Chennai & Tripura Vasini, Palace Grounds, Bengaluru on 18-19 October 2021 & 22 – 23 October 2021 respectively.
The pandemic has affected the tourism industry hugely and as the industry attempts to get back into business mode, we are happy to add value to the revival of the industry by organizing our travel and tourism exhibitions across key markets in India.
The events held in Chennai & Bengaluru saw a tremendous response from the travel trade fraternity and the end consumers. The Chennai edition of IITM had 100 participants from over 10 Indian states and the Bengaluru edition had 150 participants from over 20 Indian states along with international representation from Italy & Nepal.
The two-day event showcased glimpses from the travel, tourism and hospitality industries covering a variety of destinations from different spheres such as pilgrimages, adventures, culture & heritage, beaches, hills and much more. The exhibitors included Travel Agents & Tour Operators, DMC, Hotels & Resorts, National Tourist Organizations, Cruises, Airlines, Online Travel Portals etc. The time for IITM Chennai & Bengaluru was perfect for the upcoming holiday season in India.
The Chennai edition was inaugurated by Thiru Dr. M Mathiventhan, Honourable Minister for Tourism, Govt of Tamil Nadu, along with Dr. Chandra Mohan, IAS, Principal Secretary, Tamil Nadu Tourism. Mr. Sandeep Nanduri, IAS, Director, Tamil Nadu Tourism, Mr. Pawan Kumar Gupta, Vice President, South India MICE Association. Thiru Kalaimamani VKT Balan, President, Tamil Nadu Tour, Travel and Hospitality Association. Mr. Seetharam Subramaniam, President, SKAL Chennai, Mr. Saravanan Palanivelu, International Skål Council.
The Bengaluru edition was inaugurated by Sri. Anand Singh, Minister for Tourism, Ecology and Environment along with Mr. Pankaj Kumar Pandey, IAS, Secretary, Department of Tourism, Govt. of Karnataka, Mrs. Sindhu B Rupesh, IAS, Director, Department of Tourism, Govt. of Karnataka, Mr. Manoj Kumar, IFS, Managing Director, Jungle Lodges & Resorts Ltd and Mr. Shyama Raju, President, Karnataka Tourism Society.
Speaking on the occasion, Mr Sanjay Hakhu, Director, Sphere TravelMedia said, "India in spite of the present business environment is fast emerging as one of the most interesting and productive countries for the travel trade industry both for leisure and business travel. A combination of factors is responsible for the growth and demand of travel trends from India".
Boost for Domestic Tourism:
The event showcases travel and hospitality products from every part of the country, making it one of the biggest congregations of travel-trade in the country. The event provides unmatched networking opportunities to interact with Travel-Trade and Corporate Buyers alike.
Mr Rohit Hangal, Director, Sphere Travelmedia added: 'domestic travel as the backbone' of India's tourism portfolio and with an estimated 561 million domestic tourist visits. This segment is probably only second to China in terms of sheer size. With the rapid economic development taking place in the country and availability of greater disposable income combined with affordable holiday packages, tourism in India is increasing steadily and acts as a catalyst for the furthering the economic growth in view of its wide-ranging linkage effects and multiple impacts".
Highlights:
Tamil Nadu was the Host State for the Chennai Edition & Karnataka was the Host State for the Bengaluru
Gujarat and Rajasthan were the 'Partner States' while Chhattisgarh and Punjab were the 'Feature & Focus Destinations' for the Chennai Edition.
Gujarat, Kerala and Rajasthan were the 'Partner States' for the Bengaluru Edition.
Madhya Pradesh & Chhattisgarh were 'Feature States' for the Bengaluru Edition.
Uttarakhand, Punjab & Chandigarh were 'Focus States' for the Bengaluru Edition.
International representation from Italy & Nepal for the Bengaluru Edition.
Other states being represented include Andaman, Uttar Pradesh, Maharashtra, Goa, Telangana and many more.
Both the events were supported by India Tourism, which showcased diverse Tourism segments such as Pilgrimage Travel, Adventure, Cultural pursuits, shopping tours, etc.
The 'India International Travel Mart' provided an ideal 'marketing opportunity' and 'excellent backdrop' to enhance the participant's 'brand-equity' in the eyes of the discerning end consumer and the travel-trade.
About IITM: IITM 2021 is the region's premier B2B networking opportunity for professionals within this ever-growing industry. It is the most important national exhibition for Travel & Tourism Trade.
These events bring together thousands of key decision-makers from among National / State Government Tourism Departments, National / Regional Tourist Organizations, Destination Management Companies, Convention and Visitors Bureaus, Amusement / Themes Parks, Railways, Car Rental Companies, Convention Centres, Cruise Liners, Educational Institutes, Golf Courses & Resorts, Hotels & Resorts, IT Companies, Medical Tourism, Spas and Wellness Centres, Sports Tourism Products, International Tourism Organizations, Travel Agents, Tour Operators, etc globally.