Cathay Pacific will introduce premium economy seats on its new A350-900 flights from Hong Kong to Dubai. In May, the Hong Kong-based carrier resumed twice-weekly flights to the UAE hub, using Airbus A330-300 aircraft.
However, beginning August 6, Cathay Pacific will upgrade its operational aircraft to the larger A350-900s. Cathay Pacific's A350-900 aircraft, unlike the A330s, has a premium economy cabin.
Cathay Pacific's Vishnu Rajendran said, "We are thrilled to not only announce the operation of the Airbus A350-900 to the UAE, which will allow us to cater to the wider cargo and passenger demand but also the introduction of a brand-new cabin class on this route."
On Wednesday and Saturday evenings, CX731 will continue to depart Hong Kong International Airport (HGK) at 23:50. The A350-900 will arrive in Dubai (DXB) at 03:40 the following morning after a flight time of slightly over eight hours.
CX746 will depart Dubai at 17:20 on Friday and Monday before returning to Hong Kong at 05:20 the following day.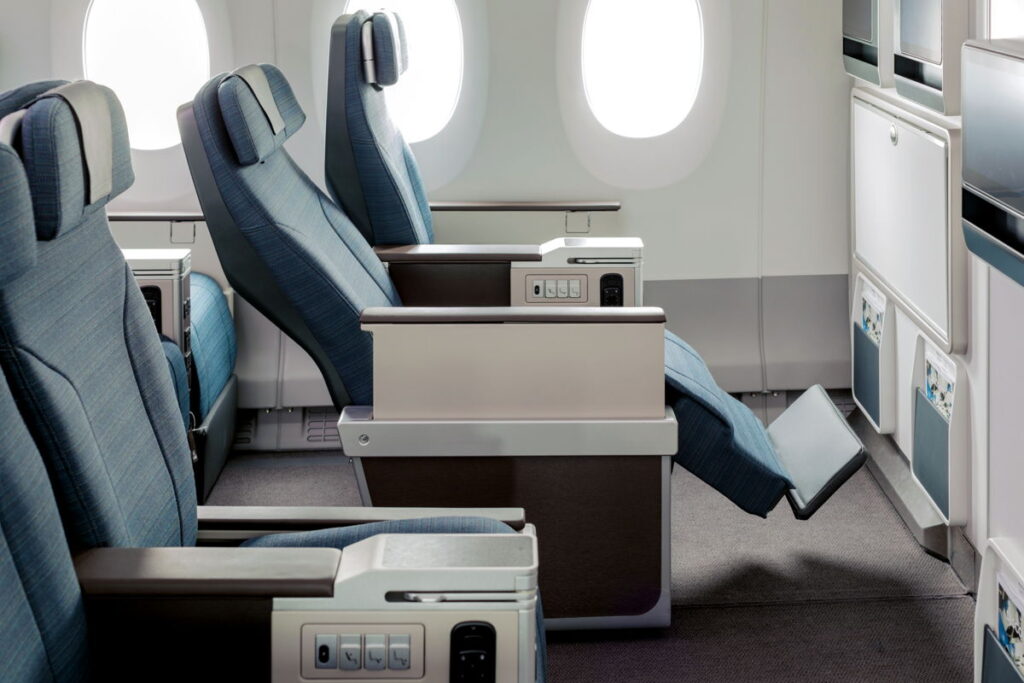 Unlike the A330-300, which has 262 seats split between business and economy, the A350-900 boasts 280 seats spread over three cabin classes. The A359-900 aircraft of Cathay Pacific features 214 economy class seats in a 3-3-3 configuration, 38 business class seats in a 1-2-1 configuration, and 28 premium economy seats in a premium economy 2-4-2 configuration.
On the A350-900, the small premium economy section covers rows 30-33. Although the middle bank of seats is somewhat misaligned from the window seat pairs, rows 30-32 have a 2-4-2 layout. The best seat in the cabin is Row 33, which has open space instead of middle seats.
"We would like to give our customers a choice to travel in a more spacious cabin," says Rajendran.
While not as luxurious as Cathay Pacific's business class onboard the A350-900, the premium economy seats have a full-length leg rest, leather-padded footrests, and adjustable retractable armrests. The seats have a nine-inch recline, a 40-inch seat pitch, and a supported head rest.
A dimmable personal reading light, slide-out cocktail table, larger meal table, in-seat power outlet, and amenity storage are also incorporated in the premium economy seat.
The up-gauging of Cathay Pacific's Dubai flights in August is a minor step toward the airline's return to regular service.
– India's new age travel digital media