The WHO (World Health Organisation) has estimated that nearly 15% of the global population lives with some form of disability. By this estimate, close to 1 billion people in different parts of the world encounter obstacles as a result of the world we live in, one that favours able-bodied people and their needs. This is exactly why accessible tourism is crucial. 
In light of the differently-abled and their needs, accessible tourism has become a major point of conversation in modern discourse. Accessible tourism essentially promotes the idea of every differently-abled individual travelling to places with ease and comfort. Access needs differ from person to person, it could also extend to the special access older people require while travelling. Therefore,  "accessible tourism is the ongoing endeavour to ensure tourist destinations, products and services are accessible to all people, regardless of their physical limitations, disabilities or age."
Making accessible tourism the norm
While accessible tourism is widely discussed, it is rarely implemented on a large-scale. For an accessible tourism project to be successful many stakeholders need to work in tandem. Governments alongside international agencies, tour-operators and end-users need to identify the needs of the differently-abled and work towards implementing realistic plans that will benefit them. For these tourism products to be developed there needs to cooperation across multiple sectors at the regional, national and international levels.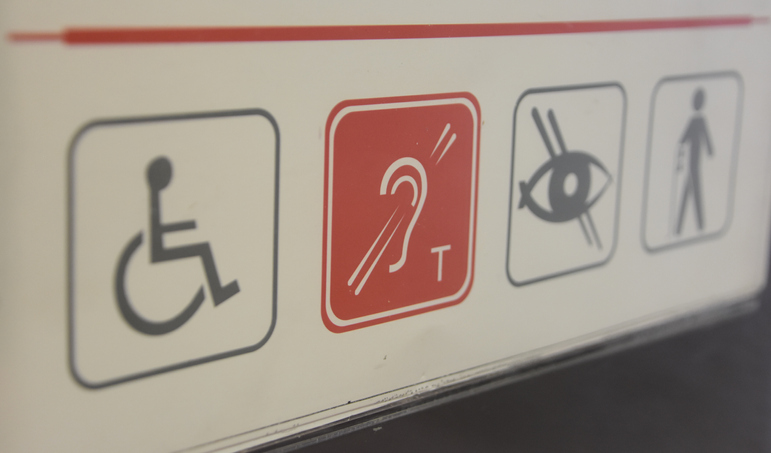 The Global Sustainable Tourism Criteria (GSTC) has also recognized the importance of accessible tourism. The GSTC for Destinations states that "Key tourist attraction sites with infrastructure and facilities in the destination, including accommodations, food & beverage facilities, as well as means of transportation to the site, are accessible to persons with special needs, where appropriate; all legal requirements regarding access are met".
Problems faced by the differently-abled during travel
Travelling with a disability can be a major hurdle when the right kind of facilities are not available. Finding relevant information on accessible services, checking luggage on a plane, or booking a room to fulfil access needs, can be a very taxing and time-consuming process. Some of the many challenges differently-abled individuals need to face include:
Untrained professional staff who are unable to answer their questions about available facilities

Lack of infrastructure that supports easier movement of differently-abled individuals

Inaccessible street and transport services

Public spaces, hotels, restaurants, shops, toilets are mostly ill-equipped to assist differently-abled individuals 
It is only in recent times that tour operators, businesses, and destinations have begun to take notice of the increasing demand for accessibility all over the world. Because of this recognition, a lot of destinations have made accessibility a priority. In fact, in 2010, the European Award For Accessible Cities was launched. The award recognises European destinations that have "demonstrably improved accessibility in fundamental aspects of city living" among other accessibility friendly measures. Breda, The Netherlands won the 2019 Access City Award.
International measures for accessible tourism
Many international organisations have laid out specific frameworks to promote accessible tourism and make it the norm. The UN Convention on the Rights of Persons with Disabilities (CRPD) was adopted by the UN General Assembly in December 2006. In the recent 2030 Agenda for Global Action containing the Sustainable Development Goals (SDGs 2015), a goal specifically focuses on principles to "Make cities and human settlements inclusive, safe, resilient and sustainable."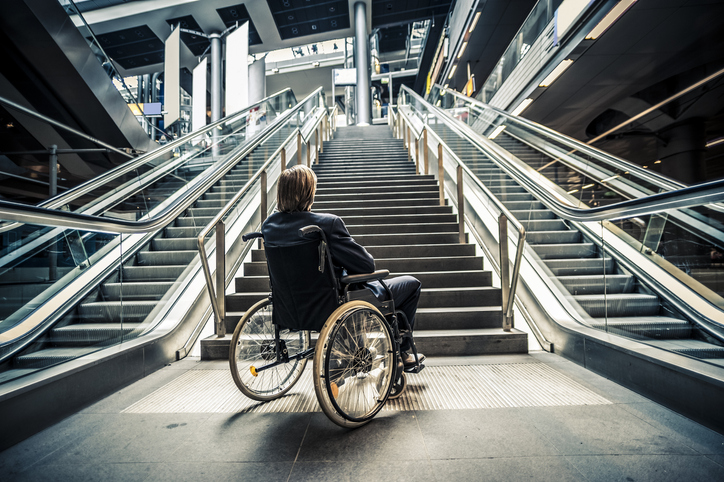 In a declaration in 2011, The United Nations World Tourism Organization (UNWTO) predicted tourism will increase and experience sustained development, reaching 1.8 billion international tourists by 2030. What accessible tourism is striving for is creating an environment that is socially and economically inclusive for everyone involved. While such international measures are important, on an individual level, it is important for people in the tourism industry to understand the nuances of accessible tourism and why it is the need of the hour. 
The differently-abled deserve better access
Living with a disability poses several challenges when it comes to day to day functioning. While disabled people might be motivated to travel and explore the world around them, the limited accessibility within tourist destinations makes it nothing short of an ordeal. We, as a society have to come to terms with fostering an environment that is a safe space for the differently-abled and helps them travel to new places and have unique experiences. Tourist destinations need to make an effort to ensure their destination can be enjoyed by any individual regardless of their physical, sensory or cognitive abilities.