Did you know, 86% of the respondents strongly agree that a Workation boosted their productivity and more than 81% of them got more creative at work.
The challenges COVID-19 brought to the world in its wake completely metamorphosed the lives of everyone. With a hike in the number of cases, government imposed lockdowns and contamination risks, the offices were being shut down and layoffs had become a common thing making it a terrifying time for the office-going people. 
But the bounce back was larger than expected. With an increased number of companies offering their employees the provision of working from home or working remotely, the operations of the companies were retained and the impact of COVID was very well contained. But in doing so, the dynamics of the traditional work environment have now been reshaped beyond recognition.
What early on used to be a 5-6 day in-office working week soon got transformed into a work-from-home week. The concept of not bringing your work home, experienced an unimaginable change. The regular office going employees went on to not only bring their work home but started working from the couches, beds, desks etc of their homes. This shift had an undoubtedly positive impact on saving jobs and keeping the operations running. I in turn led to the smudging of the line of differentiation between work and leisure. 
As a result of these changing dynamics in the corporate working environment more and more people are now looking to merge the experience of working and relaxing. And that has led to the inception of the now extensively known and enjoyed culture of Workation.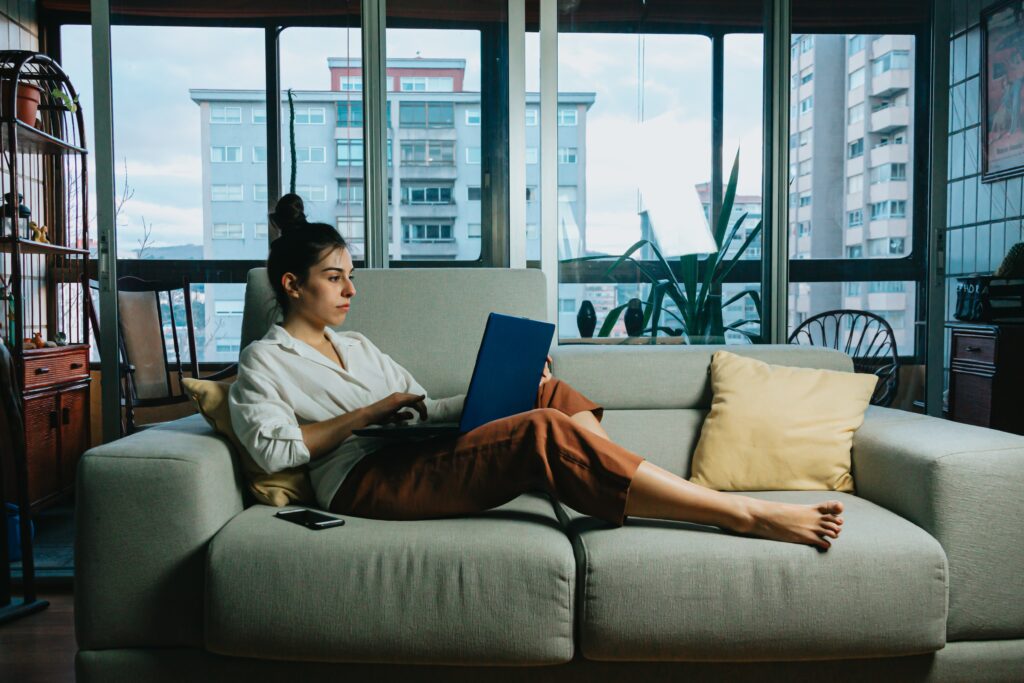 What is a Workation 
This term which has now become a commonly accepted buzzword is quite simply the combination of the two words, 'Work' and 'Vacation'. When an individual goes on to combine working and vacationing they are said to be on a Workation.
While for the longest time, Working and Vacationing have been at the stark opposite ends of the pole, this new concept gives way to a middle ground where working individuals can discover the benefits of working while on a vacation. Even though the word 'Vacation' by definition refers to relaxing and recuperating and doing that while working seems odd, more and more people are finding the collaboration a very appealing and productive arrangement.
For a vacation to be called a Workation, there must be some work goals the individual is trying to achieve during their stay at the destination. Because if those work tasks or goals are not met it would be considered just another vacation.
More on Workations
Workations are relatively short trips an individual takes to different places, for example an exotic location or even the resort on the outskirts of the city, for the change of scenery, relaxation or just for the sake of traveling, all the while working remotely, full time at an organization.
For many, Workations entail living on the road or out of hotels while working and enjoying the luxury or plain relaxation of a vacation. Workations allow people to work from anywhere in the world. The very sustenance of Workation is owed to the work-from-home or remote working cultures that organizations have adapted.
A few years ago the mere idea of combining work and leisure would have gained a good amount of stares and frowns but post COVID, it is a new world. A world that is more accepting of flexible working conditions and understands the direct relationship between a happy and relaxed employee and the efficiency of the job they do and this has all been made possible due to the remote working cultures followed by many organizations.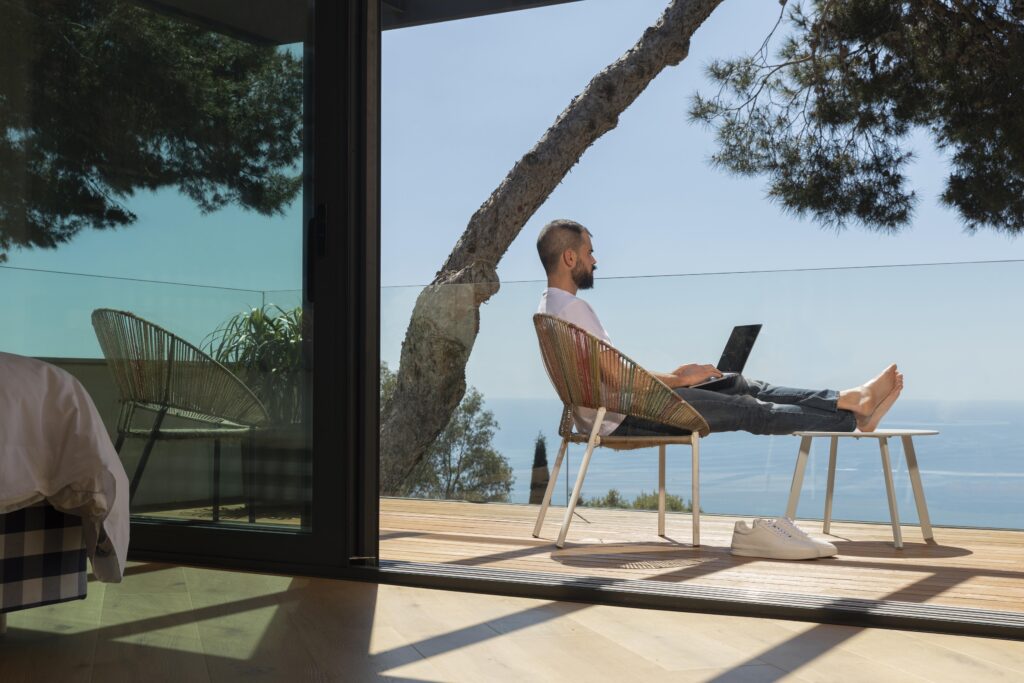 How to Workation
Workations revolve around the central theme of working while feeling relaxed which eventually leads to increased productivity of work.
To further the importance of the work-play middleground, many organizations plan Workation trips for their employees that last for around a week and together. On the other hand, employees can go on Workations individually or along with their friends or family. Workations can happen anywhere and everywhere, as long as there is a working internet connection and network connectivity.
However, it becomes difficult to differentiate between work and leisure while on a Workation, individuals tend to be engrossed in their work to an extent where they forget to lay back and relax which ultimately defeats the whole purpose of a Workation. But with good planning and organizing the details of the stay the entire experience can be maximized on work productivity as well as relaxation.
A lot of travelers have a checklist of the things to pay attention to while choosing a place to stay on a Workation. According to a survey, Americans, while choosing a place to stay, pay 65% attention to reliable internet connection, 63% to the place having suitable work spaces, 28% to the place being in the near proximity of local attractions and 15% to the availability of a quiet room to have meetings in.
Why a Workation
Workations have a positive influence on both the employees and the productivity the organization expects from them. According to a study by Stanford University, digital nomads (individuals who live their lives on the go, all the while working remotely) are 13% more productive than their office-working colleagues.
From the organization's perspective, offering employees a chance for a Workation is better than having them disappear for sole vacation purposes. Whereas a Workation could be a great way towards finding a work-leisure balance that benefits both the employees and the organization.
Individuals on Workstations find themselves to be more motivated. This happens because of the peace and lack of stress that comes with working from a destination or in a relaxed environment as opposed to a crowded office space.
For people in the creative professions, Workations work wonders. A change of scenery does a lot of good for people looking to get inspired and it helps their creativity flow.
Workations allow individuals to meet new people and come across new cultures which helps them get the unique opportunity to grow both professionally and personally.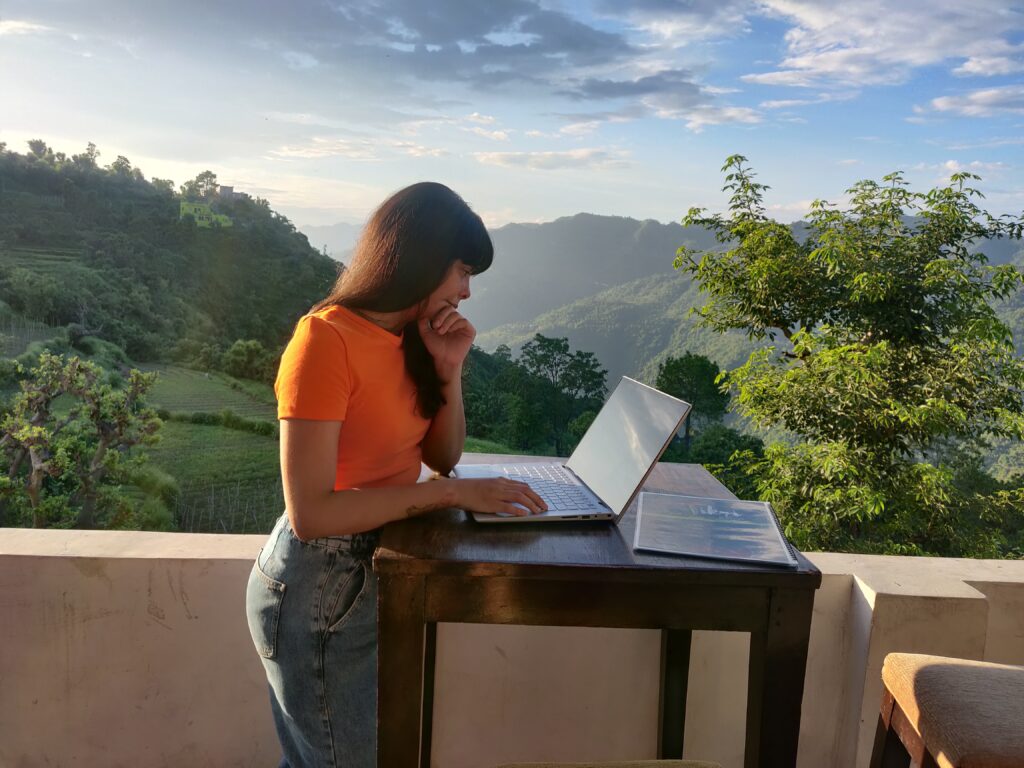 Facts and Findings
Statistics show that 75 million U.S. employees, which is 56% of the entire U.S, workforce, have a job that gives them the option of working from home due to COVID 19.
According to a survey conducted on remotely working individuals, 93% of them said they are more productive when they work remotely and they also mentioned that they feel more valued, happier and healthier. Remote workers also stated that they get 30% more work done in less time and as a result of that, remote workers are 20% more productive.
Workations have become a raging trend. So much so that as per a worldwide research of 14,002 respondents, Workation intentions have seen a major rise in countries like Thailand, China, Portugal and the United States.
More figures
The benefits of working from a holiday location for the employees are manifold. An American survey points to the fact that 86% of the respondents strongly agree that a Workation boosted their productivity and more than 81% of them got more creative at work.
As per the survey, the main reasons for individuals to choose going on a Workations included, to "recharge their mental and emotional batteries" (76%), to "avoid feeling stuck in one place" (62%), to explore new places without using up vacation days (60%), to escape the monotonous routine and change of scenery ( 57%), to make new contacts, friends or find love (42%) and to "prevent or cope with burnout" (18%).
Job retention is another area where Workations have helped. Around 84% of the respondents from the aforementioned American Survey, are more satisfied with their jobs after taking a Workation. In fact, it helped nearly 83% of them to cope with burnout and around 69% of the respondents are less likely to quit their jobs.
This culture has been such a welcome experience for the working individuals that when asked about their most recent Workation, 57% of the respondents had a positive experience, while 31% of them had a 'very' positive experience and a minimal 1% had a negative experience. When asked if they planned on going for a Workation in 2022 or after, a whopping 94% replied with an affirmative answer.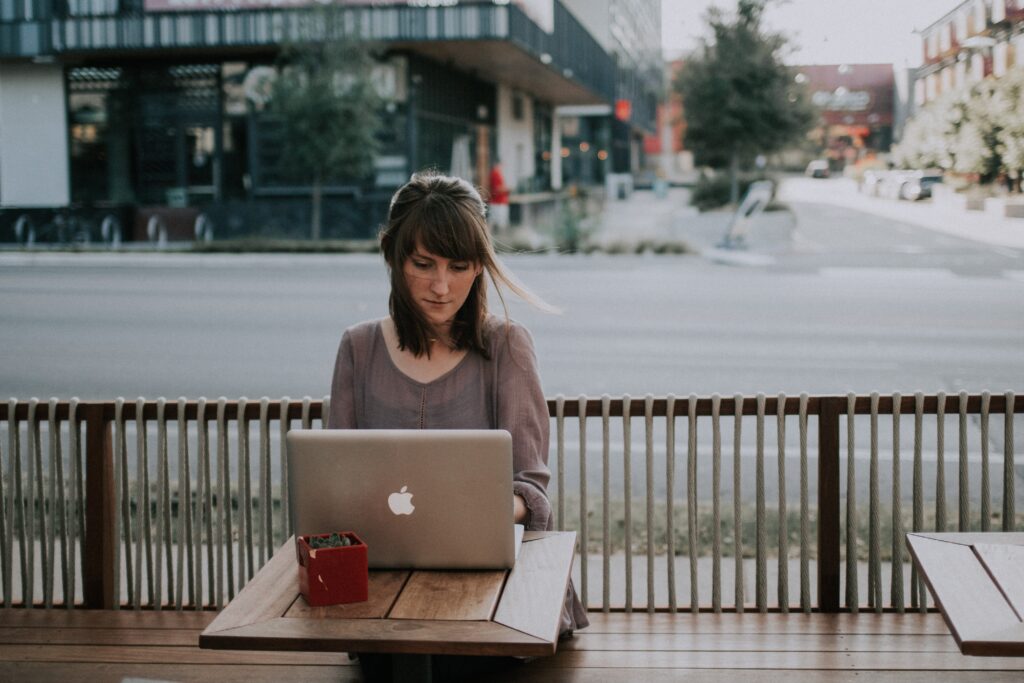 In a Nutshell
It's interesting how different a Workation can be for two separate individuals. For some it is working from a destination far from their homes or during traveling the world, while for others it is simply about combining work and family time in a space of a week or few days or more, at a location that ranges from a nearby inn to a resort far away.
There is enough evidence to suggest that the emergence of the Workation culture has taken the corporate world by storm. Even though the concept is a fairly new one, it has gotten substantial acceptance worldwide.
With the increasing demands of the working environments, more and more people are wanting to escape their daily routines and in doing so they are looking for fresher ways to work while not compromising on their vacation time and Workations have been a godsend.
Related Reads You Might Like