As countries are unlocking and easing travel restrictions, couples are looking to choose a safe destination to go on trips. SOTC Travel has come up with 'Romantic Holidays' to fulfill the desire of couples longing to travel to an unpopular corner of the world. Additionally, these curated packages offer a variety of options including experiential stays, wellness and outdoor nature breaks across India and international destinations closer to home
SOTC offers different kinds of holiday packages for couples
To offer romantic holidays and a memorable experience, SOTC's Romantic Break Holidays include a variety of pleasant experiences from island layover to mountain escapes. Further, couples will have the chance to experience amazing landscapes, vast cultures and cuisines within the country. SOTC Travel offers them holidays to Manali, Shimla, Dharamshala, Rishikesh, Bhimtal, Palampur, Mussoorie, Goa, Coorg, Corbett, Kerala, Andaman and more.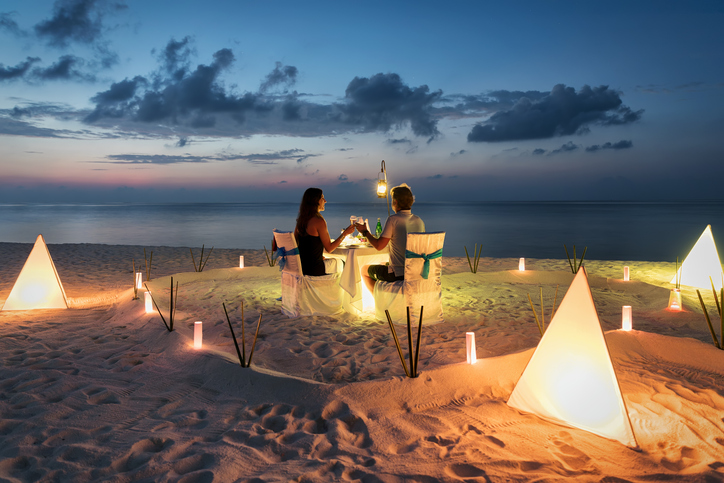 As foreign nations are welcoming international tourists, SOTC offers a 'Special Honeymoon Packages' for the most desirable international attractions in countries like Bali, Mauritius, Maldives, Phuket and Dubai (Choose from multiple destinations for travel from September 2020).
SOTC offers honeymoon specials for new/ millennial couples.This will include personal outdoor packages based on thr interest of couples like limousine rides, private island tours, scuba diving & snorkeling escapades, cycling tours, water sports, hot air balloon & helicopter rides, spa treatments, private cooking class tours and dinner at signature chef restaurants and more.
Daniel Dsouza, President & Country Head, Leisure, SOTC Travel said, "We are witnessing a growing trend for 'special occasion' travel. Customers have started booking again to celebrate their milestone anniversaries, birthdays and special occasions in life and they see these events as an ideal opportunity to spend quality time with their loved one. There has been an increased interest from couples for short romantic getaways to short haul destinations closer to home. Their top priority is a safe destination with flexibility to help them book without any worry. In adapting to changing consumer preferences and safety guidelines, we have included our "Assured" Safe Travel Program in association with Apollo Clinics in our Romantic Breaks packages. These packages offer customers a wide range of romantic experiences with special inclusions to make their holiday truly memorable as they reconnect with their loved ones."
Also Read: Iceland Reopens For Tourists With New Measures In Place