As on 29 May 2020, Fiji's Government confirmed that domestic travel within Fiji can resume. As a result, Tourism Fiji has progressed into stage two of its Market Re-entry Plan. Tourism Fiji developed its Market Re-entry Plan to coordinate an aligned return to market across all its international destinations in the wake of COVID19. Until now in Stage One of the Market Re-entry Model Tourism Fiji has been focused on staying in the hearts and minds of consumers through its "Sota Tale" messaging.
The new marketing message is optimistic and hopeful
However, as the destination enters Stage Two the organisation's marketing message has now changed to "Our 'Bula Spirit' awaits you."
"'It is an optimistic message that will rebuild consumer confidence and anticipation of a holiday to Fiji. What I like about it the most is that it focuses on what makes Fiji so special—our people," explains Tourism Fiji's CEO Matthew Stoeckel.
"It's part of Tourism Fiji's four stages to market re-entry that the organisation is implementing to return the destination to the world. In Stage One, it was all about inspiring travellers to dream about a trip to Fiji. Now, as we transition to Stage Two, it is all about giving travellers reasons to choose Fiji for their next holiday and giving them the confidence to start planning for it," continues Stoeckel.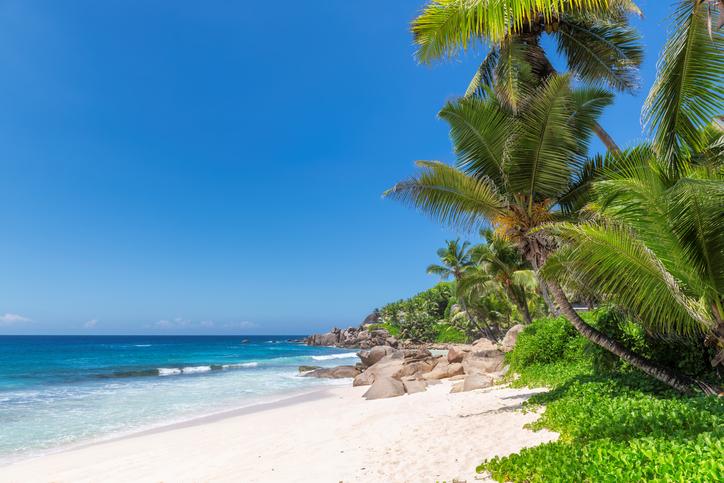 To drive this message, Tourism Fiji is launching a range of digital initiatives, which includes a 'Bula Series' that is airing across all social media channels, along with their own positive news segment called "Happy Hour TV", which both bring to life Fiji's "Bula Spirit" that the destination is world re-known for.
"Indians are known for their passion to travel and post lockdown would certainly look at exploring destinations like Fiji with nature at its best," says Sunil Menon, Country Manager India.
The 'Bula Spirit' is inclusive and friendly
 "Fiji's Bula Spirit is one of inclusiveness, friendliness and solidarity. Even during these challenging times, we have seen Fiji's people with genuine 'Bula' smiles, staying resilient and helping their communities. I am sure this emotion resonates with the Indians as it does with the Fijians. We are aiming to share all this with our Indian travellers through our online channels to give them a virtual experience of what awaits them on their next trip to Fiji. I am confident the indomitable spirit of Indians and their resilience will surely reflect when they reciprocate wholeheartedly to spread the Bula Spirit." continues Menon.
Tourism Fiji has also provided a platform for its industry partners to participate directly in activities around the new messaging and encourage them to adopt is within their own promotions.
"We are confident that our new message will resonate with our visitors, as it's genuine and real. Despite all the challenges being faced as a result of COVID19, the "Bula Spirit" is alive and well and awaiting travellers on their next visit to Fiji", says Stoeckel.
Also Read: IATA Launches Interactive COVID-19 Global Travel Map