Every year, the Char Dham yatra is undertaken by thousands of pilgrims. To make things easier for pilgrims, Railway Minister Piyush Goyal announced that the Indian Railways will be constructing a 327 km railway line.
How will this plan benefit pilgrims visiting the Char Dham?
This will connect the Char Dham of Gangotri, Yamunotri, Badrinath, and Kedarnath via Karanprayag and Dehradun in Uttarakhand. 
The railway line will pass through Dehradun, Tehri, Pauri, Chamoli, Garhwal, Rudraprayag and Uttarkashi. Given that the four dhams are elevated at different levels, the Railway Ministry will make sure that the limits of speed, safety, and capacity will be taken care of.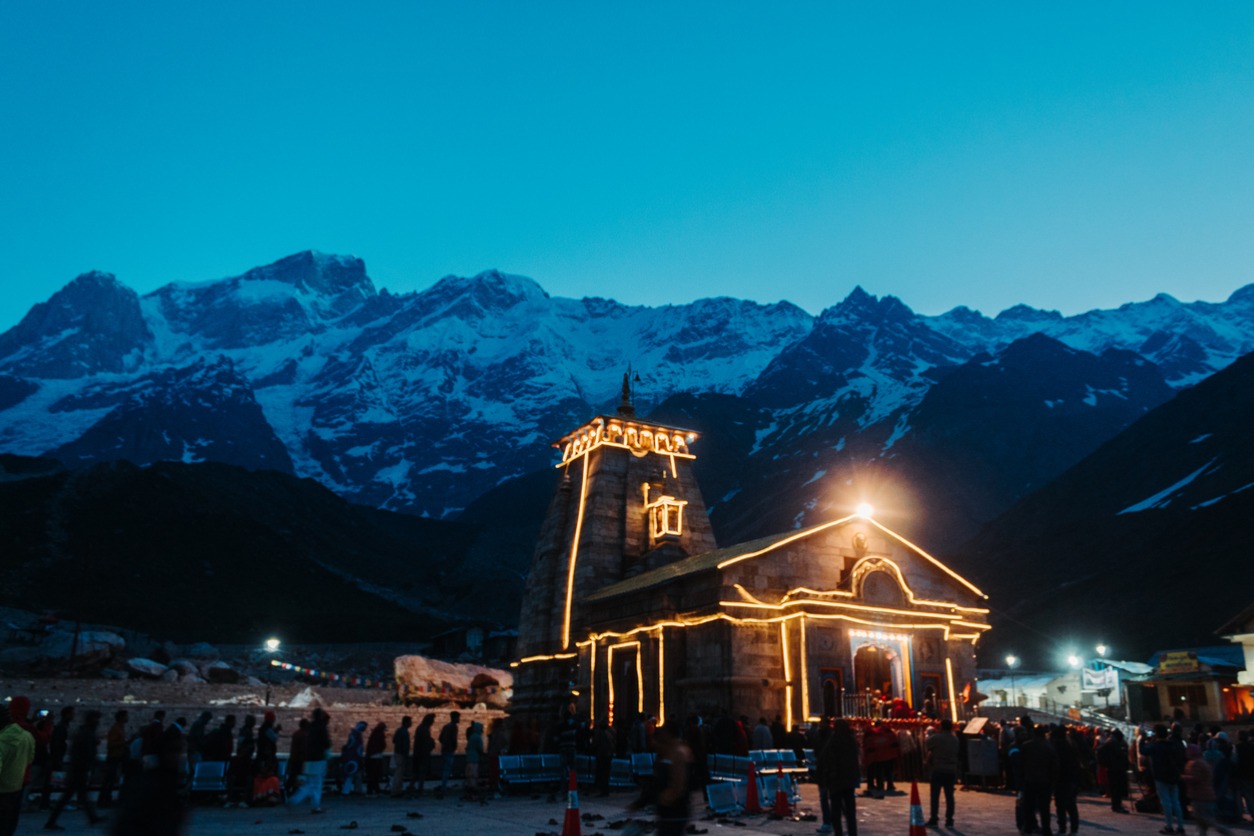 Gangotri traces the origin of Ganga and is situated at an altitude of 3408 m above sea level. Yamunotri is located at an altitude of 3293 m above sea level and traces the origin of Yamuna. Further ahead, Badrinath is located at an altitude of 3133 m and Kedarnath is at a height of 3583 m above mean sea level.
According to reports, a major portion of the project will pass through inaccessible hilly areas. To solve this, the railways will be building multiple tunnels. The Ministry also added that once the project is completed, it will open possibilities for developments in the hilly areas.
Also Read: Uttarakhand In Talks With Tourism Industry To Reopen Adventure Tourism Sector