The Culture Ministry has approved the reopening of the 820 Archaeological Survey of India (ASI)-protected monuments from June 8. They have remained closed since the lockdown due to the COVID-19 pandemic, according to Union Tourism Minister Prahlad Singh Patel. The list of monuments includes temples, mosques, and churches, with 114 monuments in the north region, 155 in central, 170 in the west, 279 in the south, and 103 in the eastern circle.
Some monuments will not be reopening 
When the Taj Mahal was also approved for reopening, Prabhu N Singh, Agra district magistrate was opposed to the approval, as the area is classified as a COVID-19 hotspot. It was said that Maharashtra was also unlikely to be opened for similar reasons. A statement issued by the Centre said: "Culture Ministry said that ASI shall ensure that preventive measures as stipulated in the Standard Operating Procedures (SOP) issued by Ministry of Health & Family Welfare, Govt. of India, on 4.6.2020 to contain the spread of COVID-19 in the religious places/places of worship are effectively put in place and scrupulously followed while opening and managing these Centrally Protected Monuments."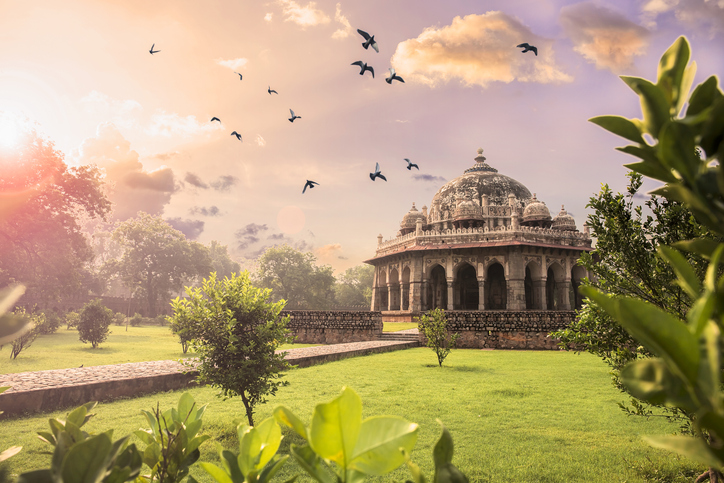 The Culture Ministry decided to open only ASI-maintained monuments where religious events are held
 About 3,700 centrally protected monuments and heritage sites were closed in March after the nationwide lockdown was announced. Once allowed by local administrations, the highest number of monuments is set to reopen in Karnataka (153), followed by Uttar Pradesh (111), Tamil Nadu (77), and Andhra Pradesh (75).
The Union Culture and Tourism Minister told that the move will allow the Ministry to observe and proceed as the central government eases restrictions in a phased manner. "Hotels and restaurants have also been allowed to function starting tomorrow (Monday). The SOPs issued by the Health and Home Ministry will be followed at the places of worship that have been allowed to be opened," he added.
Also Read: Himachal Pradesh Delays Reopening Of Hotels And Temples