The Central European Republic of Slovakia has stepped up its tourism-related marketing initiatives in India. To do so, it has begun major trade and industry engagement. A Memorandum of Understanding (MoU) was signed between the Slovak Association of Tour Operators and Travel Agents (SACKA) and Outbound Tour Operators Association of India (OTOAI) in Delhi. The number of Indian tourist arrivals went up by 65% between March and August 2019.
Several business opportunities being explored
The MoU was signed between Roman Berkes, President, SACKA and Riyaz Munshi, President, OTOAI in the presence of Ivan Lancaric, Ambassador of the Slovak Republic in New Delhi. In another tourism-related development, top officials of Bratislava Airport met representatives of Indian carriers like Vistara, IndiGo, and SpiceJet. This was done to explore business opportunities for direct connectivity between India and the Slovak Republic. Presently, Slovakia is not directly connected with India. However, the capital city Bratislava is at a driving distance from other capitals of the region like Vienna (Austria), Budapest (Hungary) and Prague (Czech Republic).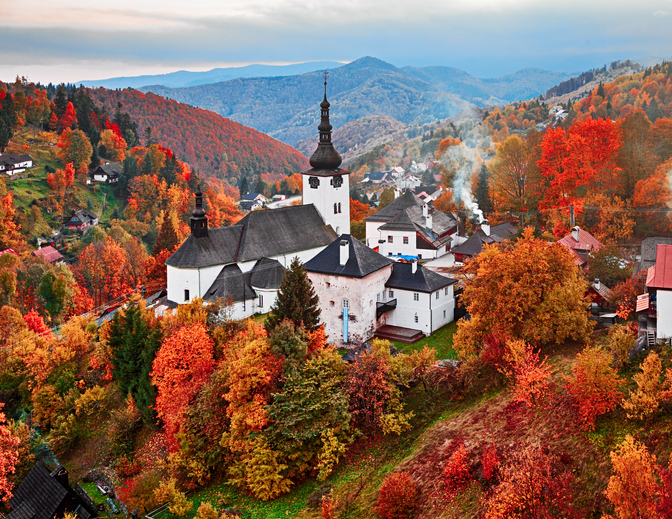 Slovak visa centers set up in Indian cities
Slovakia started its tourism promotions in full-swing in India last March. It also established Slovak Visa centers in New Delhi, Mumbai, and Bangalore in partnership with VFS Global. Ambassador Lancaric spoke of these developments to the media. He said:  "We have witnessed visible results of our efforts. We want to continue with our engagement in the market."
"We had informal meetings with Indian airline companies at various industry forums in the past. Now we want to go into direct business talks with them on direct connectivity," said Radek Zabransky, Director – Aviation & Strategic Marketing, Bratislava Airport. He continued, "Bratislava Airport is a small airport with all the modern facilities. It handled 2.3 million passengers last year."
The Ambassador also spoke about what Slovak tourism has to offer. Slovakia is a country with a rich heritage and has lush green forests, beautiful mountains, and many other gorgeous sites to keep up with tourists and their expectations. Slovakia has more than 200 medieval castles and over 400 chateaux.