The Palau Bureau of Tourism has partnered with Sustainable Travel International and Slow Food to unveil a new project that will lessen the country's tourism-based carbon footprint.
The long term goal is to make Palau the world's first official carbon-neutral tourism destination
Specific approaches like boosting local food production and planning a transparent carbon plan will be implemented to achieve the same.
Palau, a Pacific Island nation is one of the most renowned marine tourism destinations in the world. Last year, over 89,000 international tourists visited the island country. With such massive numbers in place, the country heavily depends on the tourism sector. This sector is the main source for employment and income.
Kevin Mesebeluu, Director, Palau Bureau of Tourism, said, "If the current COVID-19 crisis has taught us anything, it's that we must strengthen our nation's resilience to external threats.The greatest of which is climate change. Palau has some of the world's most pristine natural resources, inherited through culture and tradition. It is placed in our trust for the future generation. We must work to actively protect them, while also investing in our people. Palau embraces sustainable tourism as the only path forward in the new era of travel. We believe that our destination can and must be carbon neutral."
Presently, Palau's marine resources, small size, and dependence on tourism makes it vulnerable to the negative impacts of tourism. This in turn threatens the existence of the country's marine ecosystems and communities. Apart from this, the nation has mostly depended on food imported from overseas along with carbon-heavy airline travel.
To address these concerns, Palau has decided to promote responsible tourism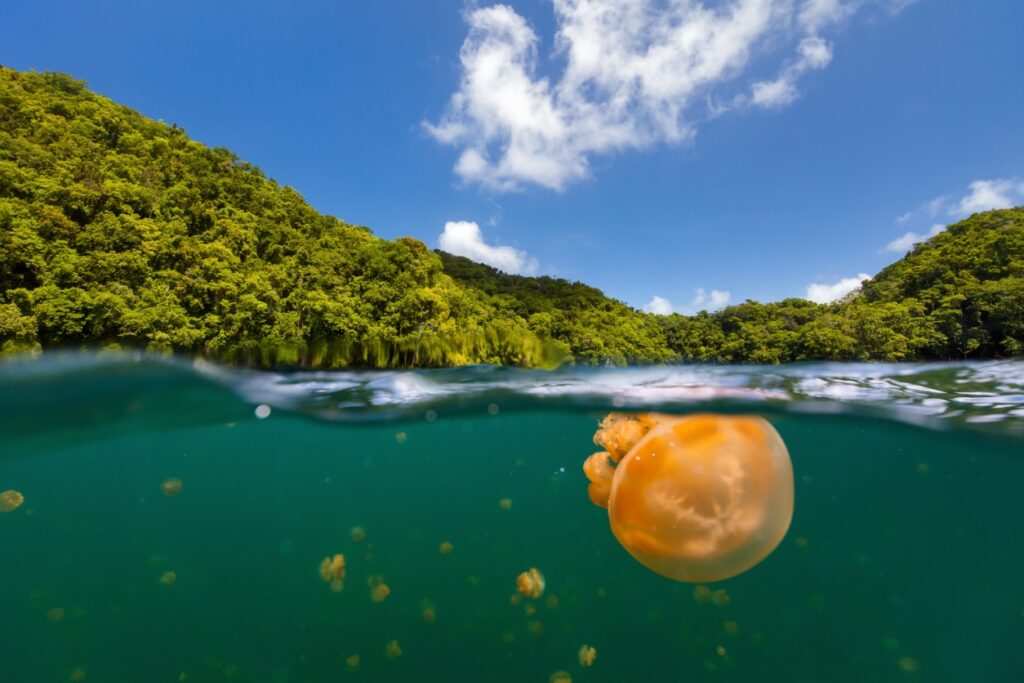 One such measure termed as the 'Palau Pledge' has been implemented. This is a compulsory eco-pledge. Once travellers enter the country, they have to sign a pledge to promise to be responsible while travelling and protect the ecosystems for future generations. Tourists cannot do things like collect marine life souvenirs, feed fish or sharks, touch or step on coral, litter, and disrespect local culture. If they do see, they will be fined. Also, tour operators cannot use single-use plastics and the nation also executes a strict national reef-safe sunscreen standard.
Paolo di Croce, General-secretary, Slow Food International, said, "The rapid growth of an unsustainable tourist industry based on broken food systems has been a key driver of the climate crisis and ecosystem destruction. This project represents the antithesis, a solution that strives to strengthen and restore value to local food systems, reduce the cultural and environmental damage caused by food imports, and improve the livelihoods of food producers both in Palau and beyond."
Sustainable Travel International is aiming for the platform to raise over USD 1 million per year for carbon-reducing programmes.
Paloma Zapata, CEO, Sustainable Travel International, said, "This project has enormous potential to transform the traditional tourism model and is a notable step toward lessening the industry's climate impact. Destinations around the world face these same challenges of balancing tourism growth with environmental protection. Carbon neutrality is the future of tourism and the direction that all destinations must head as they recover from COVID-19."
Also Read: Regenerative Travel: Begin Enriching Ecosystems While You Travel