The Kerala High Court has recently allowed billionaire Gautam Adani to operate the airport in the state's capital Thiruvananthapuram. The state government had contested that privatising the airport is not in the interest of the public. However, the Kerala High Court rejected this and went ahead with their decision.
Back in February 2019, an auction was held by the Airports Authority of India (AAI). In this auction, Adani Enterprises Ltd (AEL) had won the rights to be in charge of six airports. This included the airport in Thiruvananthapuram too.
Following this, the state last year challenged the award in the HC
But the petition was rejected. The state then appealed the verdict in the Supreme Court. The SC then asked the HC to hear the case again.
Additionally, the state assembly passed a resolution against the privatisation.
However, a division bench of justices K Vinod Chandran and C S Dias, rejected the state's contention. It said that just because the airport land belongs to the government, that doesn't mean it is entitled to preferential consideration over AEL under Section 12A of the AAI Act.
Kerala may still appeal this verdict in the SC.
In the auction held by AAI, the state government agency Kerala State Industrial Development Corp. (KSIDC) was one of the several bidders. The auction had allowed the state to match the winning bid. But only if it was within 10 percent of the quoted price.
However, when bids were opened, Adani had apparently bid INR 168 per passenger. KSIDC had bid INR 135 and GMR Airports had bid INR 63.
The Kerala government had offered to match Adani's bid. But since its bid was nearly 20 percent below Adani's, it was considered ineligible to do so.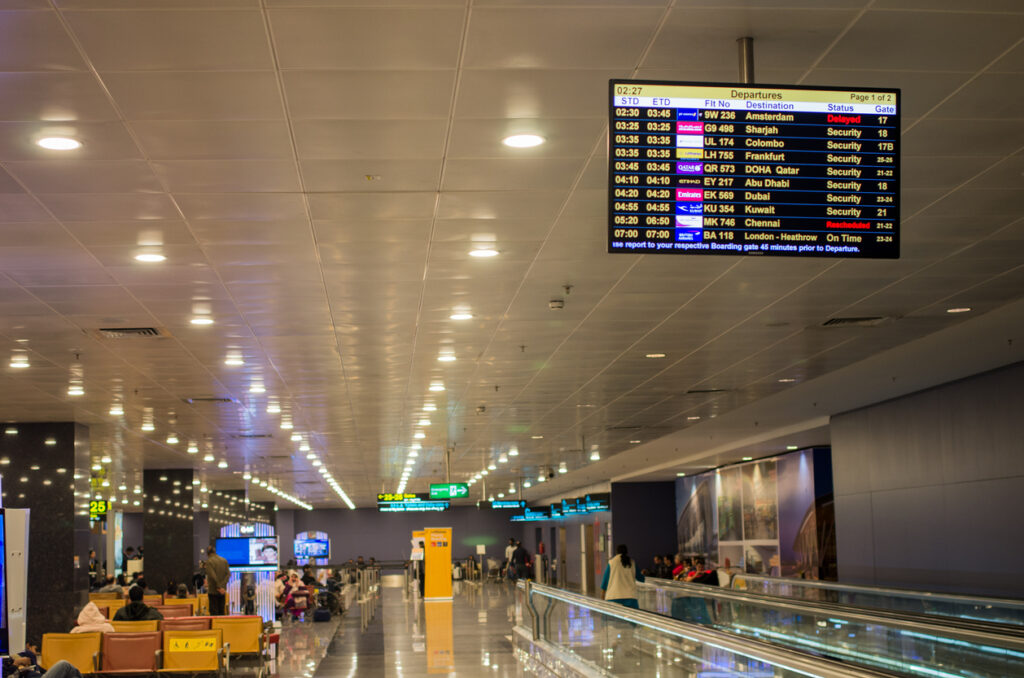 On September 1, Adani company acquired Mumbai International Airport Ltd
Hardeep Singh Puri, Union Civil Aviation Minister had earlier mentioned that the airport award will be subject to the outcome of Kerala's petition.
The Kerala government claims it had previously transferred 23.57 acres to the AAI, which operates the airport now. This was worth INR 250 crore.
It says the land was transferred free of cost to build an international terminal. This was subject to the condition that the value of the land would be reflected as its share capital in a state-run company when the airport is privatised.
The government is in the process of taking over another 300 acres of prime land for the airport. Furthermore, it has threatened to not cooperate with the AAI if the airport is given to a private company.