Vacations in Jamaica offer the chance to go beyond the sandy beaches and striking scenery for exhilarating adventures you will always remember. The destination has a lot to offer to travellers who seek to achieve better health and wellness on holidays! The Jamaican land naturally lets you maintain your well-being during or as a result of their trip, which is why it is a perfect destination for can't-sit-still-on-a-beach active explorers!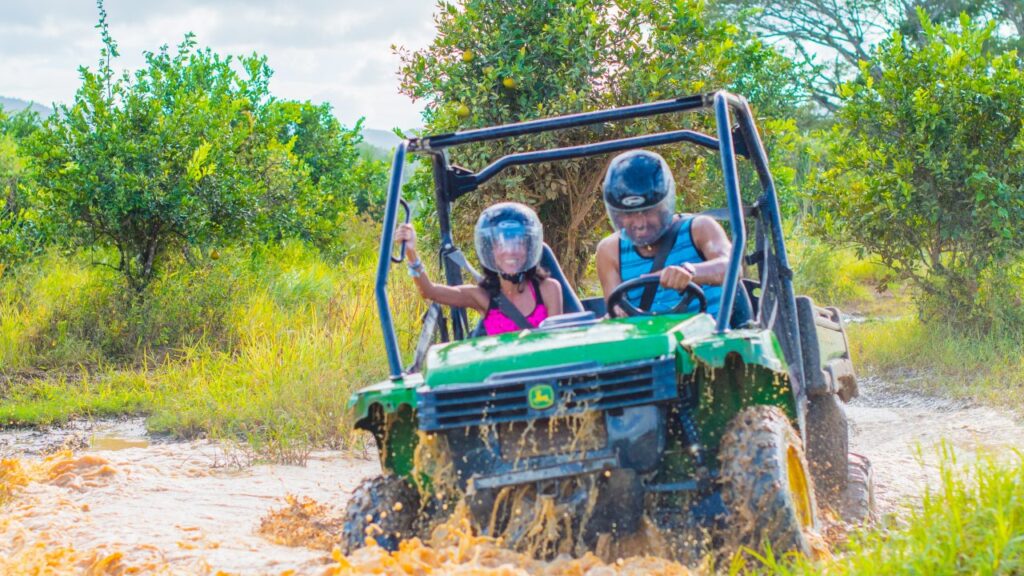 Imagine the adventure of a lifetime. You feel hot blood pumping through the veins while your heartbeat rivals
the island drums. As you anticipate the unknown, finally, you have reached a euphoric moment mixed with
excitement, fear, pride, and relief. Adventure is calling, and Jamaica has the answer … Where will it take you?
We have put together a list of the top adrenaline pumping excursions in Jamaica to help lovers of nature and
outdoor adventure plan their visit!

Health and wellness adventures are available in plenty
Mountain Adventures let you look no further for a challenging hike and a memorable experience! Get your
hiking boots on and head for Blue Mountain Peak.
If you would like to venture beyond the treetops, lace up your sneakers and head for Blue Mountain Peak.
Refresh by inflating your lungs with fresh air as you embark on this mountain journey. The peak of Blue
Mountain is the highest in Jamaica and the view is arguably one of the best you will ever witness!

Experience a bit more of a heart-pumping adrenaline rush on Treetop Adventures, whiz through trees on zip
lines overlooking commanding views, such as YS Falls', the majestic Martha Brae River, Dunn's River Falls,
and historic plantation houses. Of course, you can also climb any of the many waterfalls.

If you are seeking a full day of daring activities, Adventure Parks in Jamaica are ideal choices for the whole family. With abundance of turquoise waters, lush green lands, and deep caverns in all resort areas, conquering bumpy terrains with ATVs, soaring through the air on zip lines, and maneuvering rushing waters are common adventure park activities. Popular picks Jamwest Speedway and Adventure Park, Yaaman Adventure Park, and Chukka Cove Adventure Park and Falls all offer these options in addition to others that make each venue a unique experience. Kool Runnings' kid-friendly main attraction is Jamaica's largest water park, it also offers go-kart racing and paintball activities.
What screams adventure like exploring the unknown of deep, dark caves? To experience the tales of Cave
Adventures, explore the hidden secrets of Green Grotto Caves in Runaway Bay or explore the nearby caves of
Roaring River in the heart of a western town, or trek the rugged Cockpit Country where the Windsor Caves
are located. Witness rock formations, faint clicks of bats fluttering high above, and sparkling walls making
shadowy cavern ventures, more enthralling.
At Dolphin Cove, interacting with stingrays make this, a place where you come for the day but remember for a
lifetime! Get up close and personal with amazing animals, swim with dolphins, enjoying the thrill and love of
marine mammals in their natural environment. Remember to take along your towel, sunscreen and be
prepared to have fun! Included are glass-bottom boat rides, kayaking, snorkelling with stingrays, watching
Shark Shows and access to the beach!
Jamaica's Health and Safety Protocols
Jamaica has announced revised measures for international travelers visiting the island with arrivals beginning October 10. These new processes make the required online Travel Authorization application more seamless for visitors while still maintaining stringent health protocols. The travellers will have to present a negative COVID-19 Antigen test or a negative PCR test. Testing must be performed by an accredited lab and results must be presented to the air carrier prior to boarding a flight to Jamaica as well as upon arrival. Tests results should be no more than ten (10) days old, measured from the day the sample was taken to the day of arrival in Jamaica.
For more information on the Travel Authorization, visit www.visitjamaica.com/travelauthorization. For more information on Jamaica's Health and Safety Protocols, visit www.jtbonline.org.
Also Read: Since Unlock, Passengers At Pune's Lohegaon Airport Have Grown 10 Times