Indian Railways has announced more additions to the existing special trains to cater to the demand during the upcoming festive season. According to reports, 39 special trains are scheduled to start in the coming days.
Rajdhani, Shatabdi, Duronto amongst others will be air-conditioned and have safety measures in place
Apart from this, there have been further developments in the railway sector. The Indian Railway Catering and Tourism Corporation Limited (IRCTC) will soon resume operations of Tejas Express. The train services were halted due to the pandemic, but will resume from October 17. This again is in tandem with meeting the demand of travellers during the festive season.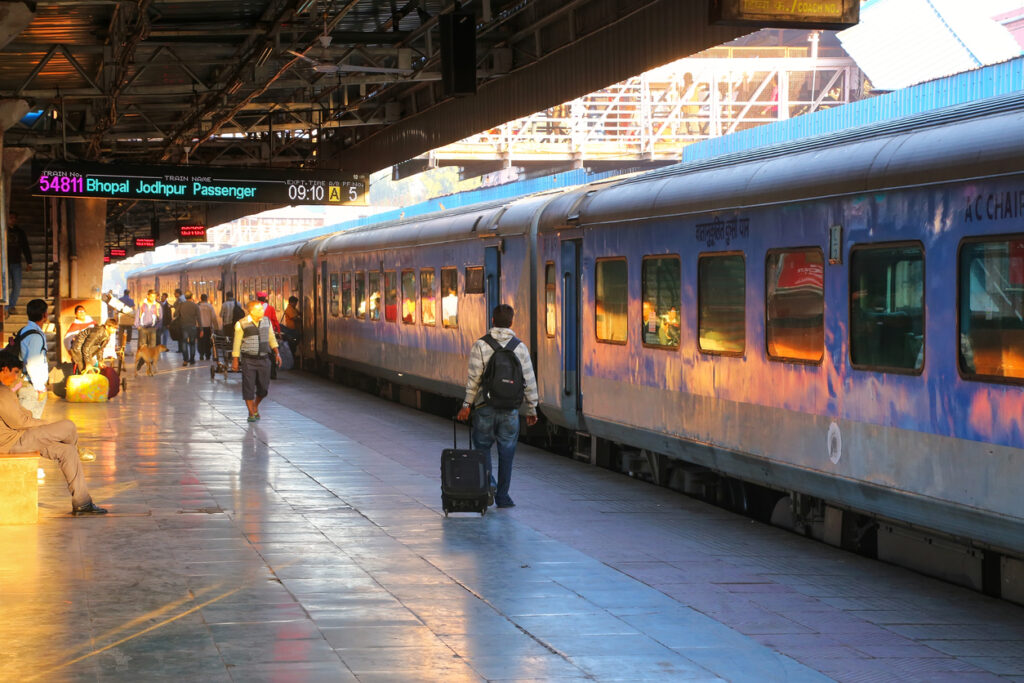 IRCTC, a PSU of the Ministry of Railways has undertaken vigorous training tp adapt to these difficult times. Hence, operations are expected to run smoothly without any hassles.
Furthermore, Standard Operation Procedures will be followed to ensure the health safety of both passengers as well as the staff.
Below are the list of the 37 special trains –
| | |
| --- | --- |
| Train Route  | Frequency |
| Kamakhya to Loymanya Tilak | Weekly |
| Kamakhya to Yesvantpur | Weekly |
| Nizamuddin to Pune | Weekly |
| New Delhi to Katra | Daily |
| Barmer to Yesvantpur | Weekly |
| Loymanya Tilak Terminus to Haridwar | Bi-weekly |
| Loymanya Tilak Terminus to Lucknow | Weekly |
| Ajni to Pune | Weekly |
| Ligampalli to Kakinada town | Tri-weekly |
| Secundrabad to Vizag | Weekly |
| Nagpur to Amritsar | Weekly |
| Anand Vihar to Naharlagun | Weekly |
| Secunderabad to Shalimar | Weekly |
| Chennai to Madurai | Tri-weekly |
| Bandra Terminus to Bhuj | Tri-weekly |
| Santragachi to Chennai | Bi-weekly |
| Howrah to Yesvantpur | Weekly |
| Bhubaneswar to Anand Vihar | Weekly |
| Bhubaneswar to Delhi | Weekly |
| Nizamuddin to Pune | Bi-weekly |
| Howrah to Pune | Bi-weekly train |
| Bengaluru to Chennai | All days, except Tuesday |
| Mumbai Central to Ahmedabad | All days, except Sunday |
| Chennai to Coimbatore | All days, except Tuesday |
| New Delhi to Habibganj | Daily |
| Chennai to Nizamuddin | Bi-weekly |
| Dibrugarh to New Delhi | Weekly |
| Visakhapatnam to Tirupati | Tri-weekly |
| Dibrugarh to New Delhi | Bi-weekly |
| Mumbai Central to Nizamuddin | Daily |
| Bandra to Nizamuddin | Weekly |
| Howrah to Ranchi | All days, except Sunday |
| New Delhi to Shri Mata Vaishno Devi Katra | All days, except Tuesday |
| Jaipur to Delhi Sarai Rohilla | Daily |
| New Delhi to Amritsar | Daily |
| New Delhi to Dehradun | Daily |
| New Delhi to Amritsar | All days, except Thursday |
| Ahmedabad to Mumbai Central | All days, except Sunday |
| Chennai to Bengaluru | Daily |
Also Read: The Way Forward For Maharashtra Tourism Post-Pandemic