Indian passport holders can now travel to Malaysia Visa-free for the span of 15-days, according to a newly launched order. With Sri-lanka also extending its free visa-on-arrival policy for India, Malaysia too is opening its doors for Indian tourists.
For the entire year of 2020, Malaysia is going to open 15-days visa-free travel for people from India and China. Indian travellers only need to register themselves on the electronic travel registration and information (eNTRI) system. The ministry said entry without a visa via eNTRI is an improvement over Visa on Arrival.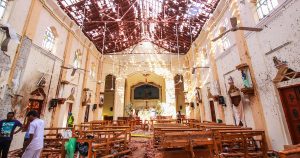 Similarly, Tourism Minister Prasanna Ranatunga  (Sri Lanka) said, as the country tries to revive the tourism sector which was hit by the Easter Sunday bombing, Sri Lanka suspended its plans to grant visa-on-arrival to citizens of 39 countries after the devastating bombings that killed 258 people. In July, the Island nation added more countries, including India and China after it re-launched the free visa on arrival scheme, which was implemented from August 1st. 
Both Malaysia and Sri Lanka hope to woo Indian Travellers back to their countries. 
Tourism which contributes about 5 per cent to Sri Lanka's GDP was dealt a severe blow after the ISIS-linked incident. However, Ranatunga added further addressing the visa-on-arrival scheme that: we have decided to extend this facility due to requests from the stakeholders. A cabinet paper would be submitted for this purpose". Malaysia has seen increased arrivals of Chinese and Indian tourists in the past few months and this step is to boost the tourism of the country.   
Similarly, Sri Lanka posted an arrival of 1.9 million in 2019, the first 11 months data for 2019 has showed arrivals had been 1.67 million down by nearly 20 per cent. With US, China, UK India and Australia all issuing travel advisories and warnings on Sri Lanka following the attacks in later 2019, tourism has surged to the Islands. Thus both Malaysia and Sri Lanka hope to woo more Indian travellers by implementing quicker and efficient visa services.