The Hyatt Hotels Corporation has announced that it will be growing its brand portfolio in the Americas. It is expected to open more than 50 full-service and select-service hotels in 2020. Additionally, Hyatt officials have also revealed that they will add 140 new hotels that are projected to open by 2022. Such massive expansion is estimated to fuel its regional brand presence by 33 percent of its current Americas portfolio.
The Americas region has always been a top priority for Hyatt because of the 585 hotels that are presently open and operating. This focus is due to strong business demand in several key markets, including California, Texas, New York, Canada and Mexico.
Hyatt wants to continue expansion in the Americas
Hyatt group president Pete Sears said in a statement: "Hyatt remains focused on thoughtfully growing our full service and select service portfolio of brands in the Americas region—and growing and running our core hotel business. The development, management and franchising of full-service and select-service hotels, while being best-in-class."
He continued: "Hyatt's Americas growth through 2022 further signals incredible strength in our brand among owners, customers, and guests across the largest region within Hyatt's global portfolios."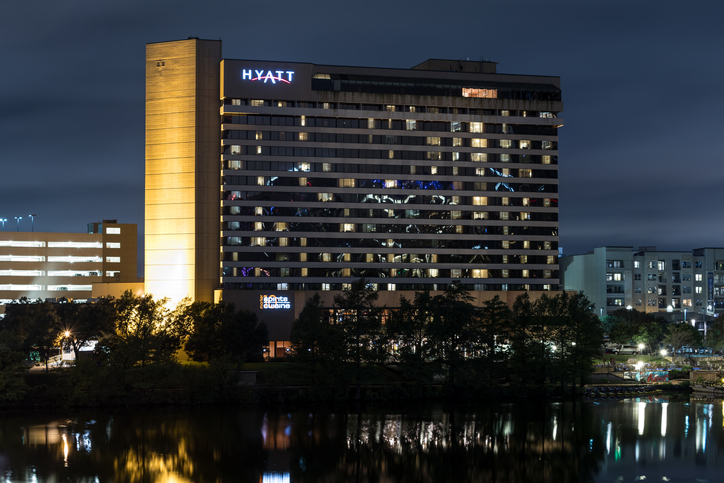 Hyatt's latest brands are doing extremely well and are witnessing strong growth. They have acquired openings and franchise deals including the 225-room Thompson Washington D.C.; the 130-room Alila hotel in Encinitas, California; the 161-room Joie de Vivre hotel in Oceanside, California; and more. Further, the growth of the Hyatt Place and Hyatt House select service brands remains a top priority for the company. They are expecting more than 100 facilities to open across North and South America through 2022.
The hotel chain is also taking steps towards sustainability. It announced in November that it would reduce single-use water bottles by June 2021.