Bleisure travel has become a buzzword of sorts, as the travel industry has woken up to the massive market this kind of travel has opened up. A portmanteau of business and leisure, 'Bleisure' travel combines business with leisure. A business trip that is extended for some personal time makes bleisure travel extremely appealing to a generation that is travelling around the world on business. 
The trend of Bleisure travel was initially met with some apprehension. Did it even really exist? Could it be monetised effectively in the travel and tourism space? Over the years, the answer has proved to be a resounding yes. Bleisure travellers work in a wide range of different industries, but the most common were travellers working in areas like technology, healthcare, public administration and manufacturing.
Bleisure's travel popularity has grown with time
Between 2011 and 2016, research found that bleisure travel was stagnant. However, recent research in 2017 has shown that the bleisure trend is here to stay. A study found that 20% more bleisure trips occurred in 2017 than in 2016. During this time, more than 2.2 million bleisure trips were taken by business travelers around the globe, making up 10% of total business trips. A report commissioned by Expedia found that the popularity of bleisure travel continued to rise through 2018.
The number of people wanting to extend their business trips is high. Data suggests that 75% of business travellers would like to go on a bleisure trip and 60% of all business trips are lengthened with leisure days. With such high numbers, travel and tour operators can work on specific packages for this market segment.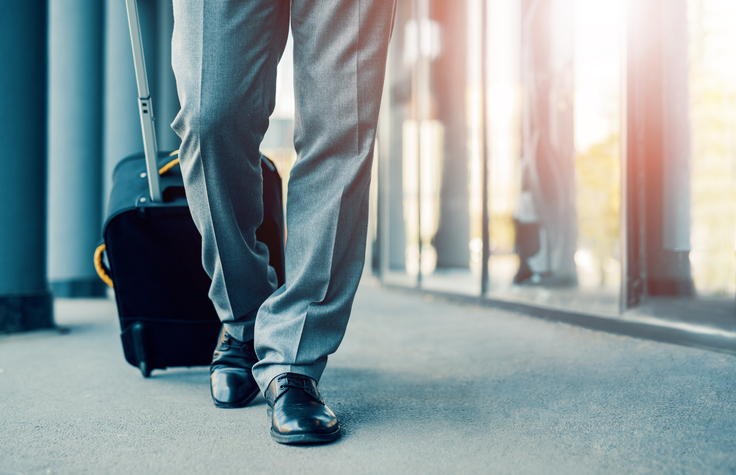 In India, the market for bleisure is just as popular as any other country abroad. Booking.com conducted a study during October-November 2018 among 53,492 respondents, including 1,852 Indians, across 31 markets who had travelled at least once in past 12 months. Nearly, two-thirds of Indian travellers (65 per cent) said they have been on a domestic business trip, which is the highest globally ahead of Indonesians (62 per cent) and Chinese (62 per cent).
Millennials make up a majority of the travellers who go on bleisure trips. They view business travel positively, seeing it as an opportunity to travel more and see the world. This is why employers advertise bleisure travel as a benefit that comes free of cost to the employees. In such a scenario, hotels can market extended leisure stays to businesses. Since travellers don't always make arrangements for their stay ahead of time, hotels have the opportunity to market their in-experience stays. 
What are bleisure travellers looking for? 
Some of the major factors that influence a person's decision to extend their business trip include; whether the person is travelling to an exciting destination, the additional costs involved with extending the trip and how close the trip is to the weekend. Research has also shown that offerings like sightseeing locations, beaches, restaurants and the weather, influence a person's decision to extend their trip. Major events, such as festivals, cultural events, sporting events and music concerts are also a huge factor. These travellers also seek services  that make travel easy and flexible
It is important for the travel and tourism industry to understand the scope of bleisure travel. Hotels, especially, have a lot to benefit from the rise in the bleisure travel across the world. As a travel trend, it is an interesting addition to look out for, with lots of potential to tap into.