When most people think of the Seychelles, they think of a luxurious and exotic beach destination. While it is certainly that, the Seychelles also offers plenty of adventure for travellers who are looking for something more exhilarating from their Indian Ocean getaway.
From tropical jungle hiking to waterfalls to island hopping to snorkeling and scuba diving, there is something for every thrill-seeker in this paradise. If you are looking for an amazing adventure travel destination, the Seychelles should be at the top of your list!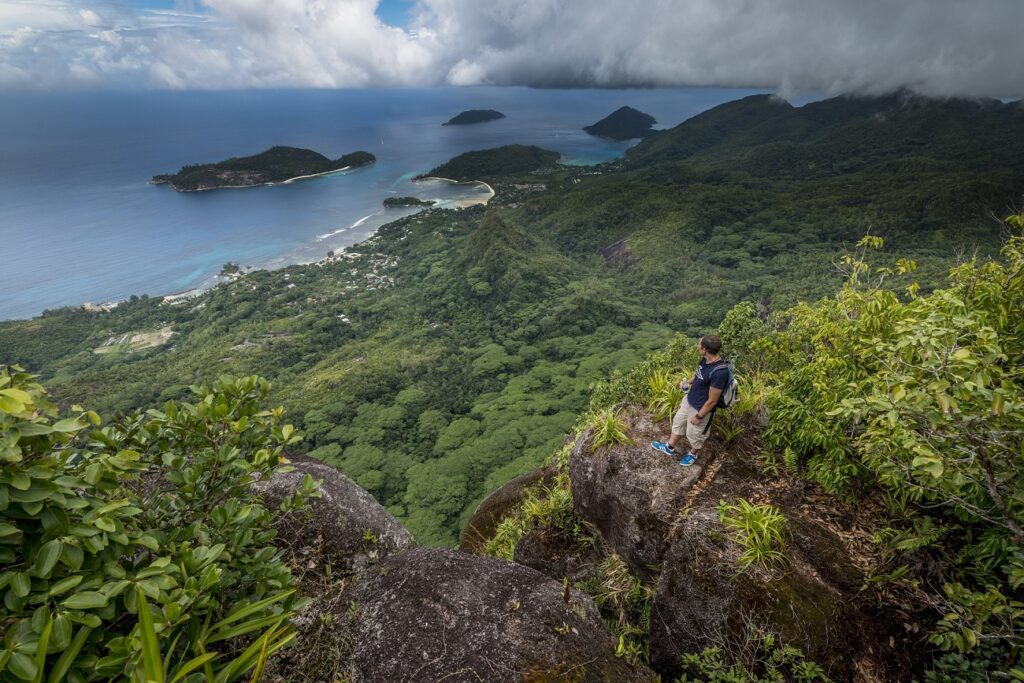 Stunning Hiking & Nature Trails in the Seychelles:
The archipelago offers plenty of opportunities for hikers to explore the lush tropical jungle and stunning nature trails that can be found on many of the Seychelles islands. There are several well-marked hiking trails that will take you through some amazing scenery, including rainforests, waterfalls, and breathtaking vistas overlooking pristine beaches and coral reefs.
One notable hike is the Morne Blanc Nature Trail in Morne Seychellois National Park on the island of Mahé. This trail offers incredible panoramic views over Mahé's west coast and an opportunity to witness changing biodiversity at a higher altitude. Other popular hikes include La Digue's Nid d'Aigle trail and Praslin's Vallée de Mai Nature Reserve.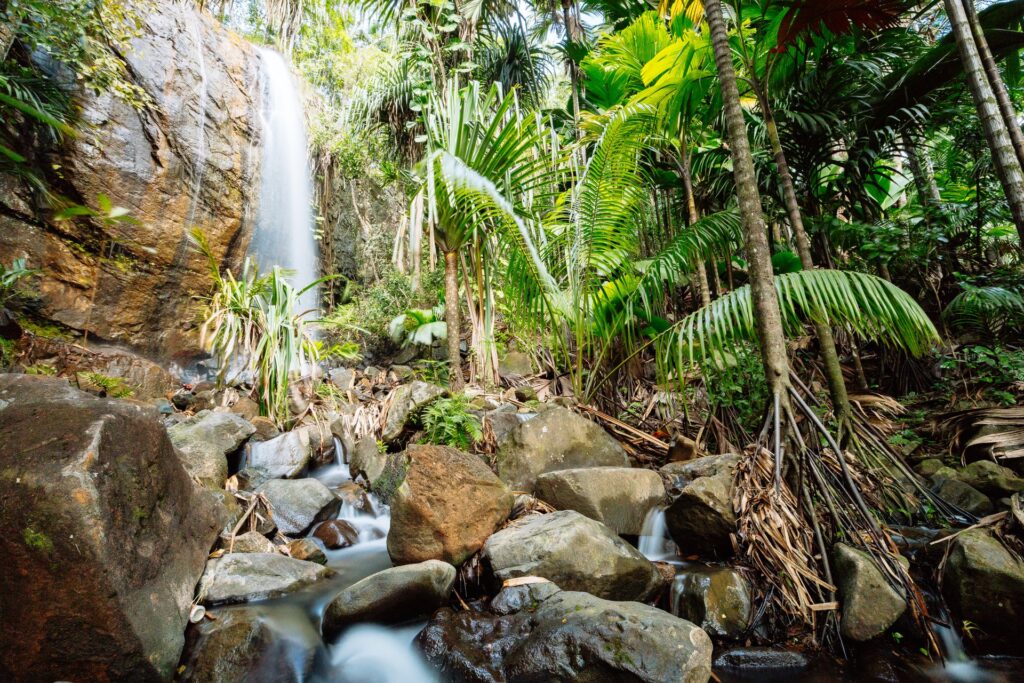 Waterfall Adventures in the Seychelles:
The Seychelles is home to some stunning waterfalls, which make for great adventure destinations for travellers looking to cool off in a tropical, freshwater oasis.
One of the most popular, albeit short waterfall walks in the archipelago is the track to Sauzier Waterfall. This easy walk takes you through some beautiful scenery and ends at a mystical jungle cascade with a deep and refreshing natural pool.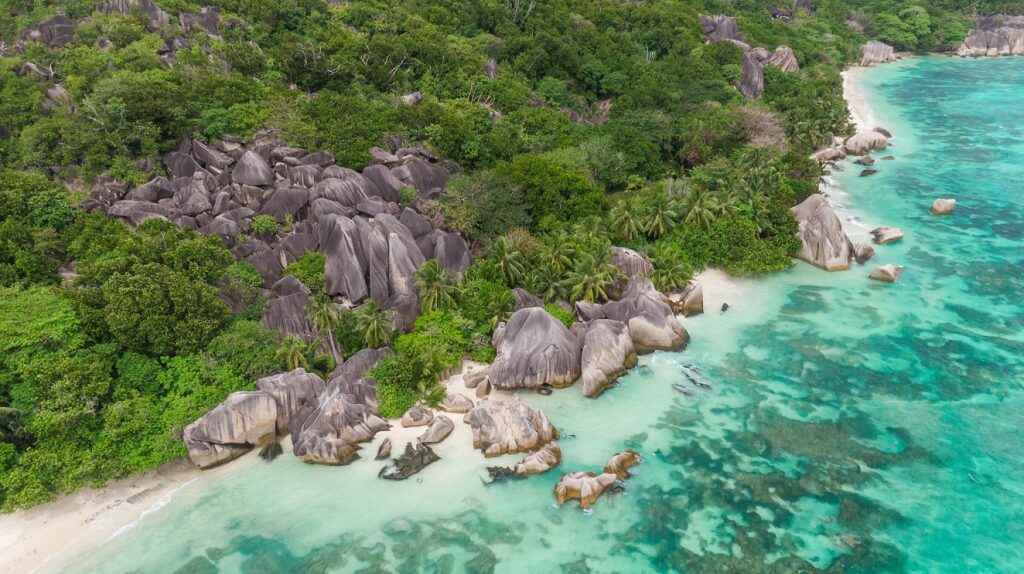 Island and Beach Hopping Adventures:
The Seychelles is made up of 115 islands, so it's no surprise that island hopping is one of the most popular activities in the country. Take advantage of the many ferries and catamarans that connect the main islands to explore as many islands as possible during your stay.
Beaches are another big draw for visitors to the Seychelles, and with good reason– some of the best beaches in the world can be found here. From long stretches of powder-soft white sand to secluded coves surrounded by jungle, there's a beach for everyone in the Seychelles.
Adventurers looking to get off-the-beaten-path should certainly consider an island-hopping trip to Curieuse Island or embark on one of the coastal hiking trails to Anse Major (Mahé), Anse Marron (La Digue) or Anse Georgette (Praslin). These rich trails lead to some of the archipelago's most pristine beaches and offer a great opportunity to spot local endemic wildlife.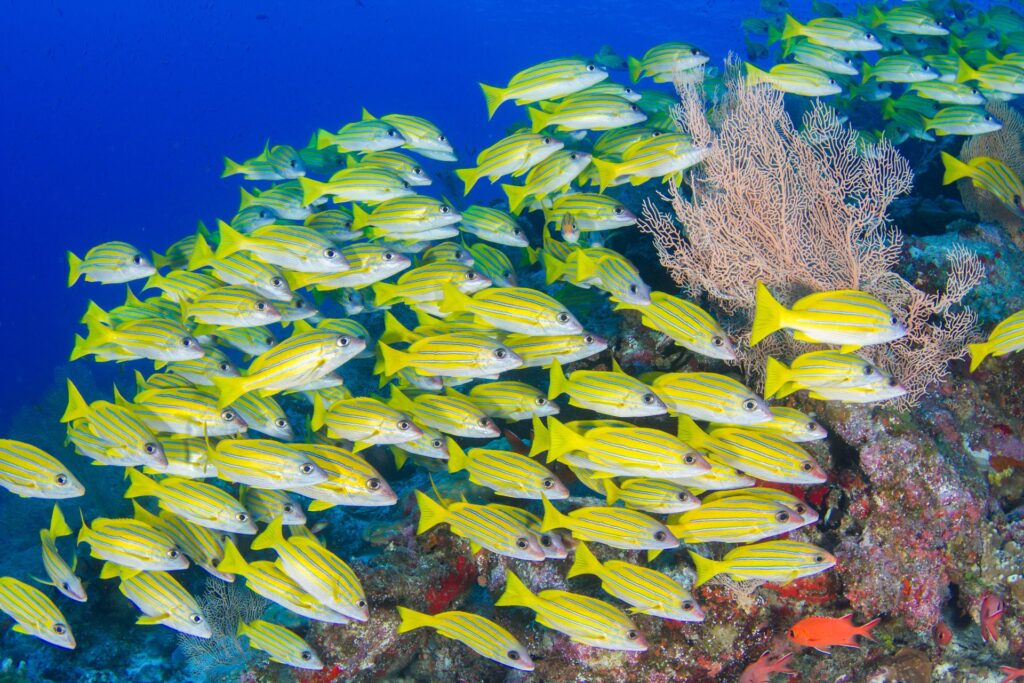 Exploring the Underwater World:
With crystal-clear waters and an abundance of marine life, it's no wonder that scuba diving and snorkeling are two of the most popular things to do in the Seychelles for adventure lovers.
Mahé island offers the widest range of diving opportunities, from unique granitic rock dives to wreck sites like the Twin Barges. If you're not quite ready to take the plunge, don't worry– there are plenty of places where you can enjoy great snorkeling as well! One of the best is the Saint-Anne Marine National Park, accessible via a short day trip from Victoria.