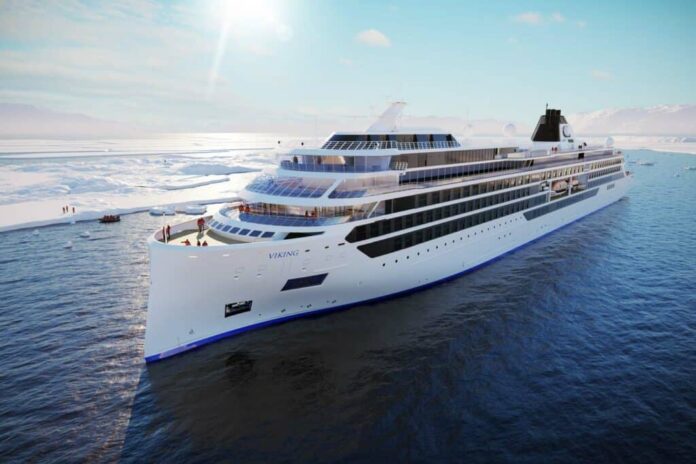 Viking® (www.viking.com) unveiled the Viking Tonle, an addition to its river fleet in Southeast Asia, recently. As part of Viking's popular 15-day Magnificent Mekong itinerary, the 80-guest vessel, which was designed for the Mekong River, will sail between Kampong Cham, Cambodia and Mỳ Tho, Vietnam, alongside its identical sister ship, the Viking Saigon, which made its début in 2022.
Presently under construction, the vessel is expected to make its maiden voyage in October 2025. Viking has expanded its Mekong River voyage offerings to accommodate the substantial demand. In addition, the entire 2026 season is now available for reservations.
Chairman of Viking Torstein Hagen remarked, "The Mekong River has always been an intriguing destination for our guests due to the rich history and culture of Vietnam and Cambodia." "By incorporating an identical sister ship in 2025, we anticipate the opportunity to introduce an even greater number of inquisitive voyagers to the marvels of this extraordinary region in the years to come."
The Viking Tonle
The new Viking Tonle, which was constructed to navigate the Mekong River, will accommodate eighty visitors in forty exterior staterooms. All staterooms feature the sleek Scandinavian design for which Viking is renowned, as well as sliding glass doors leading to a veranda or French balcony and hotel-style mattresses. Additionally, the three-deck Viking Tonle provides its guests with a Spa & Fitness Centre, a swimming pool, and an upper deck open-air sky bar.
The splendid Mekong
Guests explore the cultural treasures of Vietnam and Cambodia via sixteen guided excursions over the course of fifteen days. This exceptional itinerary features hotel stays in Hanoi, Siem Reap, and Ho Chi Minh City (Saigon) preceding an eight-day Mekong River cruise. Guests can partake in the following activities: observing a performance by Apsara dancers in the Old Quarter of Hanoi; sampling locally sourced ingredients from bustling markets and restaurants; exploring the UNESCO World Heritage-listed Khmer temple complex of Angkor Wat; visiting Ta Prohm, where ancient ruins are engulfed in jungle vines; and se Guests have the opportunity to explore monasteries, floating markets, silk cities, and fishing villages during the river voyage segment of the itinerary.
Booking Particulars
Viking is currently offering a £1,000 per person discount on river voyages in 2025, including the Magnificent Mekong itinerary, through December 31, 2023.
For further details or to schedule an appointment, please contact Viking at 0800 458 69 00 or visit their website at www.viking.com.