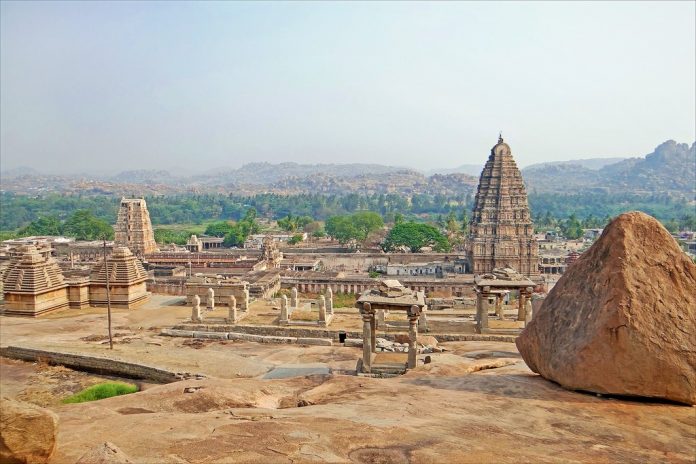 Embarking on a men's group trip is an opportunity to create cherished memories and strengthen friendships. Whether you're seeking beach parties, thrilling adventures, spiritual enlightenment, or cultural exploration, these destinations offer a perfect blend of excitement and affordability. So gather your friends, pack your bags, and embark on an epic journey that you'll reminisce about for years to come! This long weekend, Thomas Cook India and SOTC Travel are delighted to present the top budget friendly  destinations that promise an unforgettable adventure for you and your friends. From thrilling outdoor activities to cultural experiences, these destinations offer a perfect blend of excitement, camaraderie, and affordability. Get ready to embark on an epic journey with your squad without breaking the bank!
1. Goa:
Goa, India's party capital, is the perfect destination for a lively and vibrant men's group trip. Known for its pristine beaches, thrilling water sports, and legendary nightlife, Goa offers an array of activities to keep your group entertained. Lounge on the sun-kissed shores, indulge in adrenaline-pumping water activities like jet skiing and parasailing, and explore the buzzing markets and beach shacks. Goa also boasts a wide range of accommodations, including budget-friendly guesthouses and hostels.
2. Rishikesh:
If your group seeks adventure and spirituality, Rishikesh in the foothills of the Himalayas is an ideal destination. This spiritual town offers a range of thrilling outdoor activities such as white-water rafting, bungee jumping, and trekking amidst breathtaking landscapes. Explore the sacred Ganges River, visit ancient temples, and participate in yoga and meditation sessions. Rishikesh provides affordable accommodations, including ashrams and budget hotels, ensuring a comfortable stay for your group.
3. Kasol and Kheerganga:
For nature enthusiasts and adventure seekers, Kasol and Kheerganga in Himachal Pradesh offer an unforgettable men's group trip. Located in the Parvati Valley, Kasol is known for its scenic beauty, serene ambiance, and vibrant backpacker culture. Embark on treks to picturesque locations such as Kheerganga, known for its natural hot springs and breathtaking mountain views. Camping amidst nature, enjoying bonfires, and exploring the local cafes make for unforgettable memories. Accommodation options include budget-friendly guesthouses and campsites.
4. Pushkar:
Immerse yourselves in the rich cultural heritage of Rajasthan by visiting Pushkar, a holy city known for its vibrant atmosphere and traditional charm. Explore the sacred Pushkar Lake, visit ancient temples, and witness the captivating camel fair if you plan your trip during the festival. Engage in camel safaris through the desert, enjoy folk performances, and savor delicious Rajasthani cuisine. Pushkar offers a range of accommodations, including budget hotels and guesthouses.
5. Hampi:
Step back in time and experience the majestic ruins of the Vijayanagara Empire in Hampi, Karnataka. This UNESCO World Heritage Site boasts stunning ancient temples, palaces, and impressive stone architecture against a picturesque landscape. Explore the ruins, rent bicycles to tour the area, and enjoy riverside sunsets. Hampi offers affordable accommodations, including guesthouses and budget hotels, allowing your group to immerse themselves in history without breaking the bank.