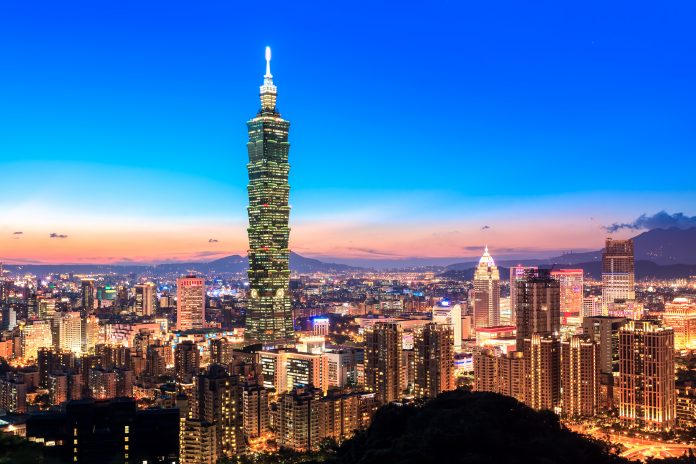 Minister of the Council of Indigenous Peoples (CIP) Icyang Parod attended the Second World Indigenous Tourism Summit on March 16 in Perth, Australia, along with representatives from the Ministry of Foreign Affairs, the Ministry of Economic Affairs, the Ministry of Transportation and Communications Tourism Bureau, and the Taiwan Visitors Association. Together with the Honorable Patrick Gorman, Member of Parliament and Assistant Minister to the Prime Minister, were present at the Third WITS host handover event. Minister Icyang declared that Taiwan will host the Third WITS in March 2024, extending a warm welcome and expressing his hope that participants from around the globe will participate.
Minister Icyang Parod gave MP and Assistant Minister to the Prime Minister Patrick Gorman with a glazed charm depicting Taiwan. WITS began in 2012 with the formation of the World Indigenous Tourism Alliance (WINTA) by six countries. In accordance with the United Nations Declaration on the Rights of Indigenous Peoples, WINTA is a global organisation of indigenous peoples that promotes indigenous rights in the tourism industry. More than 630 individuals from 21 nations attended the Second WITS.
According to Minister Icyang, various aspects of indigenous peoples' livelihoods are intricately intertwined with tourism. In these spheres, indigenous people are able to guide and explain tours from an indigenous perspective, as well as reap the benefits of tourism.
With a sustainable business model, indigenous people can enhance their earnings through the expansion of the tourism industry. Taiwan is one of Asia's most popular tourism destinations. Each of its 16 indigenous communities has its own language, way of life, and culture. Research on language, archaeology, genetics, and paper mulberry show that the Austronesian language groups originated in Taiwan. Minister Icyang provided two words as examples: the number five is pronounced lima in the Philippines, Malaysia, Palau, the Marshall Islands, Madagascar, and New Zealand, while the eye is pronounced mata. That demonstrates that we belong to the Austronesian language family.
Patrick Gorman, a member of parliament and assistant minister to the prime minister, stated that Taiwan is an important commercial partner, and that the relationship between the two countries generates investment possibilities and jobs for both economies. Australia has been a consistent supporter of Taiwan's participation in international organisations and conferences. Australia and Taiwan have a long history of promoting people-to-people contacts in areas such as the arts, culture, education, science, and sport, which are all sectors of the economy closely linked to tourism. He complimented Taiwan on hosting the upcoming World Indigenous Tourism Summit and, on behalf of the delegates, expressed their desire to attend the summit in Taiwan the following year.
The Taiwanese team engaged in roundtables with government agencies, youth, and academics from 13 to 16 March. With these events, the CIP promoted Taiwan's indigenous tourism through mobile tourism information, internet tours, indigenous music and dance, and other activities, filling Perth with Taiwan's indigenous cultures.