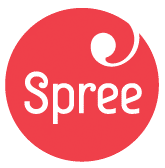 All India, 1st March 2023: By strengthening its foothold in India, Spree Hospitality has paved the way for a successful 2023. A number of hotels have been opened in key locations in Pune, Goa, Bengaluru, Aurangabad, Dehradun, Coimbatore, Trissur, Chennai, Jaipur, Ooty, Ranthambore and Delhi to achieve this goal. Furthermore, it has expanded the services it offers to better serve its customers. A number of new properties are set to open in the near future, further cementing the company's position as a leading player in the Indian hospitality market.
Mr Sagar Khurana, Vice President of Spree Hospitality said:
We are extremely proud of our team and the dedication they have shown to our clients. Their hard work and commitment to excellence have been the driving force behind our continued success and we are confident that our growth will continue in the coming years. In recognition of our exceptional quality of service, our hospitality services have been rated 97 out of 100 by our customers.  With the opening of 10 new properties within the next four months, we are ready to continue our commitment to provide our guests with the highest level of comfort and convenience.
EaseMyTrip has taken over Spree Hospitality in 2021, providing support for its expansion in the highly competitive hospitality sector. Spree Hospitality, a subsidiary of EaseMyTrip, is renowned for providing exceptional service, comfort, and style while creating memorable experiences that are meaningful and impactful. By adding new properties to its portfolio in 2022, Spree Hospitality has demonstrated its increasing strength and success. Currently, it operates 30 properties across India. As part of its goal to make even a stronger impact on the hospitality industry, Spree Hospitality will introduce 10 new properties in the next four months of 2023 and 50 properties will be operational by the end of next financial year.
Spree Hospitality group looks forward to the upcoming opportunities and is dedicated to providing exceptional customer service and comfort and 2023 will be a year filled with growth, new developments, and continued success.