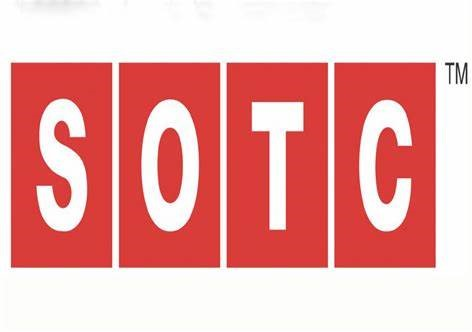 SOTC Travel, an omnichannel travel and tourism company, has recently opened its newest franchise location in Sector 7, Kharghar. This expansion complements SOTC's second retail store in Navi Mumbai, reinforcing the Company's strategic goal of expanding its presence in the city.
Navi Mumbai is an important source market for SOTC Travel, catering to the increasing demand from multigenerational families, millennials, couples, and business owners. According to internal consumer data, 83% of Navi Mumbaikars want to go on a vacation. To meet this high potential market's demand, SOTC Travel has introduced a variety of special offers such as Early Bird discounts, complimentary cruise experience on Europe Holidays, vegetarian tours, ready to book and customised air-inclusive holidays with Air Arabia, Emirates Holidays, and Vistara Getaways. Customers are also showing an increasing interest in spiritual retreats, group vacations, eclectic stays, experiential vacations, adventure vacations, domestic cruises, and biking trips.
Long and medium-haul destinations driving demand from Navi Mumbai include Europe's Switzerland, France, Italy, Spain, Belgium, Netherlands, and Austria; the United Kingdom, the United States (for visa-holding customers), Australia-New Zealand, Turkey, and Egypt; and South East Asia's Singapore, Thailand, Indonesia, and Malaysia; as well as Dubai, Abu Dhabi, Maldives, Mauritius, Bhutan, and Nepal. Domestic hotspots include Kashmir, Himachal Pradesh, Uttarakhand, Rajasthan, Goa, the Andaman Islands, Kerala, and the North East.
SOTC Travel's new outlet provides end-to-end travel solutions with a wide range of services such as: International & Domestic Holidays (Group tours, Personalised Holidays, Cruises, etc.), Value Added Services such as Travel Insurance; Visa Services, and so on.
"Navi Mumbai is strongly emerging as a viable source market for SOTC," said Daniel D'souza, President & Country Head – Holidays, SOTC Travel. He added that Maharashtra accounts for 35% of our overall SOTC holiday business, and customers from Navi Mumbai have seen a more than twofold increase in demand since the pandemic. SOTC's new outlet in Sector 7, Kharghar was chosen to leverage its significant catchment across millennial, multigenerational families, couples, and business owners to inspire the evolving travellers of Navi Mumbai to take their much needed vacation. SOTC has introduced a slew of special offers and products aimed specifically at this market and its discerning travellers.
"We extend a warm welcome to our customers and our in-store experts look forward to co-curate and plan a memorable holiday." said Daniel.