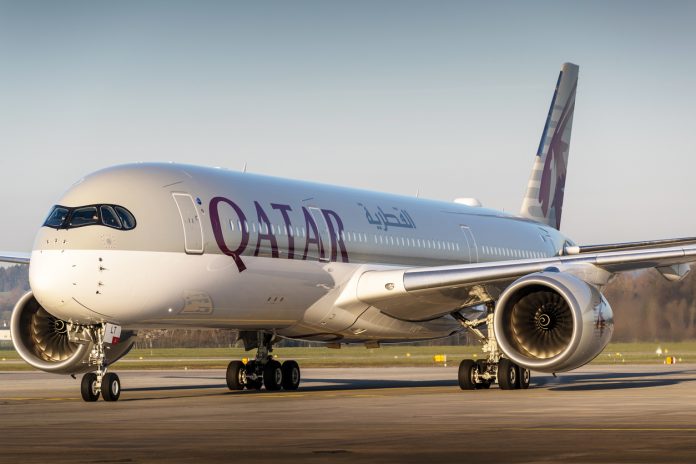 Qatar Airways and Boeing have finalised an order for 25 737 MAX aircraft, enhancing the economics, fuel efficiency, and sustainability of the flag carrier's short- and medium-haul fleet. The order for the 737-10, Boeing's largest and most efficient single-aisle jet, was announced at the Farnborough International Airshow during a signing ceremony.
Stan Deal, president and CEO of Boeing Commercial Airplanes, stated, "We are honoured that Qatar Airways has decided to add Boeing's single-aisle family to its fleet, deepening our relationship with this world-class airline. The 737-10 is ideally suited for Qatar Airways' regional network and will provide the carrier with the most capable, most fuel-efficient airplane in its class."
The 737-10 is the largest member of the 737 MAX family, with a capacity of up to 230 passengers and a range of 3,300 nautical miles. It offers greater fuel efficiency and the best per-seat economics of any single-aisle aircraft in the industry. The jet can cover 99 percent of the single-aisle routes in the world.
Boeing and Qatar Airways signed a Memorandum of Understanding for 737 MAX aircraft in Washington, D.C. in January. Moreover, the airline became the global launch customer for the new 777-8 Freighter, placing an order for up to fifty freighters.
Qatar Airways operates more than 120 Boeing aircraft, including 777, 787, 747, and 777 passenger and cargo jets.
Qatar Airways, a multiple-award-winning airline, was named 'Airline of the Year' at the 2021 Skytrax World Airline Awards. It also received the titles of "World's Best Business Class," "World's Best Business Class Airline Lounge," "World's Best Business Class Airline Seat," "World's Best Business Class Onboard Catering," and "Best Airline in the Middle East."
The airline remains unrivalled at the top of the industry, having won the top prize for a record-breaking sixth time (2011, 2012, 2015, 2017, 2019 and 2021).