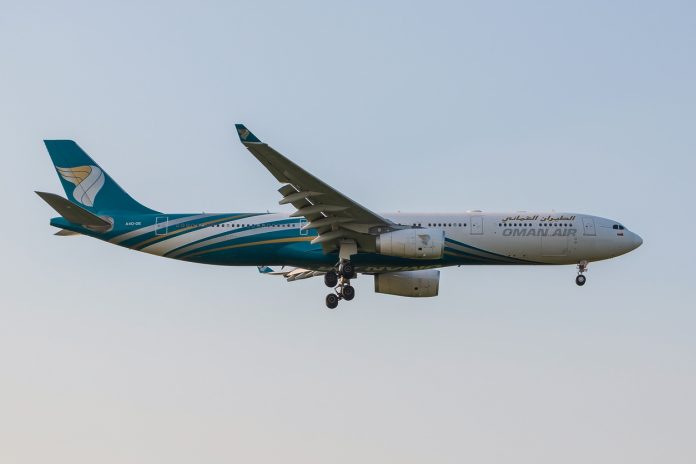 Oman Air and HSBC Oman have collaborated on an unique and revolutionary international payments system that will significantly enhance efficiency and security.

Through a centralised treasury hub in Oman, HSBC's Global Disbursement solution, which was built as a custom service for Oman Air, will enable simultaneous multiple currency payments and an enhanced tracking and tracing feature for each transaction.
Using HSBC's wide global network and transparent FX rates, the new solution enables Oman Air to execute foreign currency payments through a single bank account. This lowers dependency on other third-party banks, hence reducing the costs and labour required to handle these payment types. This reinforces Oman Air's connection with HSBC as its preferred bank for foreign payments.
"Oman Air continues to invest in innovative financial solutions as a crucial component of our success as a truly global airline,"  said Oman Air Chief Executive Officer Eng. Abdulaziz Al Raisi.
HSBC's Global Disbursement system offers the airline convenience, speed, and security. Eng. Abdulaziz stated, "We are confident that this partnership will enable us to achieve a more streamlined international payments procedure and ultimately, enhance our guest experience."
"At HSBC Oman, we are committed to innovating in our technology to make banking easier, more accessible, and more secure for our clients. Our Global Disbursement solution is designed to simplify the cross border payment process by reducing costs, minimising risk and improving transparency. Our Global Payments Solutions Team has a proven record of providing clients across the MENAT Region with a comprehensive suite of market leading, innovative solutions and products to help them do business every day," as stated by Melika Betley, CEO of HSBC Oman.
The Global Disbursement system will significantly reduce the time spent on payment production and reconciliation, as it allows Oman Air to process several currency payments simultaneously, offers thorough status reports, and tracks and traces each payment transaction.