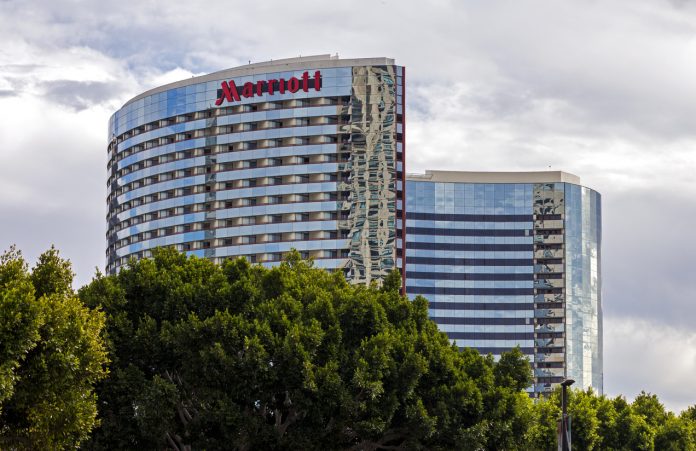 Marriott International, Inc. announced the introduction of the midscale Four Points Express by Sheraton brand.
This new brand was created in response to rising consumer demand for dependable yet economical lodging in Europe, the Middle East, and Africa. The announcement follows the company's recent move into the more affordable midscale space with City Express by Marriott in the Caribbean and Latin America, as well as the announcement of its plans for StudioRes in the United States and Canada, which is consistent with the company's approach to meeting the needs of guests with regionally relevant lodging products for every stay purpose. Four Points Express by Sheraton will provide consumers with a seamless hotel experience in a convenient location, adhering to the design and guest experience tenets of dependability, simplicity, and value.
Satya Anand, President, Europe, Middle East and Africa (EMEA), Marriott International commented, "We're delighted to be fuelling Marriott International's midscale growth with the launch of Four Points Express by Sheraton. This new brand has been thoughtfully researched, designed and localised to deliver midscale travelers the fundamentals of a stay that meets every trip purpose at the right price point." 
Satya added, "Midscale is a resilient industry segment that currently represents almost 1.2 million rooms in EMEA, and 68% of those rooms are unbranded. Four Points Express will offer hotel owners the opportunity to capitalise on Marriott International's powerful distribution systems and award-winning Marriott Bonvoy loyalty program, with an affordable conversion opportunity, offering competitive terms, and a light operational design model."
Four Points Express will offer the same authentic, friendly service for which Marriott International's brands are renowned. Midscale visitors are practical planners who prioritise elements that make both business and leisure travels effortless. The brand will prioritize these fundamentals by providing clean, comfortable rooms, complimentary breakfast, and free Wi-Fi, thereby delivering an efficient and restful experience at an affordable price. Four Points Express hotels will feature design signatures that impart personality and a locally identifiable aesthetic. The brand has been tailored to meet the requirements of guests, and the efficient cost model aims to provide an effective pricing strategy for owners and contribute to Marriott International's meaningful growth. The company has already signed three contracts in the United Kingdom and Turkey, as well as letters of intent for prospective Four Points Express hotels in Poland, Belgium, and the United Kingdom.
The first hotel in the United Kingdom is scheduled to open in Central London, less than 500 meters from Euston Station and one kilometer from Kings Cross and St Pancras International. The 201-room Four Points Express by Sheraton London Euston is anticipated to debut in 2024, following an extensive renovation of the existing property. The hotel's location will be ideal for tech company headquarters in Kings Cross, the British Museum, and convenient access to London's shopping, theater, and tourist districts.
Four Points Express will be a portion of the company's award-winning loyalty platform, Marriott Bonvoy, which has over 186 million members. It will utilize Marriott's robust digital platforms, such as Marriott.com and the Marriott Bonvoy mobile application, to generate direct bookings.
Visit http://www.fourpointsexpressdevelopment.marriott.com/ for more information regarding Four Points Express by Sheraton.