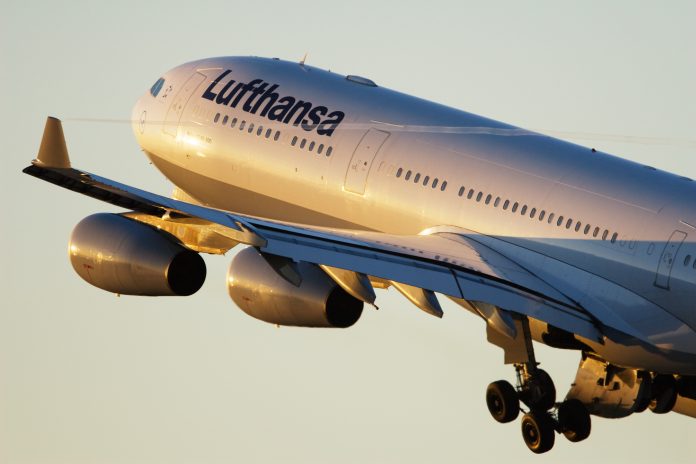 In the future, Lufthansa's in-flight service will provide more variety, entertainment, and sustainability. Beginning in mid-August, Business Class passengers on long-haul flights from Germany will have a larger selection of entrees to choose from up to one month and twenty-four hours before departure.
There will be a total of six regional and seasonal menus available for pre-selection. This makes for a comfortable flight and also helps optimise food usage and reduce waste.
On European flights, Lufthansa will offer an expanded selection of warming beverages beginning on 1 August as part of its Onboard Delights Service. The previous disposable cup with a plastic lid will be replaced with a new, recyclable, reusable cup made of plastic. In addition to high-quality instant coffee specialties such as latte macchiato, the new cup will also offer three tea varieties and steaming chocolate. The Lufthansa Group's passenger airlines have set a target date of 2025 for the elimination of all single-use plastic and aluminium on board.
Also new on Lufthansa's long-haul flights is an expanded selection of entertainment for children and adolescents. In the future, the "e-journals" media library of the airline will offer an expanded selection of age-appropriate reading material for children in the Children's Media Box. It contains numerous journals and magazines available for free distribution in multiple languages. Colouring pages are also available for young passengers to help pass the time while waiting at the gate and on board.
The new children's recordings, which are now available for free on short- and medium-haul flights via the FlyNet portal, also contribute to this. For the summer months, the in-flight entertainment programme for minors has also been expanded. On long-haul flights, young passengers have access to over 50 films and television programmes, as well as numerous audio programmes. Children's TV programmes and audio books can be accessed for free via QR codes at the Lufthansa gates and facilities in Terminal 2 in Munich and Terminal 1 in Frankfurt, especially during the summer vacation season.