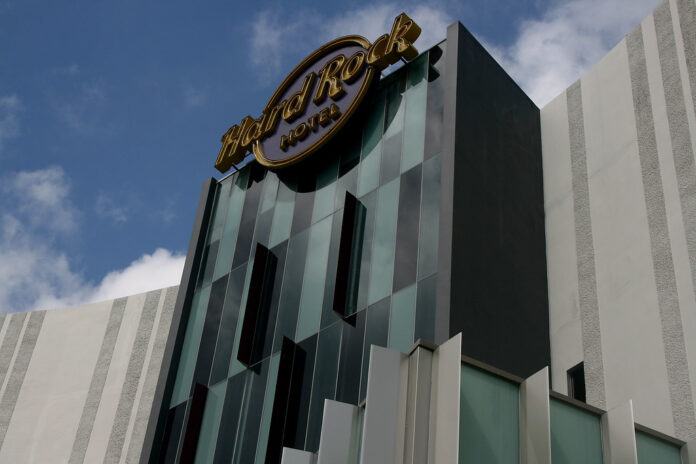 Recently, Hard Rock International and Steinhauer Properties announced plans to construct the Hard Rock Hotel Long Beach, the first new Hard Rock Hotel property in Southern California in nearly a decade and the first new full-service hotel to be constructed in Long Beach, California in thirty years.
This upscale establishment, scheduled to commence construction in the summer of 2024 and be completed by Spring 2027, will be situated adjacent to the convention center in the core of downtown Long Beach. It is envisioned as a one-of-a-kind entertainment destination.
Mayor Rex Richardson, the City Council, and their partners have graciously welcomed Hard Rock International's distinctive brand of entertainment and hospitality to the City of Long Beach, according to Jon Lucas, chief operating officer. "We are really excited about expanding our award-winning hotel portfolio on the West Coast."
The 31-story Hard Rock Hotel Long Beach, which will be situated in a convenient location midway between Los Angeles and Newport Beach, will provide easy access to the region's most popular attractions, including Alamitos Beach, Shoreline Village, Long Beach Cruise Terminal, and the Aquarium of the Pacific. Approximately 427 exquisitely appointed rooms and suites, including a magnificent Rock Star Suite, will be located on the premises.
In addition, there will be the tallest open rooftop bar on the Southern California Coast, which will offer panoramic views in all directions. A variety of amenities will be available to guests, such as a Body Rock® Fitness Studio, two on-site dining options, an outdoor swimming pool with an amenities deck offering panoramic views of the Pacific Ocean, and a Rock Shop® stocked with exclusive Hard Rock merchandise. The new property will also have an unique "speakeasy" as well as an intimate music space with capacity for around 250 people.
Greg Steinhauer, president of Steinhauer Properties, remarked, "With the Hard Rock brand consistently elevating and expanding its upscale entertainment offerings, we're thrilled to be a part of this amazing venture in Long Beach. We're proud to have the opportunity to create a unique and dynamic asset in this beautiful coastal city that reflects the incredible energy of this diverse community that is sure to attract visitors from around the world."
It is anticipated that the new development will generate around 3,600 employment opportunities, the majority of which will be procured through labor unions. Around 3,100 positions will be generated during the construction phase that commences the following summer. Once operations commence at the property in the spring of 2027, an additional 500 permanent positions will become accessible.
Please visit HardRockHotels.com for further details regarding the Hard Rock Hotel Long Beach.