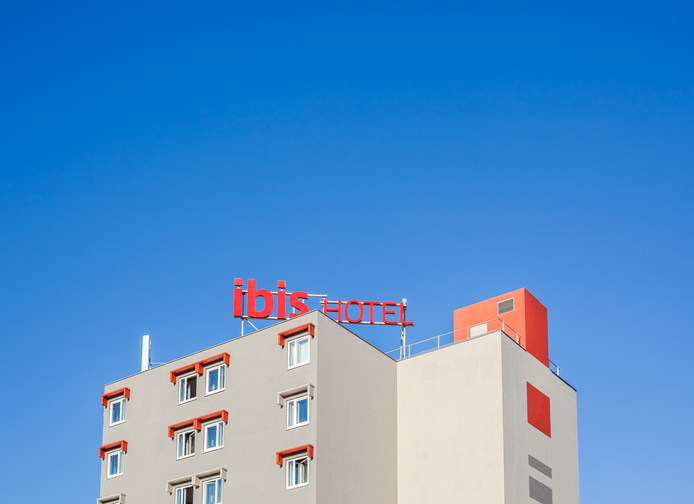 With the release of fresh, innovative design concepts, ibis is leading the global drive in the democratisation of design. Embracing expressiveness and a sense of home, the brand's new design philosophy is brought to life by three overarching principles that mix effortlessly with the local aesthetic of each hotel.
The three new concepts – Agora, Plaza, and Square – were developed through a competition that included creatives from all around the world. Each concept offers a distinctive perspective on contemporary comfort and hospitality, while preserving ibis' hallmark design elements such as dotted feature walls, multifunctional spaces, and homey guestrooms.
Murals, innovative design accents, and artwork by local artists that accept and promote the local culture and way of life are notable design elements. The open lobby is a social hub intended for a variety of options and ambiances, extending into the street with a translucent facade and outdoor seating places to reflect the neighborhood's ambience. A vibrant bar area encourages guests, locals, and passersby to enjoy an espresso, a beverage, and a bite to eat, as well as the opportunity to live in the present moment.
A trifecta of design principles
The Agora design concept was developed by the Austrian design team Innocad and is available at select hotels across the world, including the ibis Barcelona Plaza Glories. Here, the social hub/lobby is designed to resemble an open urban café — a place to congregate, socialise, and exchange ideas, similar to an ancient agora. The lively interior has a polished black-and-white design with splashes of colour, signature dotted walls, and original artwork. Guests are guided through the inside and exterior space by flooring with bold patterns, which feature an eclectic mix of seats and contemporary lighting. In the Agora bedrooms, pristine white linens and neutral furnishings serve as a backdrop for monochrome images of the moon, Mars, or the ocean that are printed on the ceilings, evoking a sense of tranquilly, airiness, and space. The bathroom's vibrant hues create contrast and visual separation from the bedroom, as well as an invigorating, mood-lifting vibe.
The ibis Sao Paulo Barra Funda is an illustration of FGMF's Plaza design concept in Brazil. The combination of South American woods and raw metals creates a trendy, contemporary residential aesthetic with a definite industrial edge. In the open-air lobby, a central bar invites guests to congregate and mix around the social centre, which is devoid of visual borders. Banquettes and seating places with soft pillows extend from the interior to the exterior. Neon signs give colour and vibrancy to the room, while plentiful plants and ironwork ceiling panels provide visual intrigue and texture. The guestrooms of the Plaza concept follow the theme of a casual, warm, living style, with edgy wood and metal accents, such as a wall of open shelves where guests may keep clothing and personal goods, along with a display of bold and authentic art artefacts.
The Square design concept, designed in Thailand by Soda, is exquisitely realised at ibis Béthune. With a peaceful zen attitude and abundant natural light, the Square lobby idea resembles an airy loft with a cosy, at-home ambiance. The room is built with a long, linear flow that is anchored on one side by a bar and communal tables for dining or working together. The walls are adorned with open storage to showcase books and artefacts, oversized lighting generates ambience, and enormous, comfortable sofas are perfect for sinking into while engaging in in-depth conversations or listening to live music. Movable screens give potential and adaptability to the multipurpose room. In the aesthetically minimalist guestrooms, a single oversized work of contemporary art is chosen for its calming and balancing effects and to establish the tone. The bed is the focal point of the room, serving as a place of rest as well as a place to relax or work. Guests have the opportunity to balance work, relaxation, and play as they see fit, whether in the seclusion of their own room or in the communal spaces outside, as connectivity is a top priority.