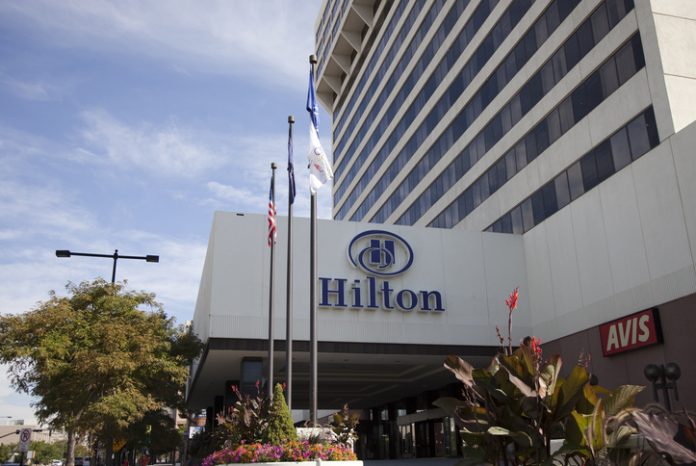 Hilton has announced that it has signed a management agreement with Samrya Hospitality in order to add The Plaza Doha to the LXR Hotels & Resorts portfolio.
The 290 accommodations and suites at the Plaza Doha feature Parisian touches. There is an American bakery, a juice bar, and The Courtyard restaurant on-site. Soon, additional stores and a retreat and wellness concept will open.
The hotel has an entire floor dedicated to a ballroom, meeting rooms, and two board rooms to accommodate all business and event requirements. The hotel is located on C-ring road, adjacent to numerous attractions such as Souk Waqif, and is ten minutes by car from Hamad International Airport.
Etienne Gailliez, Hilton's country general manager for Qatar, stated, "We are delighted to open The Plaza Doha, LXR Hotels & Resorts, and add another jewel to our crown in Qatar."
Etienne Gailliez continued that they are excited to welcome guests to this magnificent property, where guests can expect personalized, bespoke service, elegant interiors, and gorgeous guest rooms. It provides an exceptional experience where every detail has been meticulously designed to transport guests to a world of opulence, with carefully curated masterpieces and custom-made chandeliers.
The group CEO of Samrya Hospitality, Sultan Ali AlKhayarin, stated, "This partnership with Hilton marks a defining moment for Samrya Hospitality, as we step into a new era of luxury hospitality in Doha, Qatar coinciding with the continuous preferences of guests and luxury aficionados who seek exquisite and distinctive cultural experiences."
He added, "We believe that LXR Hotels & Resorts is one of the finest hospitality brands with the ability to deliver the highest level of unparalleled luxury and exquisite service quality which we aspire to bring to The Plaza, creating an unforgettable legacy of experiences, setting new standards of excellence for the world to admire."