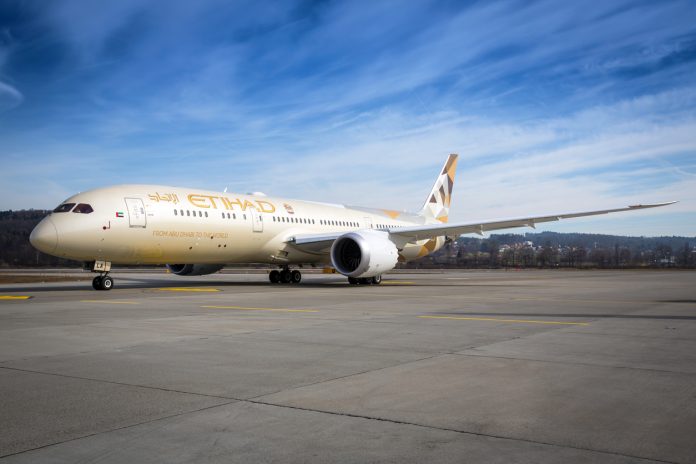 Etihad Airways, the national airline of the UAE, has been designated a Five-Star Global Airline for the third consecutive year by the Airline Passenger Experience Association (APEX). The classification, which recognizes the airline's excellence, was announced at the APEX Awards Ceremony on September 20 in Long Beach, California.
The APEX Five Star Airline Awards were established based on impartial, third-party passenger feedback and insights gathered in partnership with TripIt® from Concur®, the highest-rated travel planning app in the world. For the 2024 Awards, nearly one million flights were rated on a five-star scale by passengers of more than 600 airlines from around the globe. The awards are authenticated independently by a professional external auditing firm.
Antonoaldo Neves, Chief Executive Officer of Etihad, commented on the recognition from APEX, stating, "Our guests are at the heart of all we do, and we are immensely proud to retain our Five-Star rating for the third year in a row, thanks to their ratings and feedback. We strive to deliver world-class service for our guests, inspired by the traditional Emirati hospitality of our home in Abu Dhabi, and we will continue to push the boundaries of the industry even higher."
The recognition comes as Etihad prepares to launch flights to three new destinations: Dusseldorf on September 28, Copenhagen on September 29, and Osaka on October 1. Additionally, as part of its network expansion, Etihad has increased flight frequency on a number of itineraries throughout Europe and Asia, making travel even more convenient.
Etihad's award-winning guest experience provides the highest levels of service and hospitality regardless of the cabin, whether a guest chooses to fly in The Residence, Etihad's three-room suite on the Airbus A380, or in First, Business, or Economy compartments across the fleet.
In Business class, passengers will experience Etihad's partnership with Armani/Casa, which features a dining and glassware collection designed by the renowned designer Giorgio Armani. The collection also includes opulent bedding, including a blanket, pillow, and bolster cushion that transform into a mattress topper for Etihad's entirely flat bed.
Etihad Economy was recently named the Best Economy Class in the Middle East by Business Traveller. The dining equipment is completely reusable to reduce waste and is manufactured using a recycling system with a fully closed loop, thereby creating a circular economy. The dining utensils are imprinted with Etihad's signature design, thereby enhancing the guest experience.